Fans Finally Know Who Paid The Bill When BLACKPINK's Jennie And Red Velvet's Irene Went On A Date
It was a harsh battle.
BLACKPINK's Jennie and Red Velvet's Irene are known for being a close unnie–dongsaeng pair in the K-Pop industry.
When promoting at the same time, the two can't help but hang out together…
…run across the stage for a hug…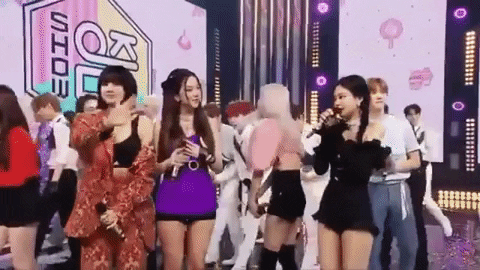 …and do each other's choreography!
Another popular interaction was when they met up in Los Angeles in February 2019 for a lunch date.
When it was time to pay for the meal, Jennie and Irene fought over the bill. While Jennie brought out her card first, Irene was seen trying to grab the bill from her.
A year later, fans finally know who won the harsh battle! In an episode of Yerihan Bang, Seulgi, Irene, and Yeri met up to film content for the maknae's channel.
When a fan asked who ended up paying the bill, Irene had a simple answer.
Jennie.

– Irene
[VIDEO] 200713 Yeri asked Irene who paid for the meal Jennie & Irene had in LA (the famous series of photos) where they were fighting over the bill. Irene answered that it ended up Jennie doing so. (cr yerisjennie)#BLACKPINK #JENNIE #제니 @BLACKPINK
pic.twitter.com/XHmrSIdNYG

— 𝙅𝙀𝙉𝙉𝙄𝙀 𝙉𝙀𝙒𝙎 (@NEWSJENNlE) July 13, 2020
Viewers were not surprised, especially when seeing Jennie's cute face while insisting she treats her unnie.
Of course Irene did not fight more–with that expression, who wouldn't give in to anything Jennie says?
Check out some of Irene's and Jennie's other cutest moments below!
Just 12 Times BLACKPINK's Jennie and Red Velvet's Irene Were The Cutest Friends On Earth
Share This Post