Fans Photoshopped Pictures of Rain and Kim Tae Hee's Future Baby
Rain reacted quite positively to photoshopped photos of his and Kim Tae Hee's future baby.
In a recent episode of Superman is Back, Rain made a special guest appearance during Lee Beom Soo's segment, where he joined the family on a farewell barbecue party.
This episode marked the last episode for Lee Beom Soo and his children, and to say goodbye, he invited Rain, Min Hyo Rin, and Lee Si Eon to meet his children for the first time.
After treating the guests to a barbecue dinner, Lee Beom Soo's children gifted Rain with two pillows of his photoshopped future babies printed on them, and his reaction appeared to be quite positive.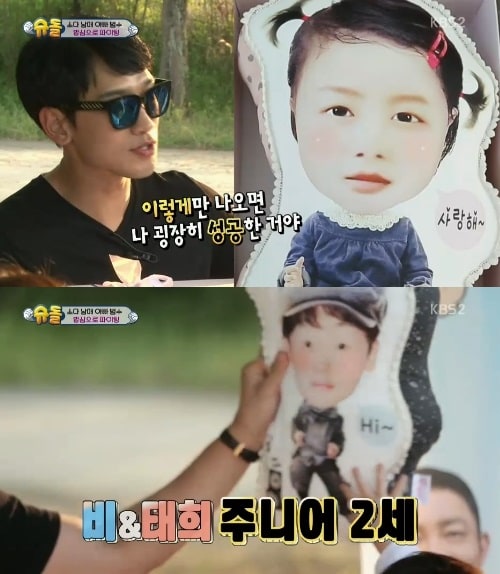 "If they come out like this, I will have highly succeeded."

— Rain
He also talked about whether he preferred a son or a daughter with the other guests, to which Rain expressed that he wanted a daughter just like Lee Beom Soo's daughter.
Source: Ilgan Sports
Share This Post