Fans Revive Old Photo Of Taeyeon Laughing At 2AM Changmin's Ridiculous Visuals
An old fan photo of Girls' Generation's Taeyeon and 2AM Changmin has resurfaced online, amusing fans after seeing the female idol's reaction to his visuals at the time.
On the ending stage of the 2011 MBC Gayo Daejejeon with BoA and friend and member Tiffany also spotted standing near her, the photos reveal Taeyeon amused after looking in the general direction of Changmin who is wearing sunglasses that nearly resemble like a visor on his face. With his goofy grin and odd looking sunglasses, Taeyeon gives an amuse smile as she looks down at the floor.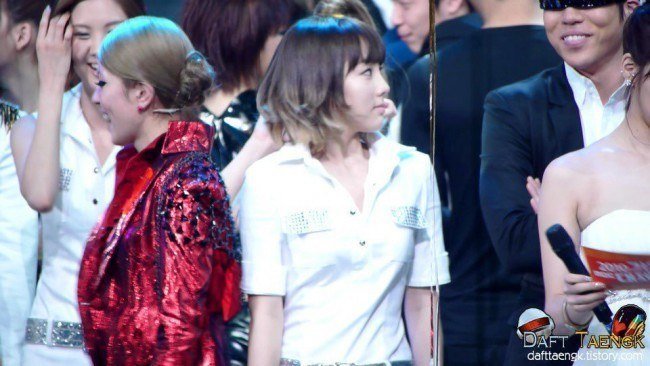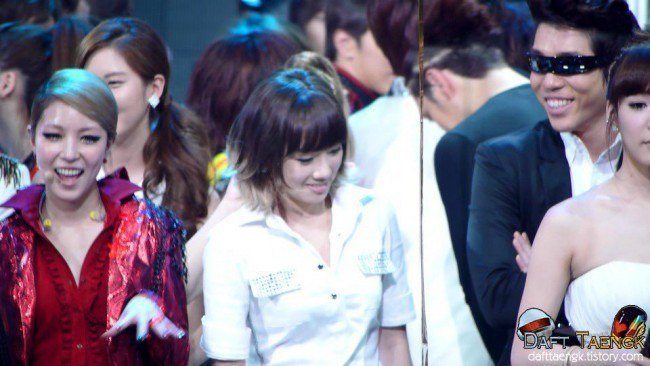 Fans have taken it to the next level by sharing an additional photo of Changmin wearing a read boa and sunglasses, comparing him to the Digimon character Etemon, a Puppet Digimon with the visuals of a monkey.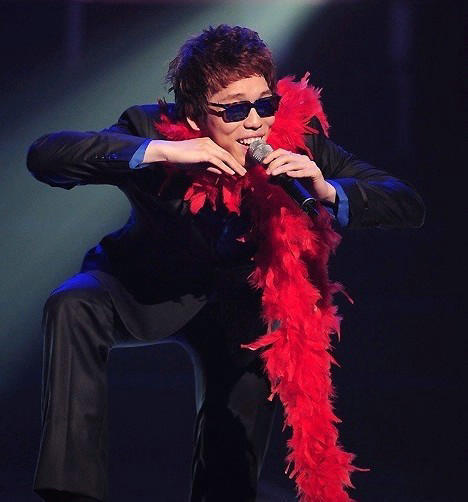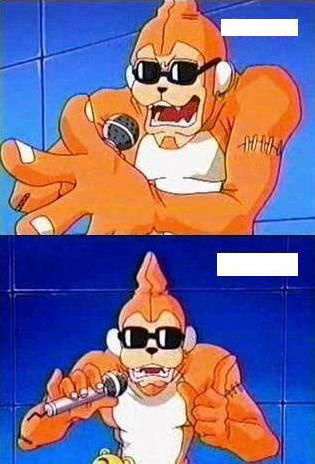 Source: Instiz
Share This Post