Fans use detective skills to find details about SHINee's comeback
After some unusual activity around the S.M. Entertainment building, fans concluded that it could only mean one thing!
With the group's last Korean comeback more than half a year ago, many people are eagerly waiting for the group to release more music.
Some fans decided to play detective and began trying to find details about an upcoming SHINee comeback by hiding outside the SM Entertainment building.
Fans spotted SHINee's Jonghyun and Taemin at the building a lot more often than usual, prompting them to wonder what had caused this sudden change.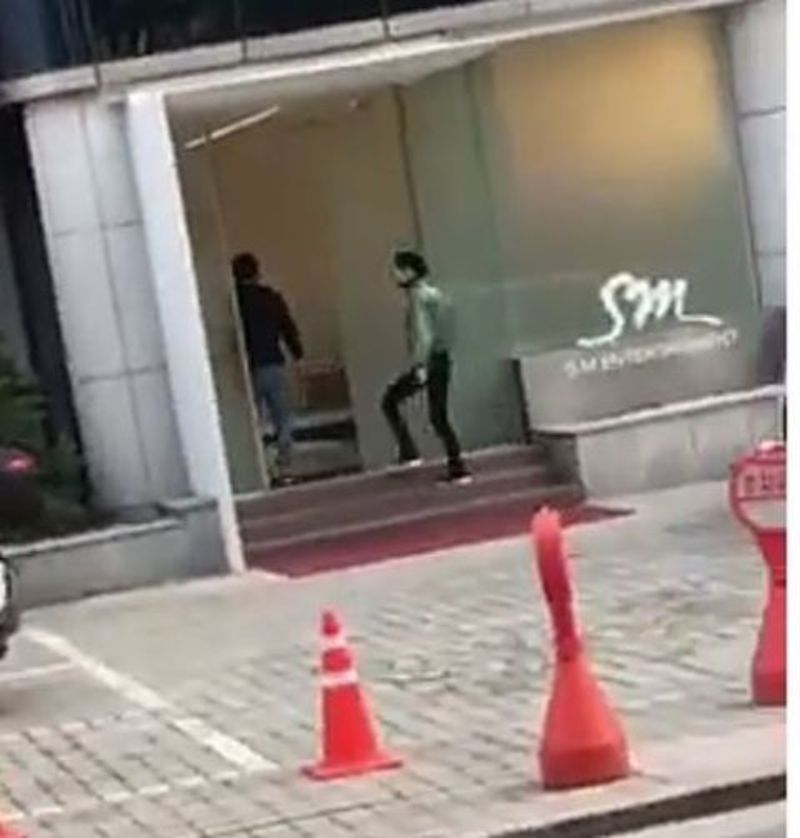 Their suspicions were half-confirmed when Taemin released a message announcing that he will be holding a solo concert in Japan on July 1 and 2.
While there are still no plans announced for a full group comeback, Taemin mentioned that will be working on his next album while preparing for the concert.
Check out his announcement message below!
Although this isn't a full group comeback, fans were still right in their suspicions that something new was happening with the SHINee members.
Additionally, the fans were right that other members were also working towards a comeback as well. Fans spotted other members besides Taemin at the SM Entertainment building so they thought it would be a group comeback or solo comeback.
The other lucky member that is under works for a comeback is none other than SHINee's Jonghyun. SM Entertainment officially confirmed his comeback with the following teaser image on their official Twitter account.
#SHINee #JONGHYUN(@realjonghyun90) to release '#이야기 Op.2' entirely written by himself on April 24, 6PM(KST) pic.twitter.com/5EqmrOHW1M

— SMTOWN GLOBAL (@SMTOWNGLOBAL) April 18, 2017
With all these recent sightings and announcements, fans are eagerly waiting for more news regarding the SHINee members. Since Jonghyun is coming back with a solo project, fans believe that the next project will be a SHINee song or album rather than another solo project from the members.
Taemin's message in the video also helped aid to the rumors that there might be a group comeback soon after Jonghyun's solo promotions.
Share This Post