Filipino Actor Alden Richards Loves One "Beautiful" BLACKPINK Member Above All
"Ganda niya!"
Out of all K-Pop groups, BLACKPINK is one of the most popular among Filipino celebrities.
Besides Liza Soberano, actor Alden Richards is also a fan of the YG Entertainment girl group.
In fact, he has liked them ever since he attended the 14 Seoul International Drama Awards in 2019. He came back not only with the Asian Star Award, but with a new infatuation with the girl group.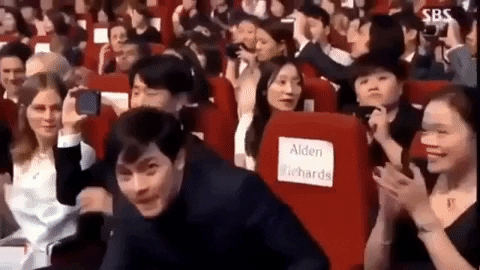 Lisa in particular is his favorite member.
Alden couldn't help but gush over her visuals on national television.
Wow, she's amazing. Wow, she's so cute. Oh, she's gorgeous. That's it. I'm hooked on Lisa.

– Alden
He currently follows Lisa on Instagram and likes many of her posts.
One of Alden's top fanboy moments was when he got to "hold hands" with Lisa—even if it was through a video game.
Even if it's just a game, we can hold hands. Good morning!

– Alden
Kahit man lang sa laro makaholding hands. Good morning! ☺️ pic.twitter.com/3qGqwxMJmJ

— Alden Richards (@aldenrichards02) November 4, 2019
This was possible because Lisa is new character in the game Ragnarok M: Eternal Love.
Best yet, Alden even posted a selfie for his 3.6 million followers to view…and tagged Lisa while he was at it! Alden gave off a look of longing as he peered past the camera, the caption lending a hand to this melancholy image.
When you can only look at her from afar…

– Alden
After all this, it's safe to say Alden is a real BLINK!
Share This Post