Former Girl Group Member Gets Robbed During Vacation In Guam
Baby VOX's Shim Eunjin and actress Lee Se Na were enjoying a nice vacation in Guam, until their car was broken into.
Shim Eunjin had posted several photos on Instagram of her and Lee Se Na relaxing in Guam, a beautiful island located in Micronesia in the Western Pacific.
However on January 13, Shim Eunjin updated her Instagram with a photo collage of her car with shattered glass windows, two Guam policemen, and the Consulate General of the Republic of Korea; however, it has since been deleted.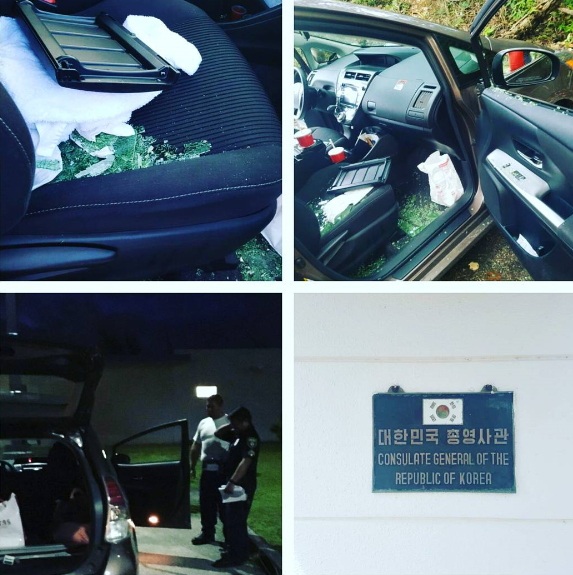 On the post, she explained what happened in a reply to one of her friends' comments on the post:
"Someone shattered the window to the passenger's seat and stole all of our belongings. They took everything including our passports, bags, credit cards, cash, and replacement battery. We have reported this robbery to the police, and are at the Consulate General of the Republic of Korea to apply for an emergency replacement passport.

It happened in a parking area in the caves of a mountain, and we put our belongings in a console box. They even took the console box."
However, Shim Eunjin showed a very positive attitude, where she further added:
"We just dropped everything in our hands and started laughing. I wonder why our laughter won't stop when this situation is completely outrageous?"
Source: Dispatch
Share This Post