Former SM Entertainment staff reveal how idols are really treated
Current and ex-employees of SM Entertainment have revealed what happens behind the scenes at the agency.
In a recent post on an online community portal, several screenshots of employee reviews were posted about SM Entertainment, revealing the pros and cons of working there.
Several current and ex-employees of SM Entertainment had left reviews on Jobplanet, a platform much like America's Glassdoor, where employees are able to leave anonymous reviews of the companies they have worked for, or are currently working for.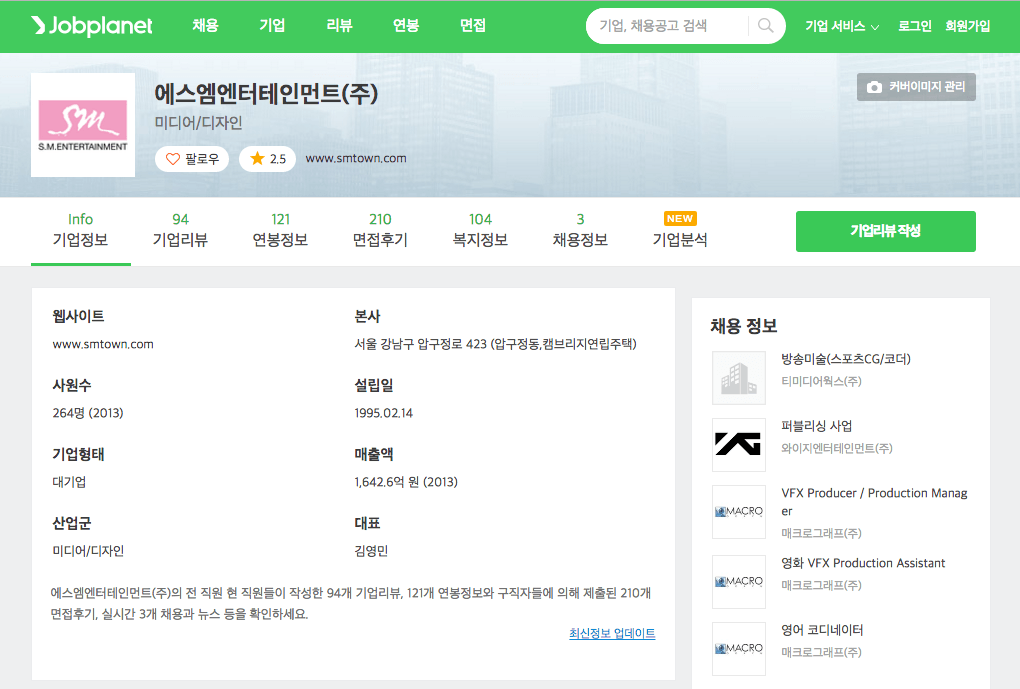 On Jobplanet, SM Entertainment has a 2.5 star rating with 94 reviews from their employees in various teams, showing that employee experiences varied.
Most of the reviews shared in the post on the online community portal seemed to point out various disadvantages of working at SM Entertainment, in particular, low pay and unfair employee treatment.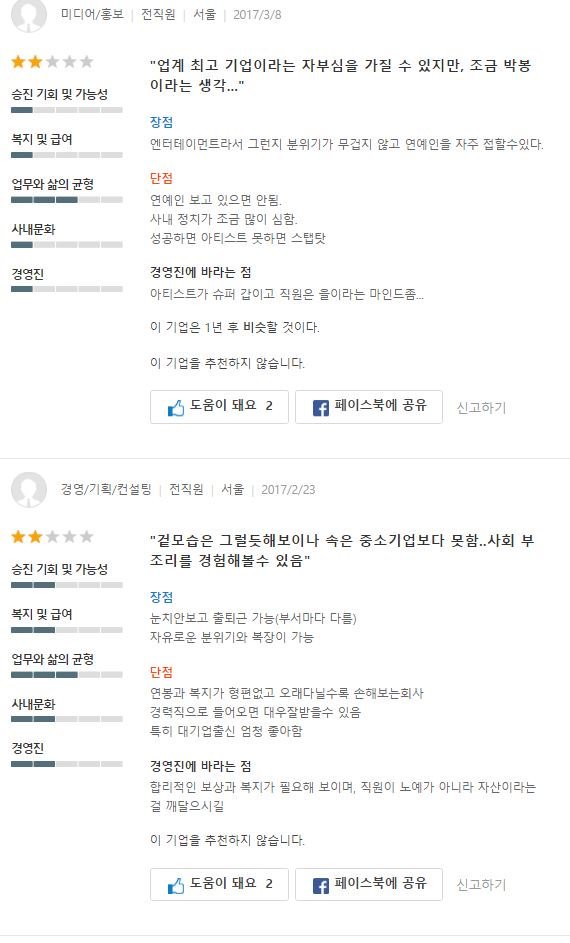 According to the reviews, SM Entertainment provided barely any employee benefits, and their pay was extremely low considering the company's size. Furthermore, all the employees mentioned how the artists of the company were praised continuously and treated like royalty, especially if they succeeded. However, if the artists didn't do as well as initially projected, the employees were heavily scolded and blamed for it.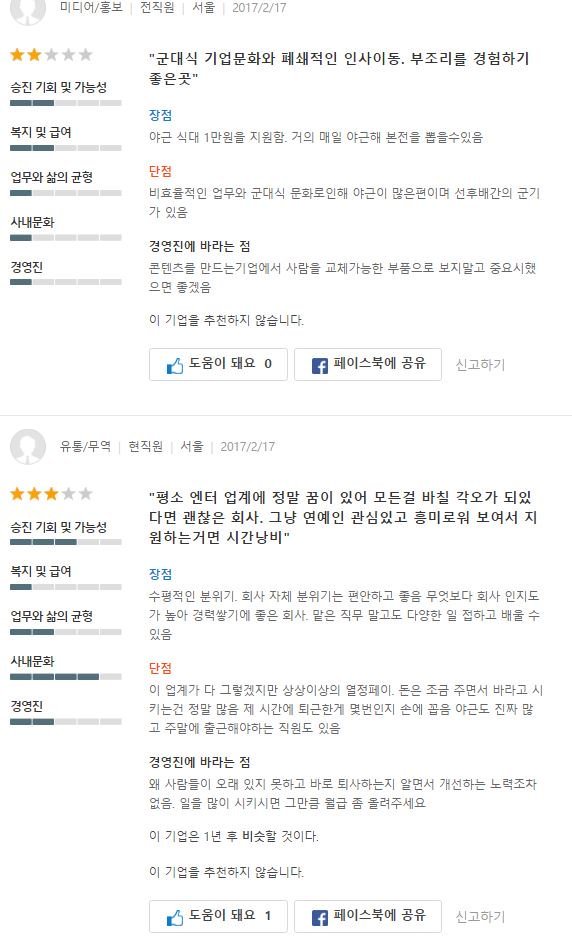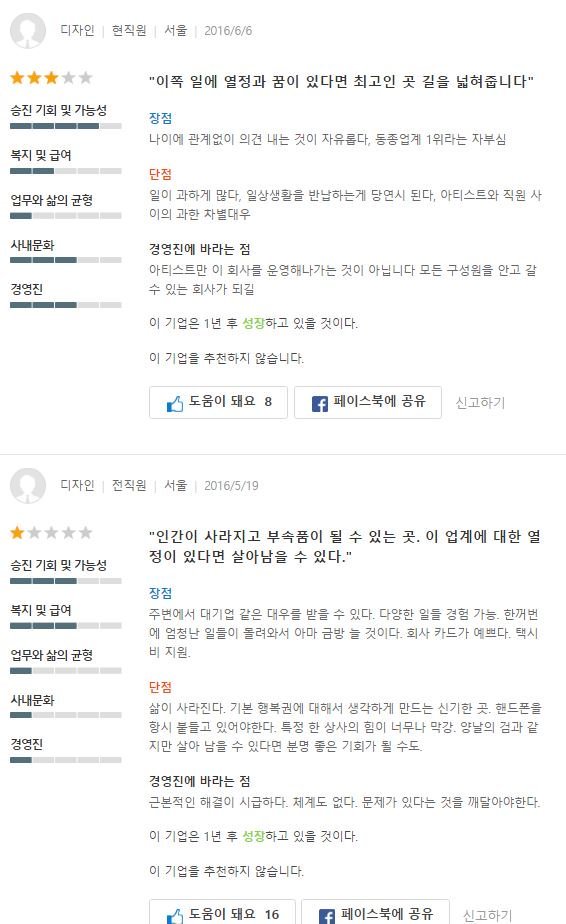 The majority of the employees were required to work overtime during the week and also on the weekends, which resulted in many of them having to abandon their social lives and invest most of their hours into their work without receiving appropriate pay.
Some employees even mentioned how working for SM Entertainment was a dream job for idol fans, especially because idols could be seen wandering the building quite often. However, they also pointed out that it was only possible for idol fans, as their position required an extreme passion for the industry.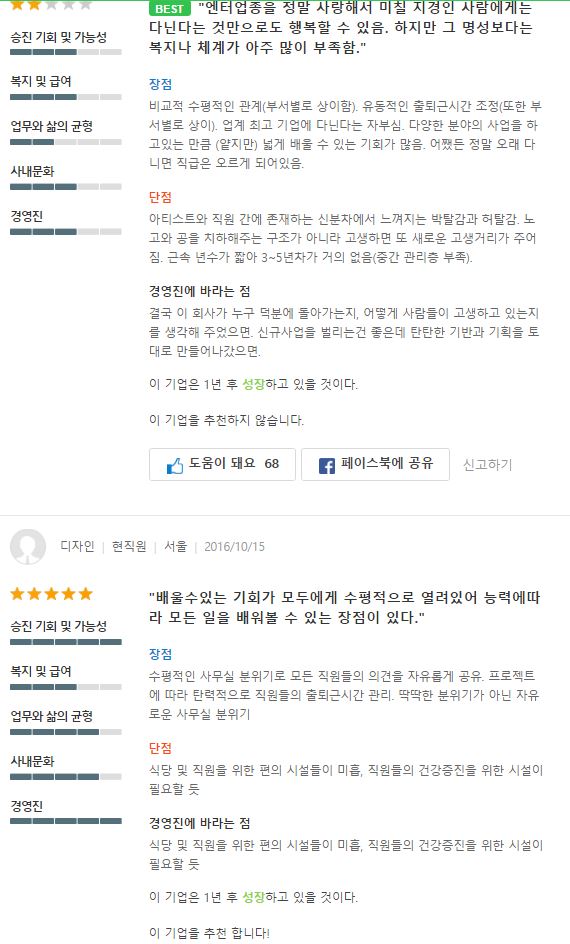 On the other hand, not all reviews were entirely negative. Many of the employees highly praised the horizontal communications structure at SM Entertainment and explained that working at the company opened up many career paths. However, they made sure to note that employee experiences varied between different departments.
Source: Instiz
Share This Post