G-Dragon Dances To TWICE's Cheer Up And Does The "Shy Shy Shy"
BIGBANG has had a lot of hilarious moments throughout their long career and their recent appearance on Weekly Idol may just be one of their funniest moments ever.
BIGBANG appeared as the special guest on a recent episode of MBC's hit variety show Weekly Idol and, from the start of the show, it was already evident that the members wouldn't fail to deliver the laughs. From failing at skipping rope to forgetting the choreography of their own songs, BIGBANG proved once again that they are not only talented, but hilarious as well.
The members also undertook the show's famous speed dancing challenge, where they danced "BANG BANG BANG" at twice the normal speed. T.O.P may have stolen the limelight from his fellow members during the 2X speed challenge, but the remaining members were able to redeem themselves with their hilarious covers of girl group dances.
Taeyang was first up and danced to BLACKPINK's "BOOMBAYAH" and GFRIEND's "Rough". Then came T.O.P, who gave a rather suggestive performance of Brown Eyed Girl's "Abracadabra". G-Dragon and Daesung followed, choosing to dance to TWICE's mega-hit "Cheer Up".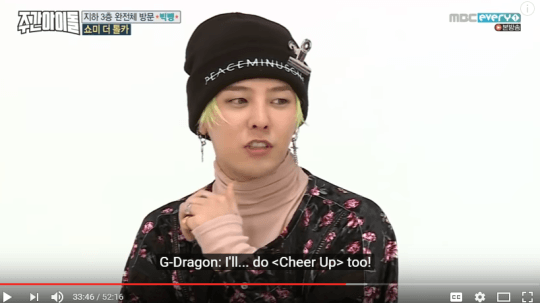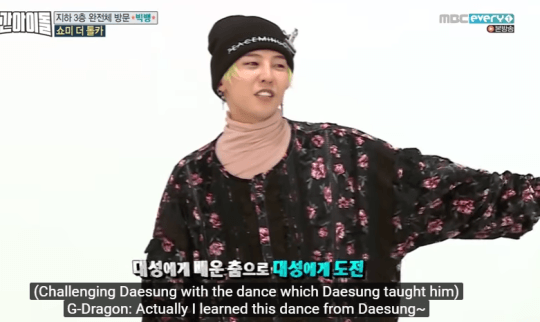 The members are not new to dancing to girl group songs either:
Watch the BIGBANG members dance to girl group songs on Weekly Idol:
https://www.youtube.com/watch?v=D_Pqoxhm6x8
Share This Post