GFRIEND's Yuju's Leg Spotted Bleeding During Comeback Performance
GFRIEND's Yuju was spotted bleeding on stage during one of their recent comeback stages.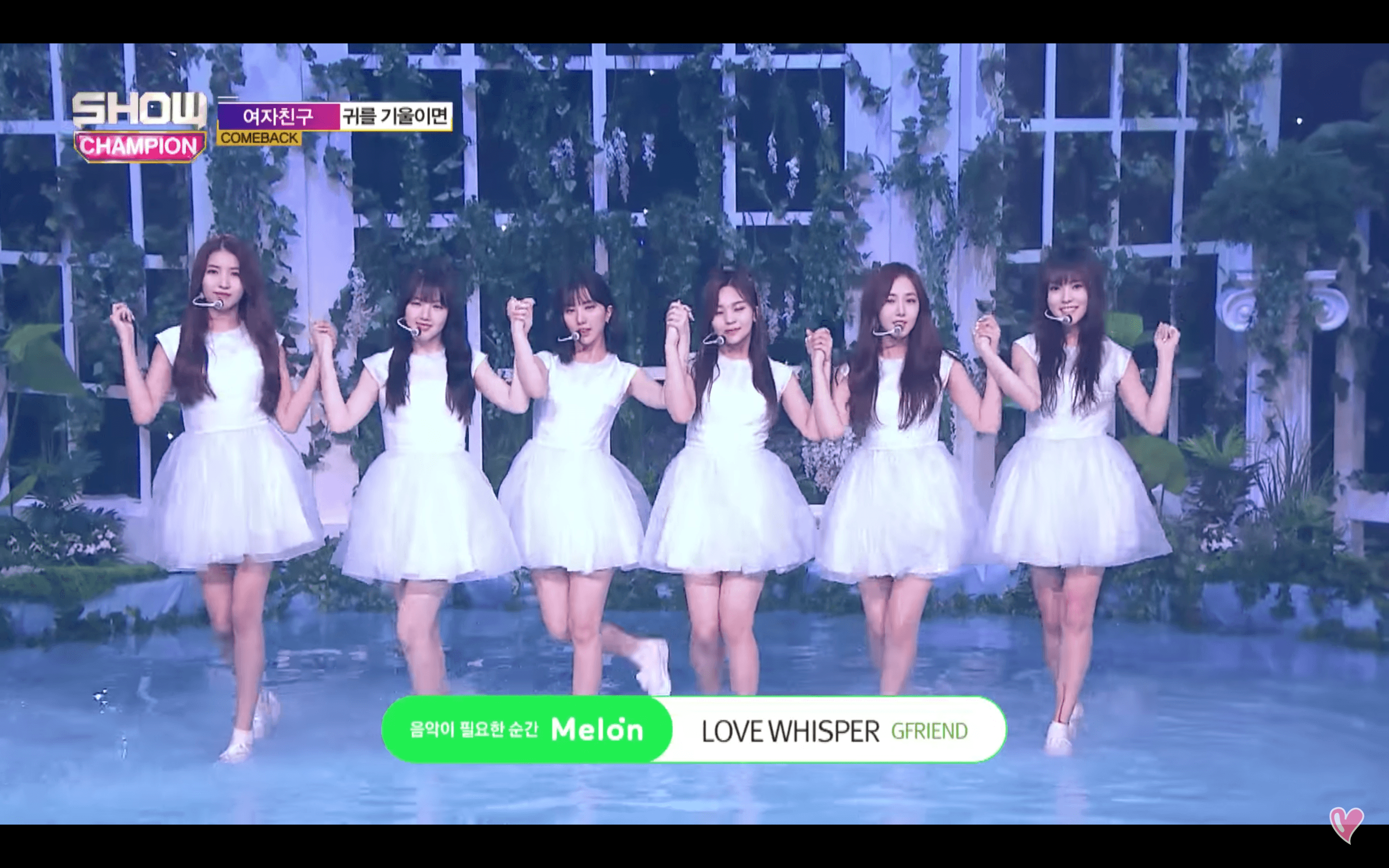 For the group's performance "Love Whisper" on Show Champion, the girls performed the song in water.
https://gfycat.com/WelcomeSpectacularKob
The stage was arranged in a way to simulate a scene from their music video where they danced in a small pond.
https://gfycat.com/OffensiveCornyEyra
The girls performed their intro in their bare feet before putting on shoes for the main choreography.
https://gfycat.com/DownrightOpulentAfricanparadiseflycatcher
Sometime between the intro and the "Love Whisper" recordings, Yuju suffered a small cut on her left foot and started bleeding.

https://gfycat.com/ForthrightHotChrysomelid
Fans praised Yuju for staying professional and completing the performance without any apparent issues. 
https://gfycat.com/AnnualUnimportantBangeltiger
Watch the full performance on MBC Show Champion below:
GFRIEND made their comeback with "Love Whisper" on Aug 1 and are currently promoting the song on music shows.
Share This Post