Girl's Day Reveals Which Of Their Members Is The Richest
Girl's Day shared their opinions on who they think is the richest member of the group, and the results will surprise you.
On a recent episode of tvN's celebrity talk show, Taxi, the members of Girl's Day voted on who was the most successful member of the group.
Hyeri showed her humility by voting for Sojin, claiming that Sojin's house was full of expensive items, proving her wealth. However, Sojin explained that most of the items around her house were provided by sponsoring brands, and voted Hyeri as the most successful member.
The host, Lee Young Ja, also agreed with Sojin's vote and said that Hyeri's nickname was the "Ten Billion Girl" because she alone had brought in 10 billion KRW worth of profits for their agency.
Lee Young Ja then announced that the second wealthiest member of the group was Yura, because she had earned enough to buy a building in her hometown, Ulsan.
Sojin explained that Minah and Yura were particularly good with saving and increasing their finances because Minah was a strict saver, while Yura was learning how to invest.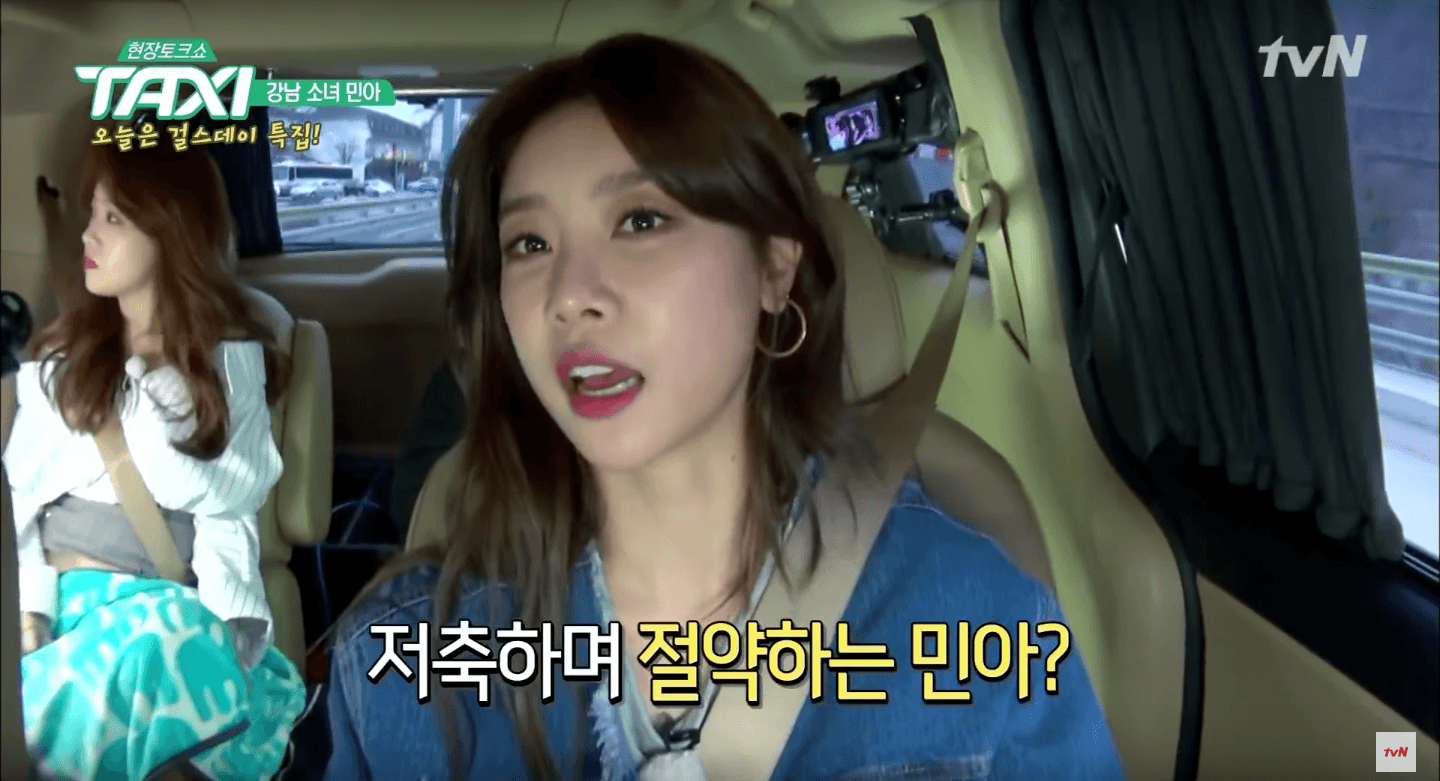 "The charter price on Minah's house is more expensive than my house's market value. She doesn't spend the money she earns. She's currently saving it well. Yura is good at increasing the money she earns because she's highly interested in investment techniques. She's really rich."

— Girl's Day's Sojin
When asked who had helped them with their finances, Minah said that their parents were the most helpful, and also revealed that she opened up her first credit card recently.
While the members of Girl's Day may be new to the financial game, it seems as though they'll be learning and saving quickly with the help of their parents, and their responsible view of money.
Watch the segment here!
Source: My Daily
Share This Post