Girl's Day's Sojin Reveals Traumatic Childhood Story Of Being Victim Of Sexual Indecency
On a recent jTBC talk show, Girl's Day's Sojin revealed a traumatic story from her childhood. 
Recounting a traumatic moment from many years ago, Sojin elaborated that it was a very rainy day and that she couldn't see clearly. As a naive young girl, Sojin explained that she saw a man in a corner and thought that he was washing a sweet potato in the rain. However, after getting a closer look she realized that he wasn't actually washing a sweet potato, but was instead touching himself in public, causing her to quickly turn around and walk away.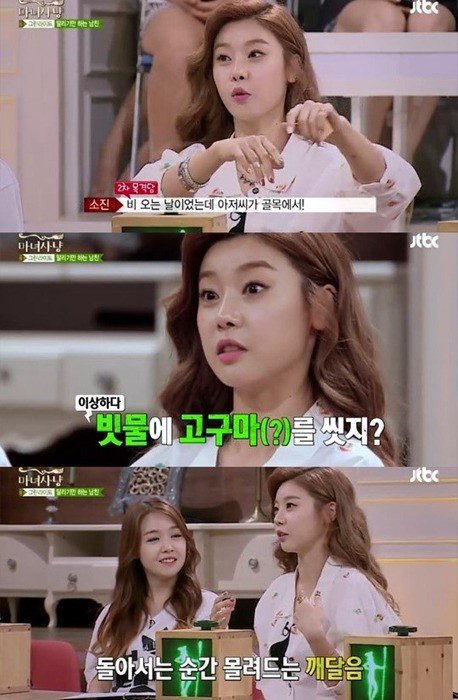 Source: Instiz
Share This Post