Seohyun Calls Out Hackers With Warning Message
Girls' Generation Seohyun has taken to Instagram to call out those who have been trying to hack her social media accounts.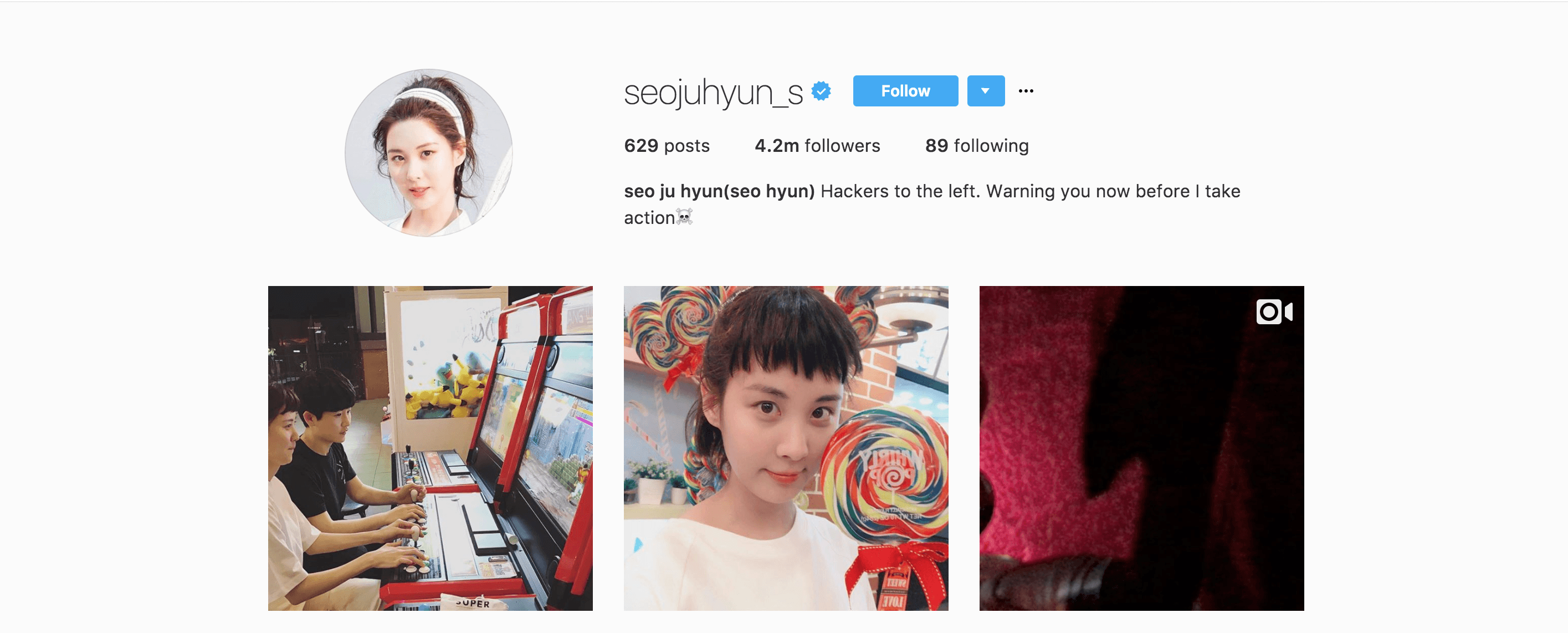 Seohyun has changed her Instagram account's description to a warning for anyone who may have attempted to hack into her account recently.
This isn't the first time the Girls Generation member has had to warn hackers to stop trying to get into her Instagram account.

In the past, many fans suspected that her account had already been hacked when they noticed suspicious like activity from her account.

Thankfully, it would seem that there have been no further successful attempts since then.
Share This Post