Girls' Generation Yuri's bare face and body line revealed on television broadcast
Girls' Generation's Yuri has been receiving a lot of attention after revealing her bare face and body line in a recent episode of popular reality show Law of the Jungle. 
Showing off her natural beauty and toned body as she hit the beach for a day of surfing, Yuri impressed viewers by looking amazing even without makeup on. In fact, after seeing the broadcast, many netizens even suggested that her bare face probably ranks at the top among most celebrities in the Korean entertainment industry. With Yuri giving off a very bright and healthy aura, fans had nothing but praises for her after watching the latest episode of Law of the Jungle.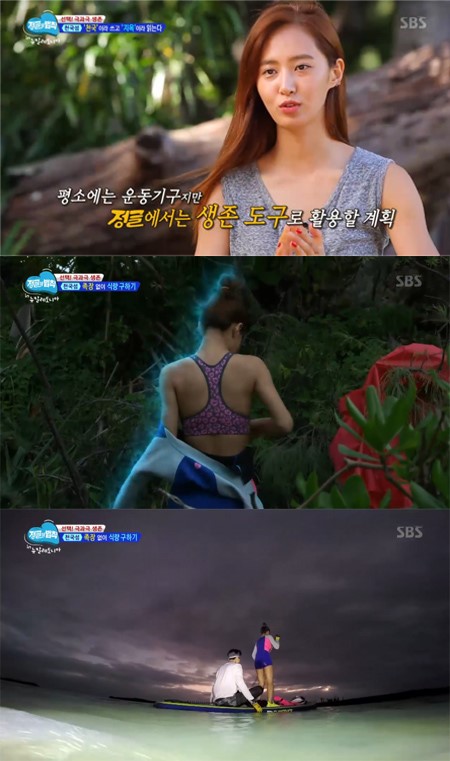 Source: Sports Seoul
Check out this cute video compilation of some of Yuri's funniest moments:
Share This Post