Girls' Generation's Hyoyeon Reveals Plans For A Solo Album
Girls' Generation's Hyoyeon appears to be starting off the new year with a long and exciting bucket list.
With the quick success of Hyoyeon's new variety program Ten Million Likes, fans have been anticipating what the new year would be bringing for the show. With the show's first episode having kicked off with a visit from her fellow Girls' Generation members goofing around and rehearsing their song "Party," expectations have definitely been high for the show's future.
With expectations high regarding she show's future, Hyoyeon released a plan for 2017 that could give fans an indication of what to expect. From the tough schedules associated with music releases to simple relaxation, Hyoyeon definitely has big plans for herself and her show in 2017.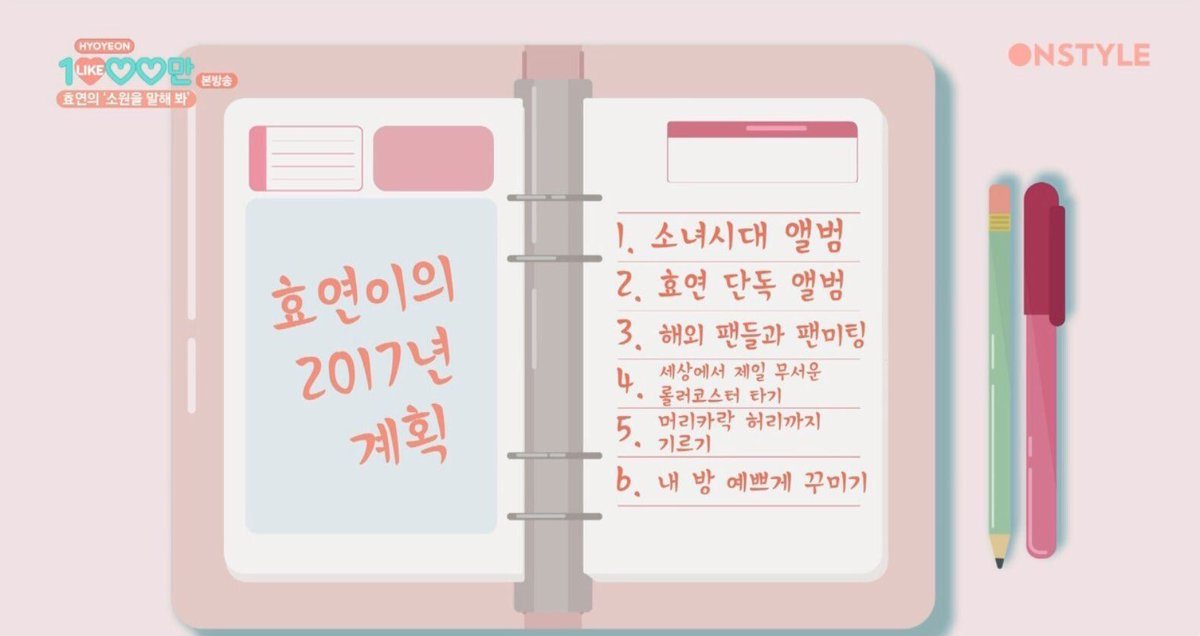 A translation of her plan can be found below:
Hyoyeon's 2017 Plan:
1. Girls' Generation Album
2. Hyoyeon Solo Album
3. Overseas Fanmeetings
4. Riding the world's scariest roller coasters
5. Growing out her hair
6. Decorating her room
You can catch Hyoyeon's show Ten Million Likes on OnStyle, Naver, and TVCast.
Share This Post