GIVEAWAY: Win a date with Alexander in Singapore
On August 26th, former U-KISS member Alexander will be holding a special fan meeting event with Singapore-based fashion and lifestyle brand Revolte and Korean cosmaceutical skincare brand Algovital. 
The event, which will be taking place at Revolte's Wheelock Place store in Singapore, will be held for an audience of about 200 customers and fans, who will be admitted only on an invite-only basis. Attendees will be able to experience Alexander's demonstration, tips, and discussions about Algovital, as well as have a chance to participate in fun events such as the Giant Pocky Game and Question and Answer sessions. Guests will also receive complimentary goodie bags full of Algovital samples as well.
In collaboration with Revolte and Algovital, Koreaboo will be hosting a special giveaway for tickets to Alexander's upcoming fan meeting to our readers in Singapore through our Twitter page. Simply follow us on Twitter, retweet the post below with the following text: "I just entered the @Koreaboo giveaway to win tickets to Alexander's Date with Algovital Angels. Enter here http://aegyo.me/5JCW"

Three lucky winners will receive an event ticket, a high-five and selfie with Alexander, as well as an autographed postcard (a $250 value!)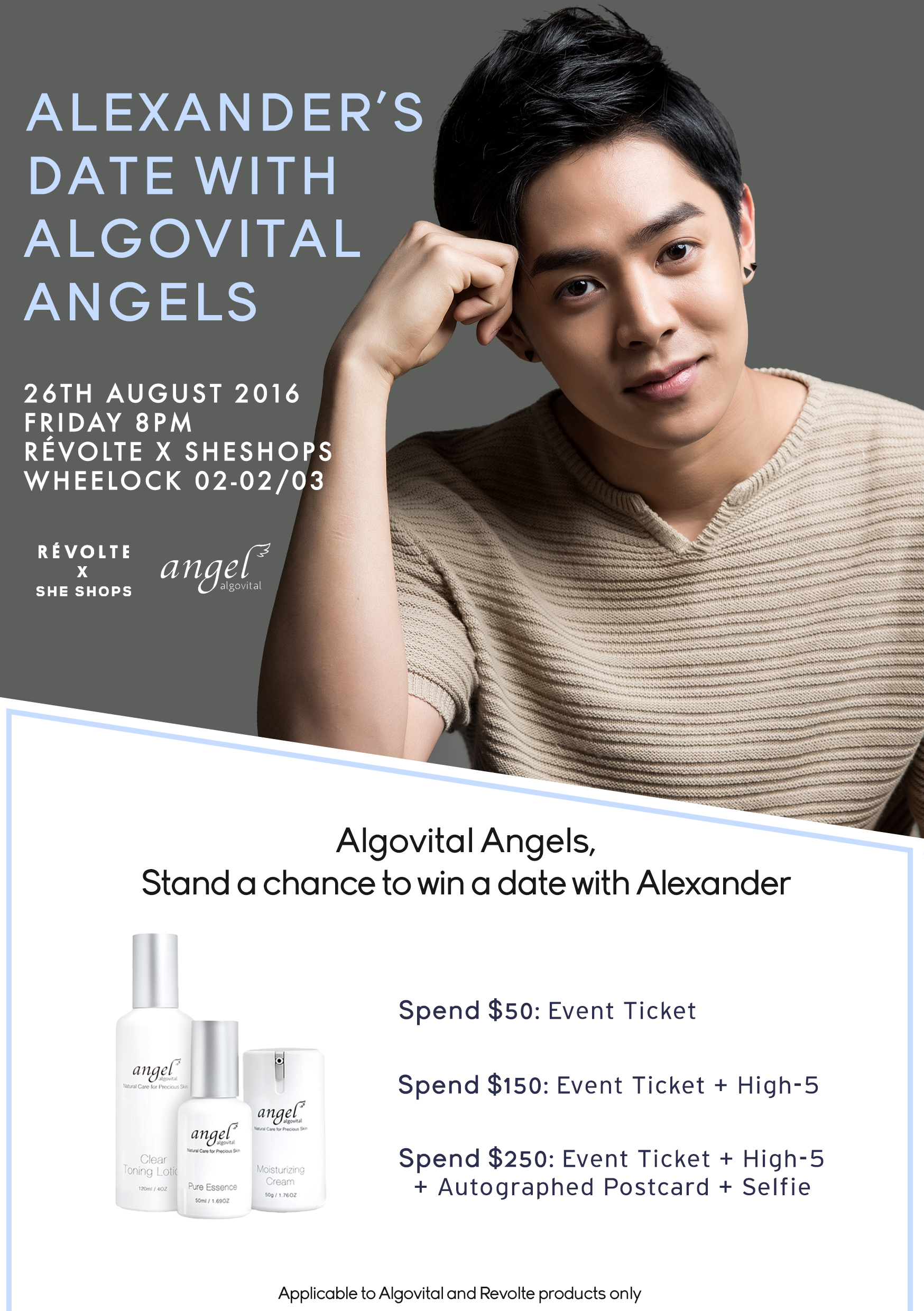 Share This Post