Gugudan Kim Sejung can pull off any hair style out there
Kim Sejung's  beauty is so incredible that she can even pull off the most eccentric hair styles K-Pop has ever seen.
Kim Sejung was introduced in January of 2016 as a trainee for the hit program Produce 101, and instantly won the hearts of thousands of fans with her amazing looks. Since then, her hair style has changed from being a side part to a bang, and it seems that fans are still stunned by the idol's looks.
As a member of girl group Gugudan, Sejung keeps getting spotted by fans with unmatchable hairstyles continuously but this time she was spotted with unusually cut bangs.
Normally, these hair styles would be hard to pull off on the average person. Sejung looks incredibly pretty, makes the hairstyles look natural and actually looks like this might be the best hairstyle for her yet.
Check out Sejung's strange, yet, adorable hairstyle below.
Sejung looks absolutely adorable as she does that move.
Sejung's bangs are so long.
She can transform into a sexy woman very easily.
Her hair looks like a hairstyle from the 70's.
Sejung's curls are irresistible.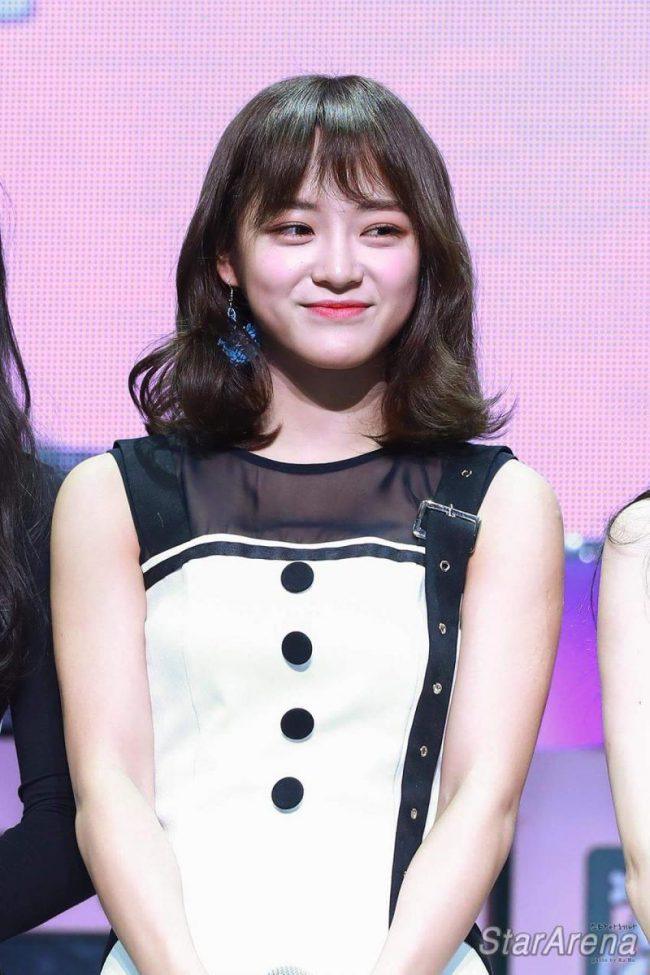 Share This Post