Hani confesses her viral fancam was not the result of pure luck
EXID's Hani revealed her personal thoughts regarding the legendary fan-cam of her dancing to EXID's hit single: "Up&Down."
Hani, during an interview with Cosmopolitan Korea, talked about the performance she did in Paju, South Korea on October 8, 2014.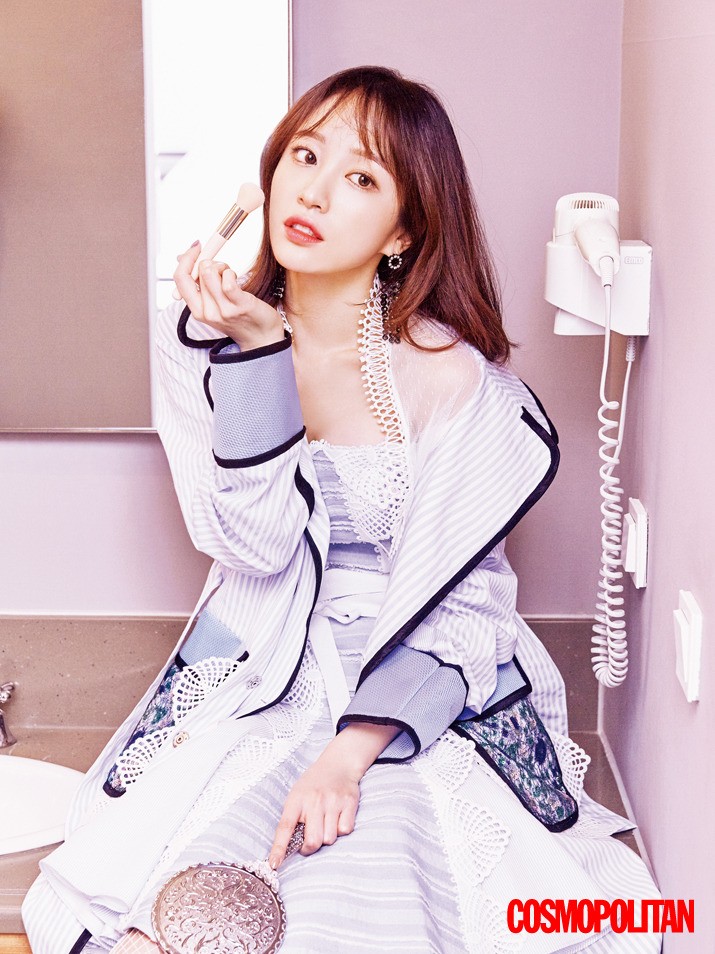 Hani said she was surprised when she saw the footage of that fan cam for the first time because the footage captured her in a way she had never seen herself before.
She said her close friends couldn't watch the fancam because it felt way too weird for them to see her dance like that.
Hani elaborated on her performance that day by saying:
"I am honestly the worst dancer in EXID and that fan cam of me was truly the product of great practice. I am proud of the fact that my practice yielded results and people recognized my efforts. I am truly thankful for that fan cam and glad to be thinking about it again."
Hani's hard work and dedication are one of the big reasons EXID got noticed nearly 2 years ago, and this fan cam is living proof of the saying: practice, makes perfect.
Share This Post