Heechul Exposes Seohyun's Endearing Drinking Habits
Girls Generation's Seohyun appeared as a guest on OnStyle's Lipstick Prince, where Kim Heechul unexpectedly revealed an exciting tidbit about her habits.

On the January 5th broadcast, the episode focused on Seohyun's favorite items. When asked about her favorite alcoholic beverage was, she responded with "bam makgeolli (Korean chestnut rice wine)". According to Seohyun, she does not drink often, but when she does, she prefers drinking makgeolli as it sits well with her.
This led to Heechul to confess that, "Seohyun becomes even more adorable when she's drunk," and added that she tends to constantly smile and laugh.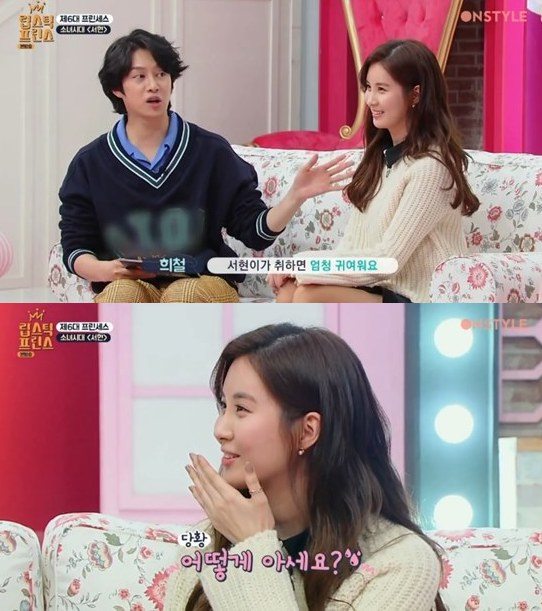 It was also during this episode where Seohyun also picked sweet potatoes as her favorite food and even brought in her own Korean Dance sword.
Source: XSportsNews
Share This Post