Here's how celebrities are announcing they're going to get married
More celebrities are announcing their marriage in different ways, straying away from news releases.
Ryu Su Young and actress Park Ha Sun started 2017 off with the announcement of their marriage, and netizens could not be happier for them. However, their announcement came in a non-traditional way, and it's not the only new way celebrities are announcing their marriages. Let's have a look at three ways celebrities are changing up their announcements!
1. Hand-Written Letters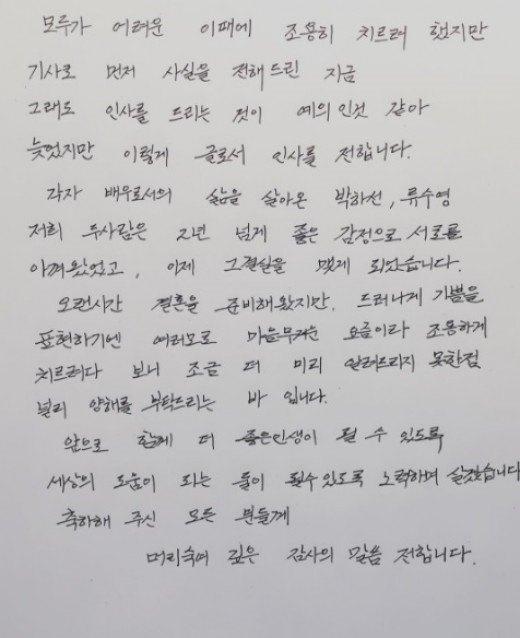 Just a few years ago, most celebrities would announce their marriages through news reports. Nowadays, more and more celebrities are either announcing them to their fans on their fan cafes first, and usually through a hand-written letter.
Celebrities have expressed that they feel this is a more genuine way to inform their fans. Moon Hee Jun and Crayon Pop's Soyul have also announced their marriage this way.
2. Humble Wedding Ceremonies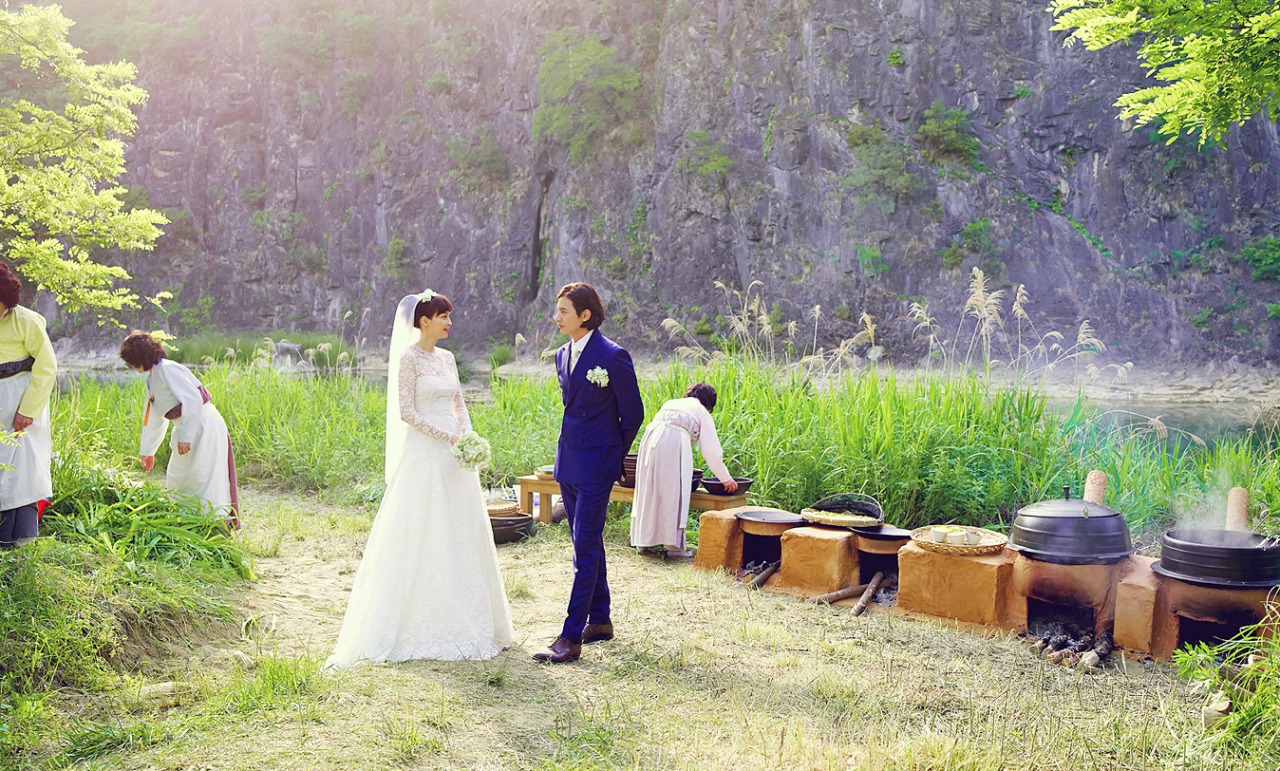 While many have dreamt of having a luxurious and extravagant wedding ceremony, it seems that the trend is now throwing a more humble, simple, rather small-scale wedding.
It is believed these simple weddings focus on celebrating the union of the bride and groom, whereas an extravagant one merely serves the purpose of flaunting their wealth.
Some of the most beautiful weddings in the Korean entertainment industry were also some of the simplest. Won Bin and Lee Na Young were wedded on a plain field of grass. Lee Hyori and Kim Sang Soon had a simple wedding on Jeju Island.
Ahn Jaehyun and Goo Hye Sun recently tied the knot, but decided not to throw a wedding ceremony at all. Instead, they donated their wedding funds to charity.
Bong Tae Kyu and Hasisi Park also threw a small wedding, where they only invited close friends and family.
3. Revealing Newlywed Life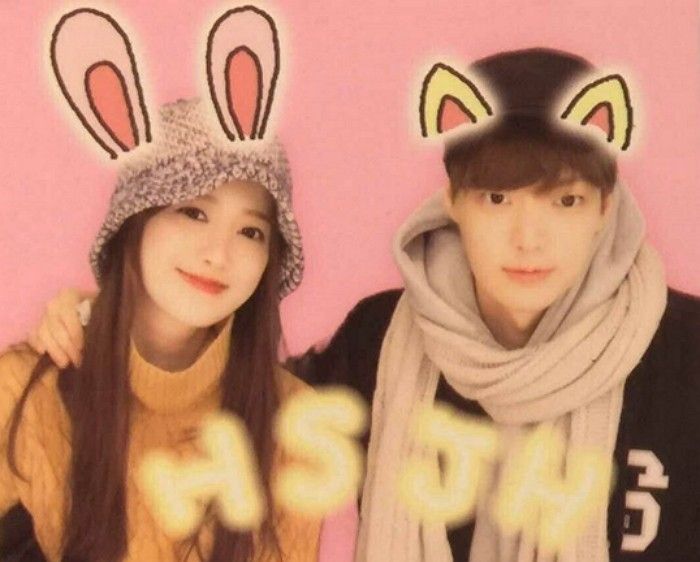 Until recently, many celebrities wanted to keep their married lives private. Now, celebrities are eager to show their fans, whether through social media such as Facebook and Instagram, or even on television.
Ahn Jaehyun and Goo Hye Sun have agreed to show their life after marriage on a series called The Lovebirds: Year 1, airing on tvN.
Kim Na Young has been updating her Instagram with pictures full of meals she prepared for her husband.
Source: Kakao 1boon
Share This Post