Here's How Fans Got Idols To Notice Them Online
Fans try all sorts of different strategies to have their favorite idols notice them, but this one trick has been proven to actually work.
Fans put supportive comments on their idol's YouTube, Instagram, Twitter, and other websites. Although idols receive thousands of comments every day, some fan shave been lucky enough to receive responses.
And while there are so many different ways fans have tried to grab idols' attention, one method has been proven to work on multiple different occasions.
An INFINITE fan from Turkey wrote a comment on INFINITE's Hoya's Instagram on August of last year and received a cheerful message from Hoya himself.

Following the footsteps of the Turkish fan, a BEAST fan used the same comment used on HOYA a few days later and tweeted then BEAST's, Dongwoon. That fan got a personal message from Dongwoon.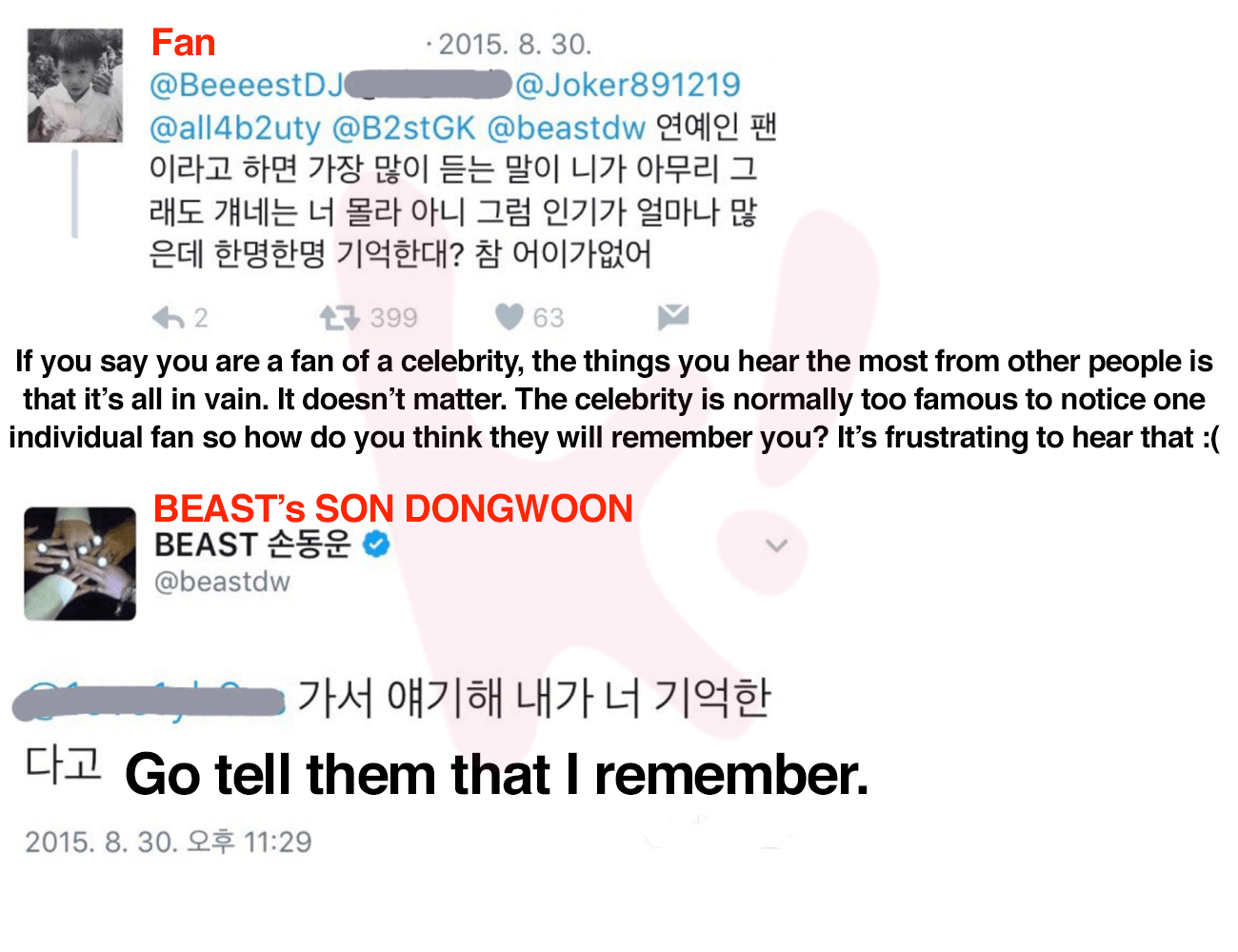 These idols showed fans from all fandoms to always keep their spirits up because idols do notice fans. The supportive comments are never in vain.
Source: Instiz
Share This Post