Here's why Lee Dong Wook's lips are so red
Fans have been continually amazed at how Actor Lee Dong Wook's lips are always cherry red and were curious to find out what his secrets of having such red lips were.
In Actor Lee Dong Wook's most recent drama, Goblin, many viewers were shocked at how the actor's lips always appeared bright red. Some believed that his lips were red because he wore lip tint. In fact, when typing Lee Dong Wook's name on Naver, "Lee Dongwook's lips" are one of the most searched results. However, there's no trick behind his bright red lips, they're naturally that color!
Take a look at these images from Goblin that showed off Lee Dong Wook's luscious red lips: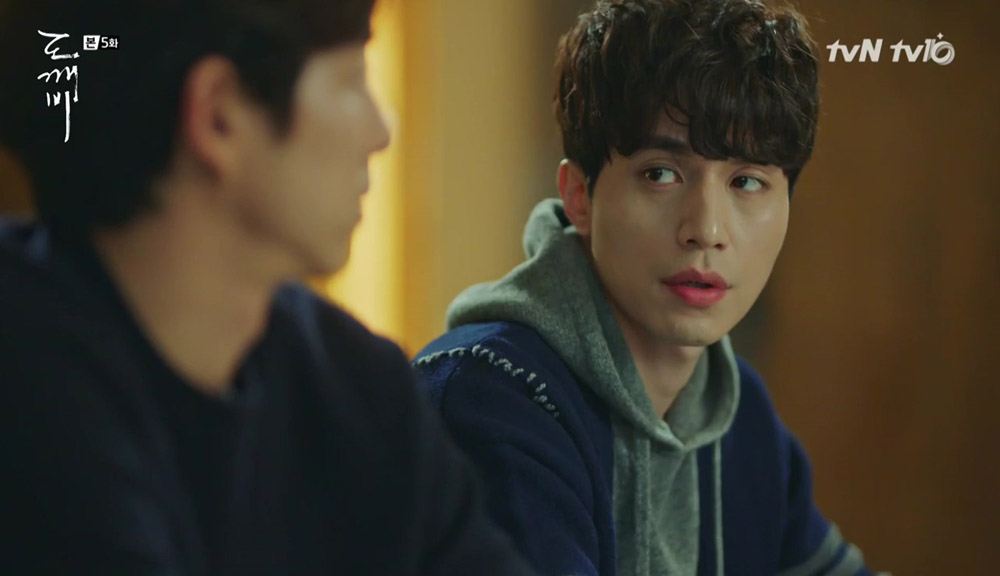 The actor's red lips were also a hot topic when he was filming Bubble Gum as well.
Lee Dong Wook put all the speculations to rest during a live vlog with the cast of "Bubble Gum". When asked if Lee Dong Wook was wearing lip tint, he rubbed his lips with the back of his hand to show that he wasn't.
Lee Dong Wook explained that his lips have always been bright red, since childhood. He even went to an oriental doctor, and was told that his lips could be that color because he has a lot of heat in his body.
Lee Dong Wook's lips were such a trending topic, they even incorporated a scene in Bubble Gum that joked about them. In the scene, Ryeowon's role asked Dongwook's role "Do you really wear…tints on your lip?" Lee Dong Wook's character then proceeded to rub his lips with his hand saying, "They're always like that."

Don't miss out Lee Dong Wook's chemistry with Gong Yoo and check out Goblin if you haven't already!
Share This Post