Hyoyeon And Taeyeon Record Videos of How Extreme NCT's Sasaengs Are
Hyoyeon and Taeyeon were recently caught up in the wave of NCT's sasaengs at an airport.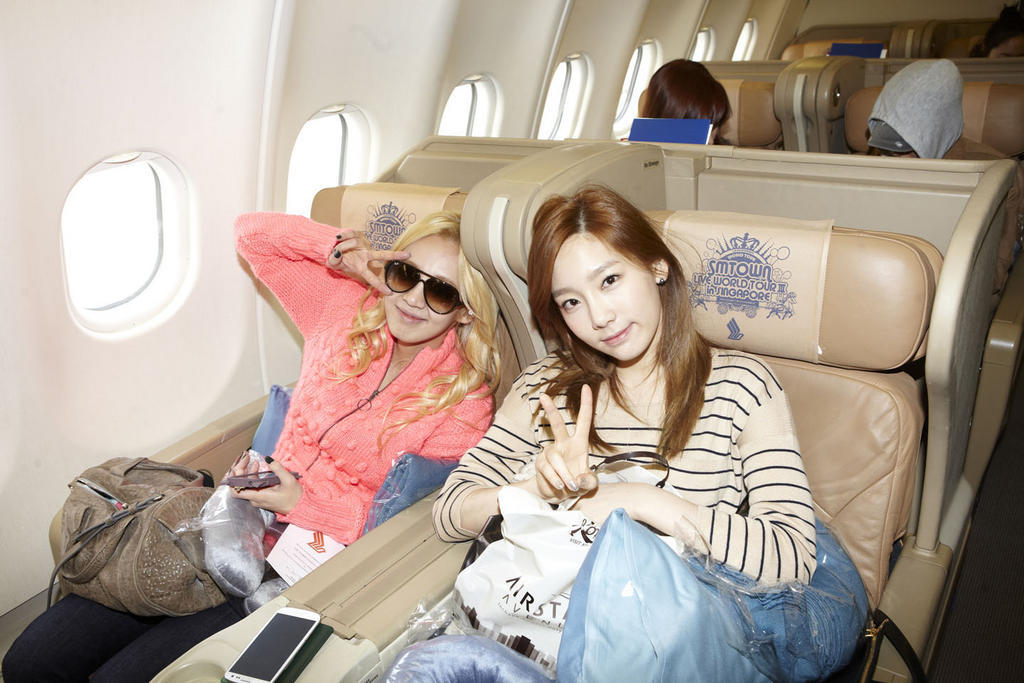 The sasaengs had completely surrounded the boys and were jostling each other for a photo of them.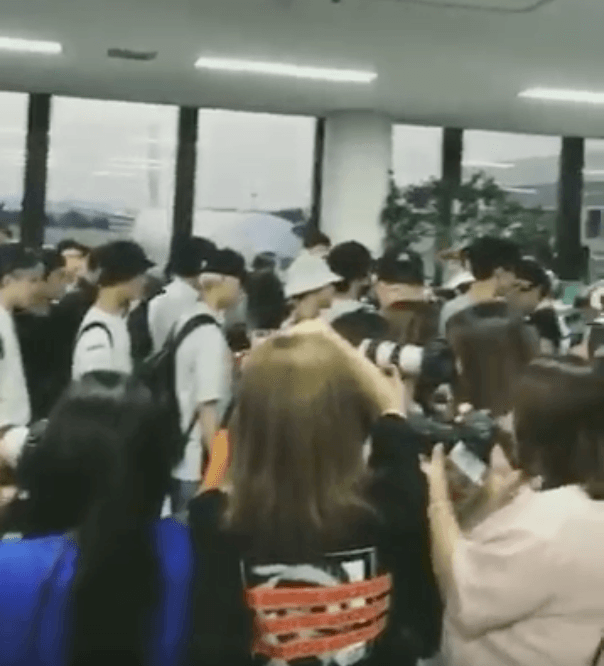 Shocked at what they were seeing, Taeyeon and Hyoyeon recorded and uploaded what they were seeing onto their Instagram stories.
Taeyeon simply added the Korean crying symbol "ㅜ" to express her predicament, while Hyoyeon added:
"it seems celebrities have arrived. i heard it's NC" ㅋㅋㅋ hyoyeon so supportive. also nct are always in a line lol pic.twitter.com/7wLgmGjE6g

— ? (@capabili_ty) July 26, 2017
"I guess a celebrity is here. I heard it's NCT."

— Girls' Generation's Hyoyeon
According to others who were at the airport at the time, NCT's sasaengs had no respect for order and created chaos.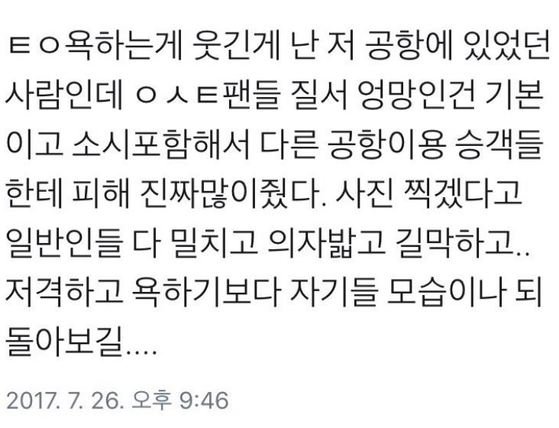 "It's funny how some people are cussing out Taeyeon because I'm someone who was at the airport and it's true that NCT fans have no sense of order. They seriously inconvenienced so many airport users including Girls' Generation. Just because they wanted to take photos, they pushed other travelers, stepped up on chairs, blocked pathways.. I hope they reflect on themselves and stop talking so badly about others…"

— Traveler
Source: Joongang Ilbo
Share This Post