HyunA Made This Decision After Reading Tons of Fan Comments
HyunA recently spoke about her attitude towards comments she sees online and explained why she doesn't want Triple H members to read them.
In a recent episode of Triple H's reality program, Triple H Detective Agency (working title), HyunA confessed that she loves reading comments about her and, having worked as an idol for many years, is no longer affected by what she reads online.
"I'm a comment maniac. I read a lot of them. Now, I'm confident I won't be affected by reading comments. Since I have trust in the people who love me, I don't want to show them a weak side of me.

— HyunA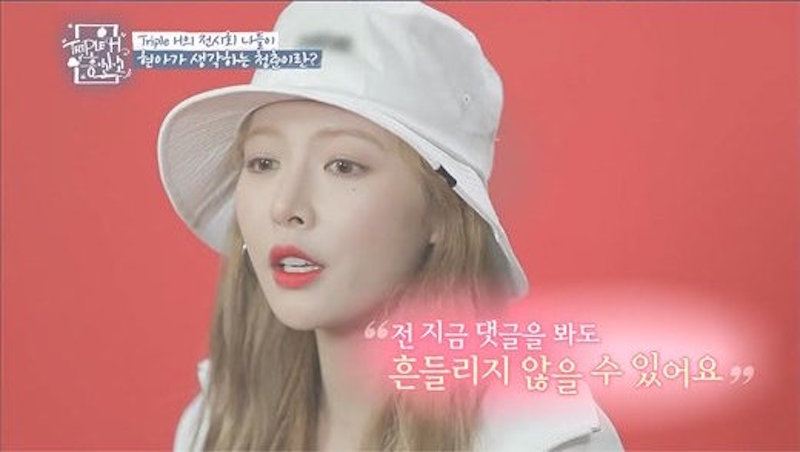 Despite this, she suggested that Triple H doesn't read any comments for the sake of other members of the group, Hui and E'Dawn, who only debuted with PENTAGON in 2016.
 

"I was worried that they might feel distressed and diffident for performing with someone who's promoted for as long as I have, so I suggested it."

— HyunA
To help the group give the best performances they can, HyunA suggested that Triple H doesn't read any comments for a week after they debut, despite her love for reading them.
"Let's not read the comments for the week of our first performance. Let's just give everything we have to presenting an awesome performance."

— HyunA
Source: My Daily
Share This Post