I.O.I Kim Chung Ha and BTS Jungkook spotted in public together?
The incredibly popular project girl group, I.O.I's dancing queen Kim Chung Ha was recently spotted in the public, seemingly inside a department store along side BTS Jungkook. 
In this particular selfie taken with a fan, Chung Ha was seen wearing minimal makeup with casual clothing for shopping and posing prettily to the camera.
However, eagle-eyed netizens noticed that Chung Ha was not the only idol in the photo. They have pointed out that there was someone at the top left corner wearing an over-sized shirt and a mask. This person turned out to be none other than BTS's Jungkook, which led fans on a wild train of imagination all over the Korean community.
Take a look at the photo below and let us know what you think.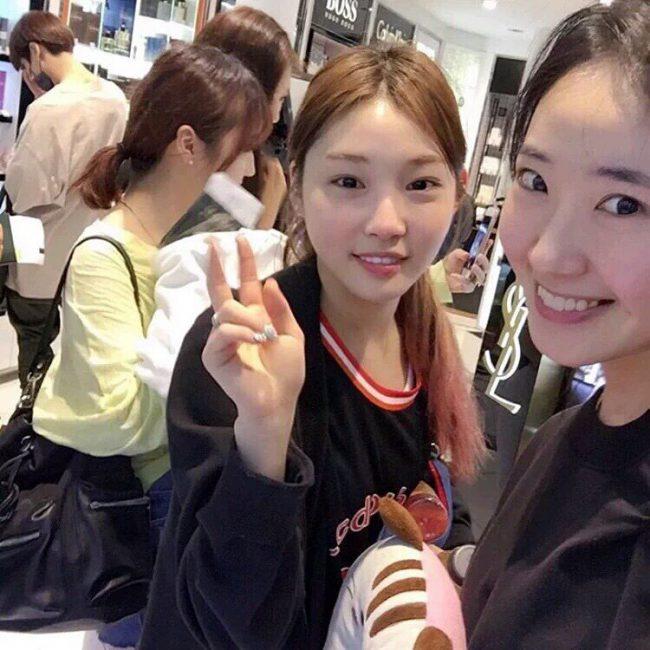 Source: Instiz
Share This Post