This Idol Had To Stop Her Performance Because Of A Male Fan In The Audience
Female rapper/vocalist: Heize, was performing live at the 2017 JoyOlpark Festival. 
She had to suddenly stop after noticing a male fan in the audience.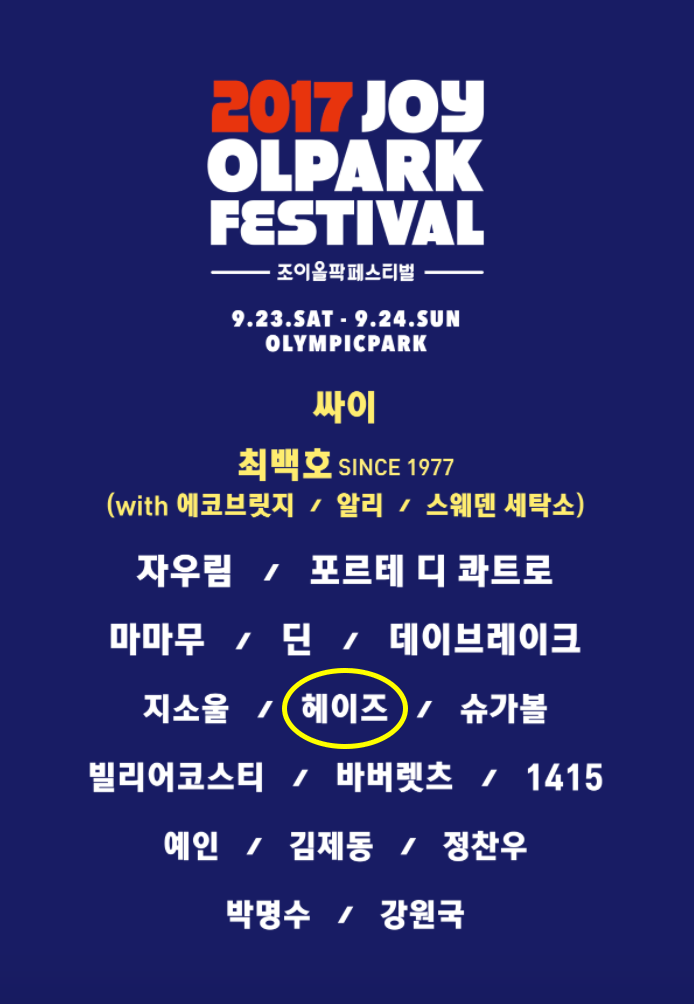 The interaction between Heize and her male fan was captured and uploaded by a fan.
In the video, Heize starts performing one of her hit songs "Don't Come Back," after saying this song fits the beautiful atmosphere of the festival.
Heize beautifully performed her song live but was abruptly cut short after she started laughing uncontrollably.
She noticed that one male fan in the audience was hilariously energetic and cheering her on like there was no tomorrow. 
Heize tried to control her laughter and get back to her performance but she just couldn't!
It looked like she couldn't bring herself to it but she managed the impossible and finished her song beautifully!
After the song ended, however, she started laughing again and fans cheered her on for her unforgettable live performance!
See the full performance below but be careful, you will non-stop laugh like Heize. 
One of our readers was kind enough to provide the time stamp of the male fan's antics. 

https://www.youtube.com/watch?v=H6aXEkk1y08
Share This Post