40+ Idols Picked Their Favorite Alcoholic Drinks Between Soju and Beer
1theK recently gathered and compiled information about everyone's favorite idols and their favorite alcoholic drinks.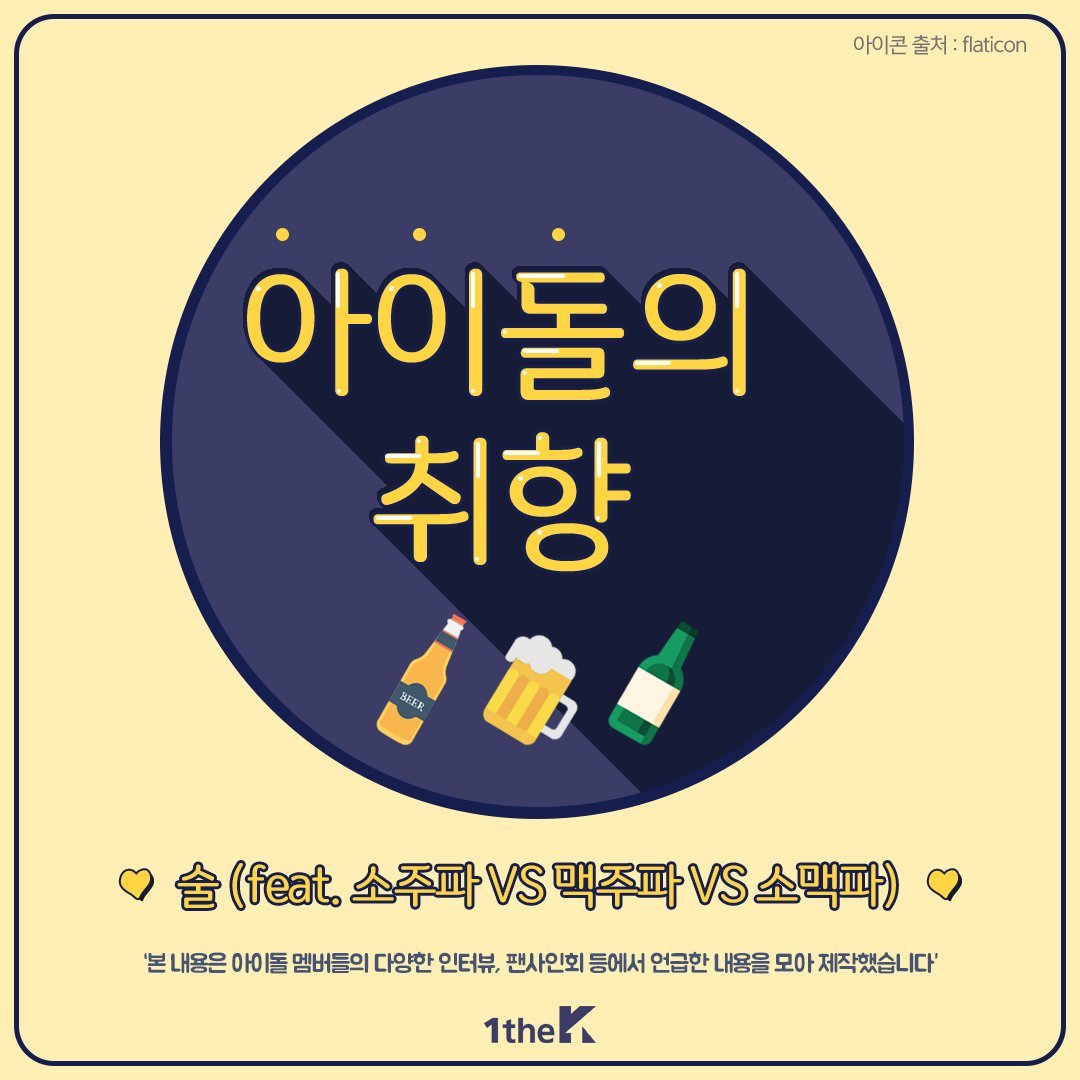 The options ranged from soju, wine, beer, somaek (soju and beer) and also non-alcoholic beverages.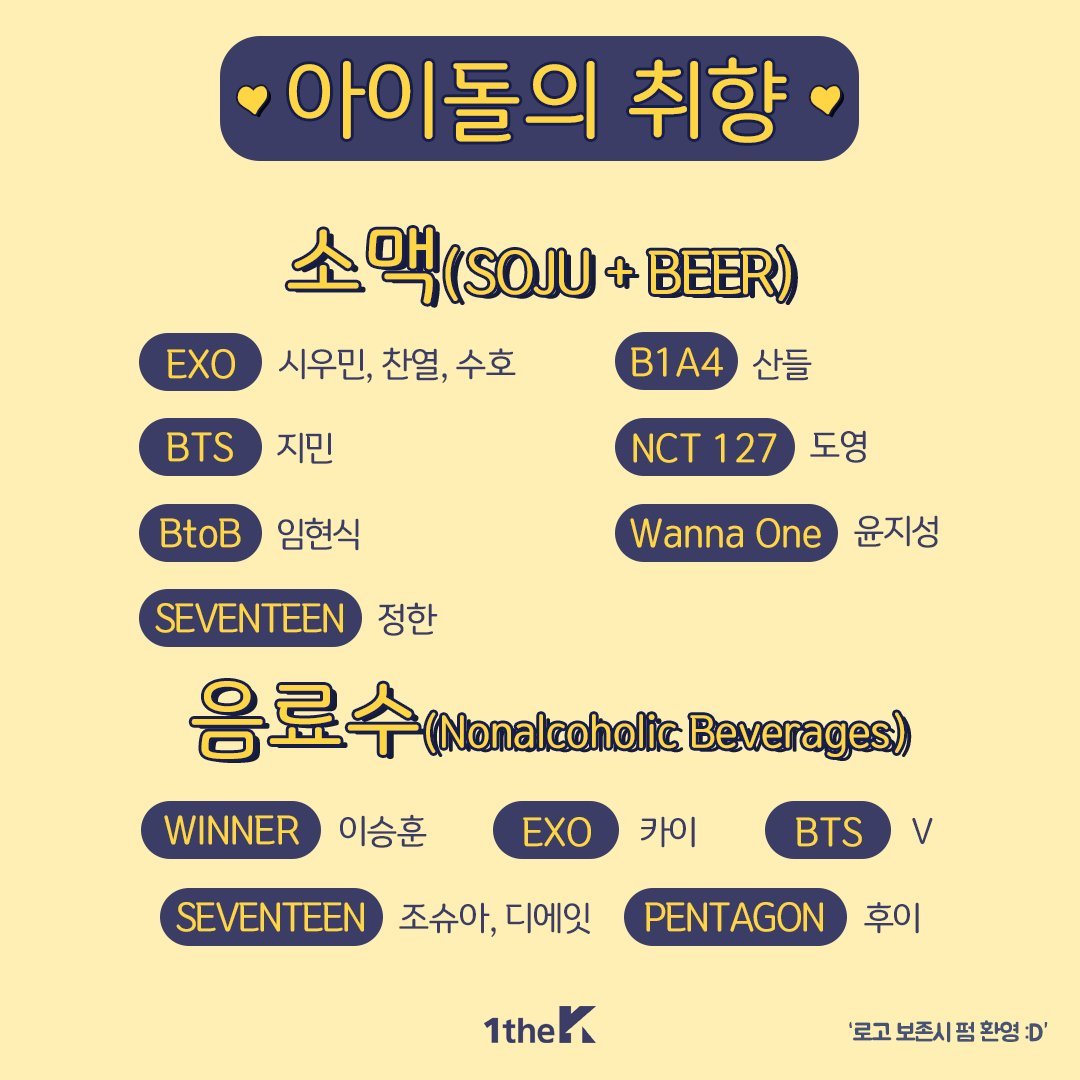 The most popular options were undoubtedly soju and beer, followed by somaek and non-alcoholic beverages.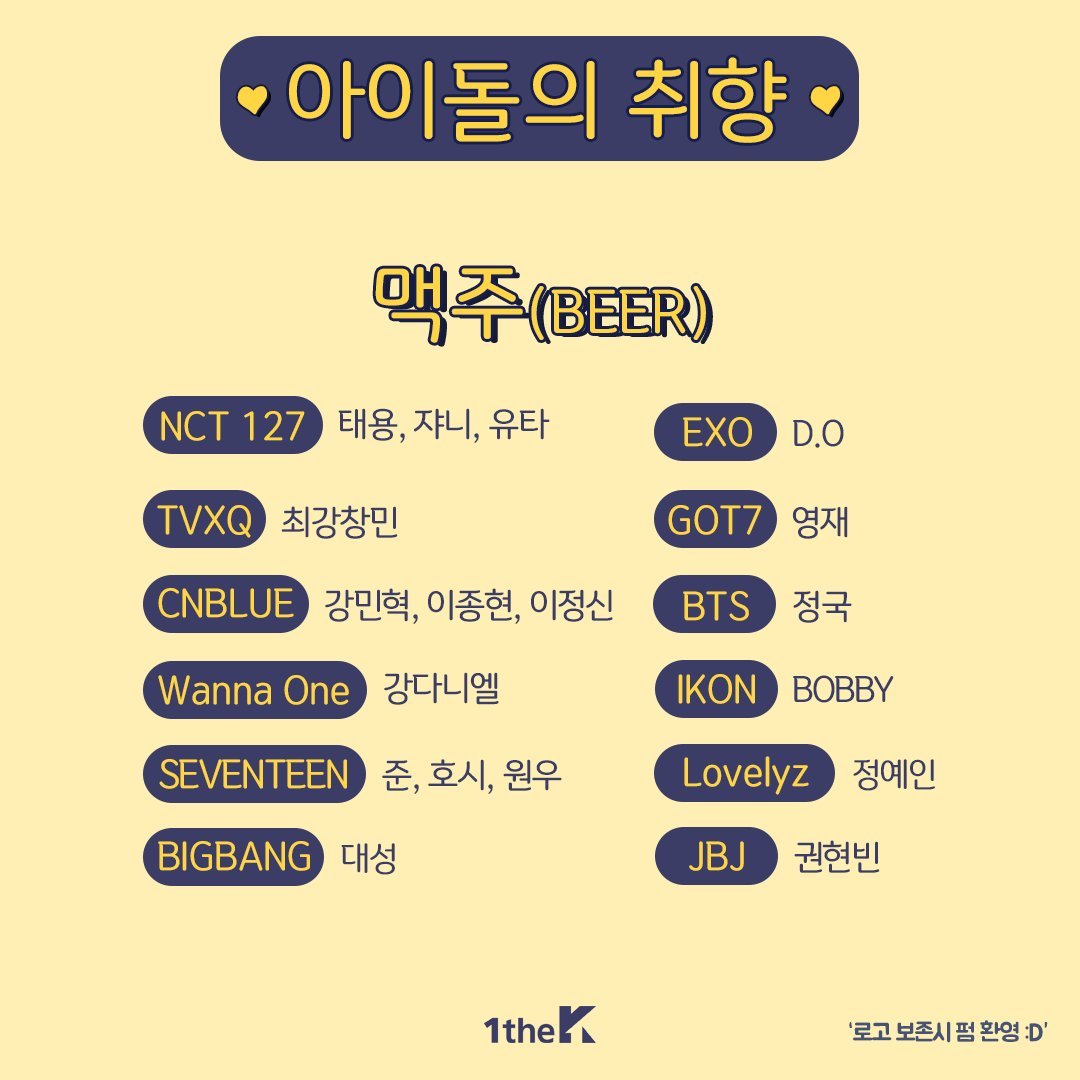 Last in popularity was wine, as only Lovelyz's Jiae and GOT7's Jackson mentioned it was their favorite.
The celebrities who enjoyed soju were TVXQ's Yunho, GOT7's Yugyeom and Jinyoung, and BIGBANG's Seungri, Taeyang, and G-Dragon…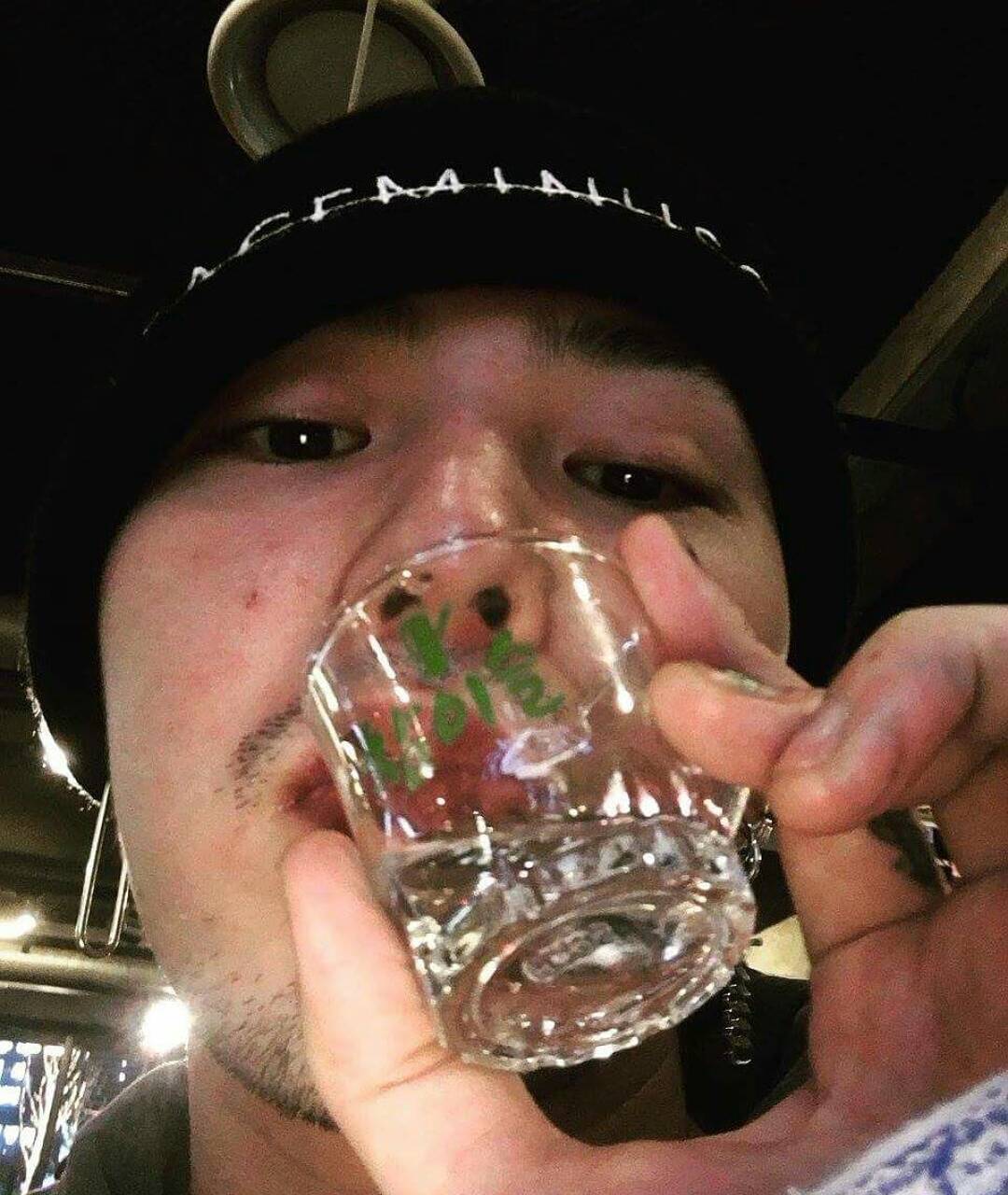 NCT 127's Jaehyun and Taeil, VIXX's Leo and Ravi, CNBLUE's Yonghwa, SEVENTEEN's Woozi, S.Coups, Mingyu, and Dokyeom, and Wanna One's Jaehwan.
Idols who liked beer the most included NCT 127's Taeyong, Johnny, and Yuta, GOT7's Youngjae, and TVXQ's Changmin…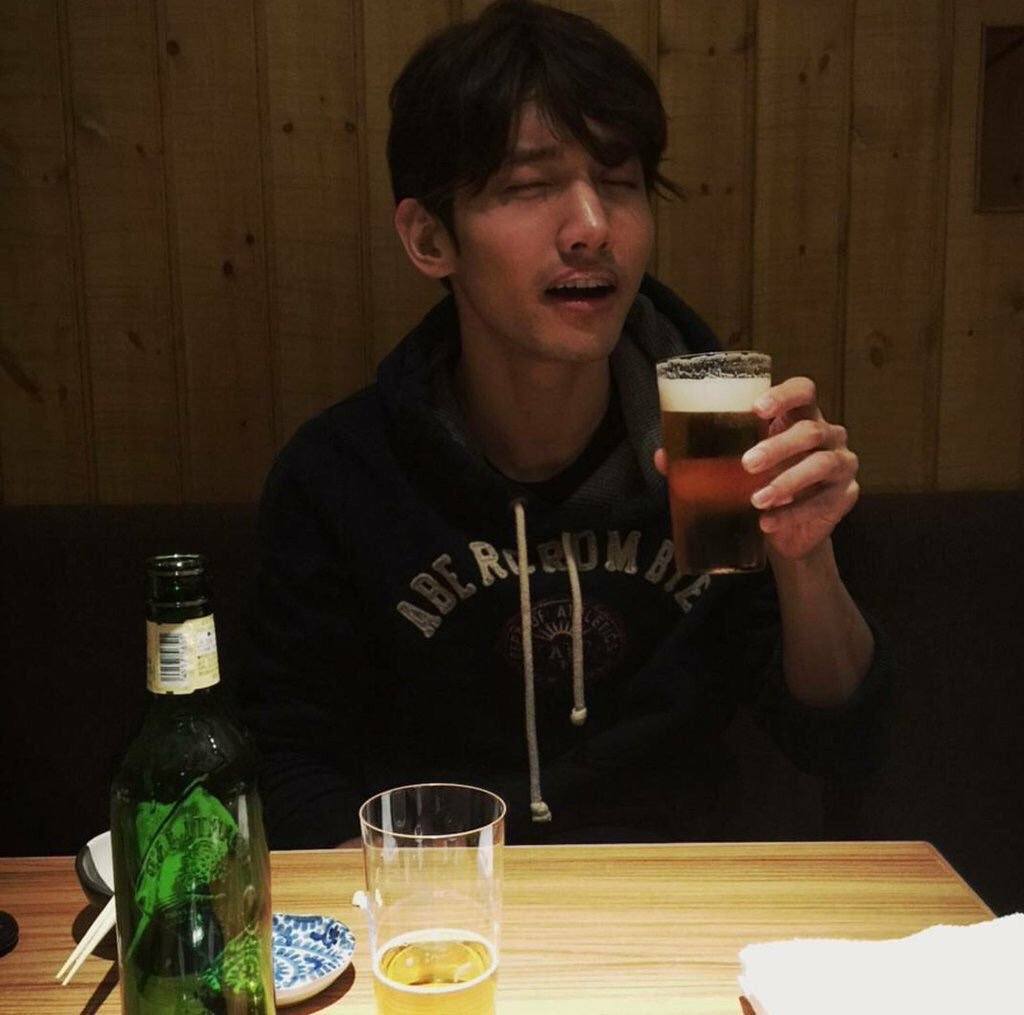 …SEVENTEEN's Jun, Hoshi, and Wonwoo, CNBLUE's Minhyuk, Jonghyun, and Jungshin, and BTS's Jungkook…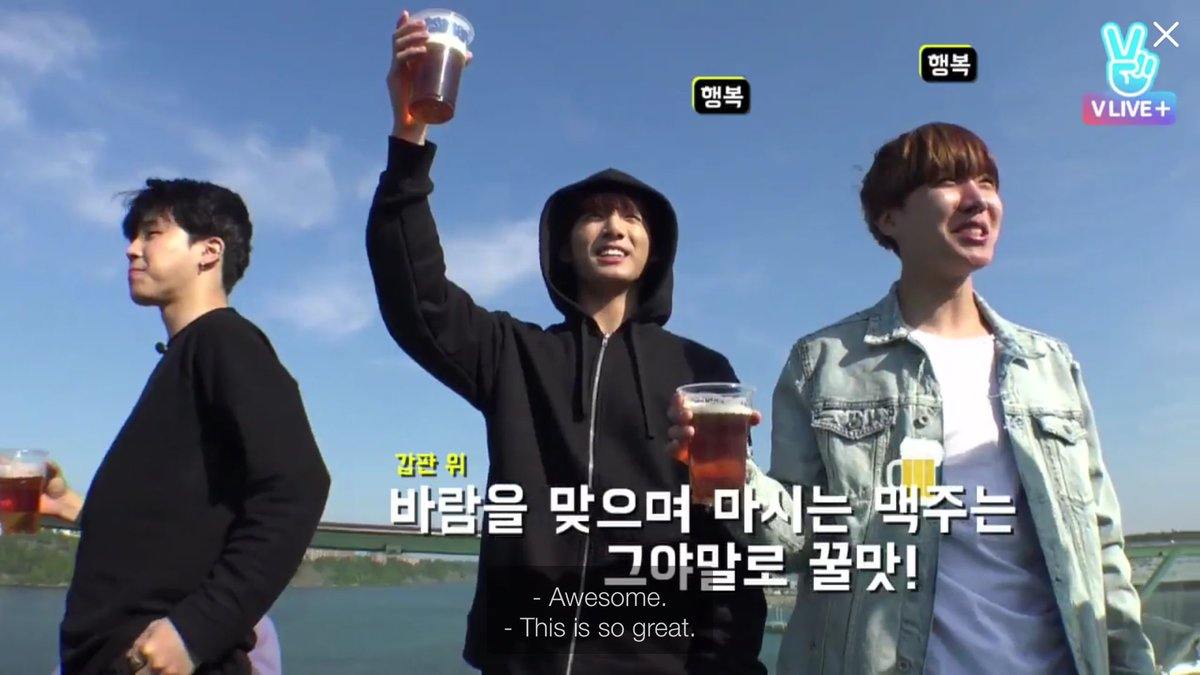 …EXO's D.O, Lovelyz's Yein, JBJ's Hyunbin, iKON's Bobby, BIGBANG's Daesung, and Wanna One's Kang Daniel.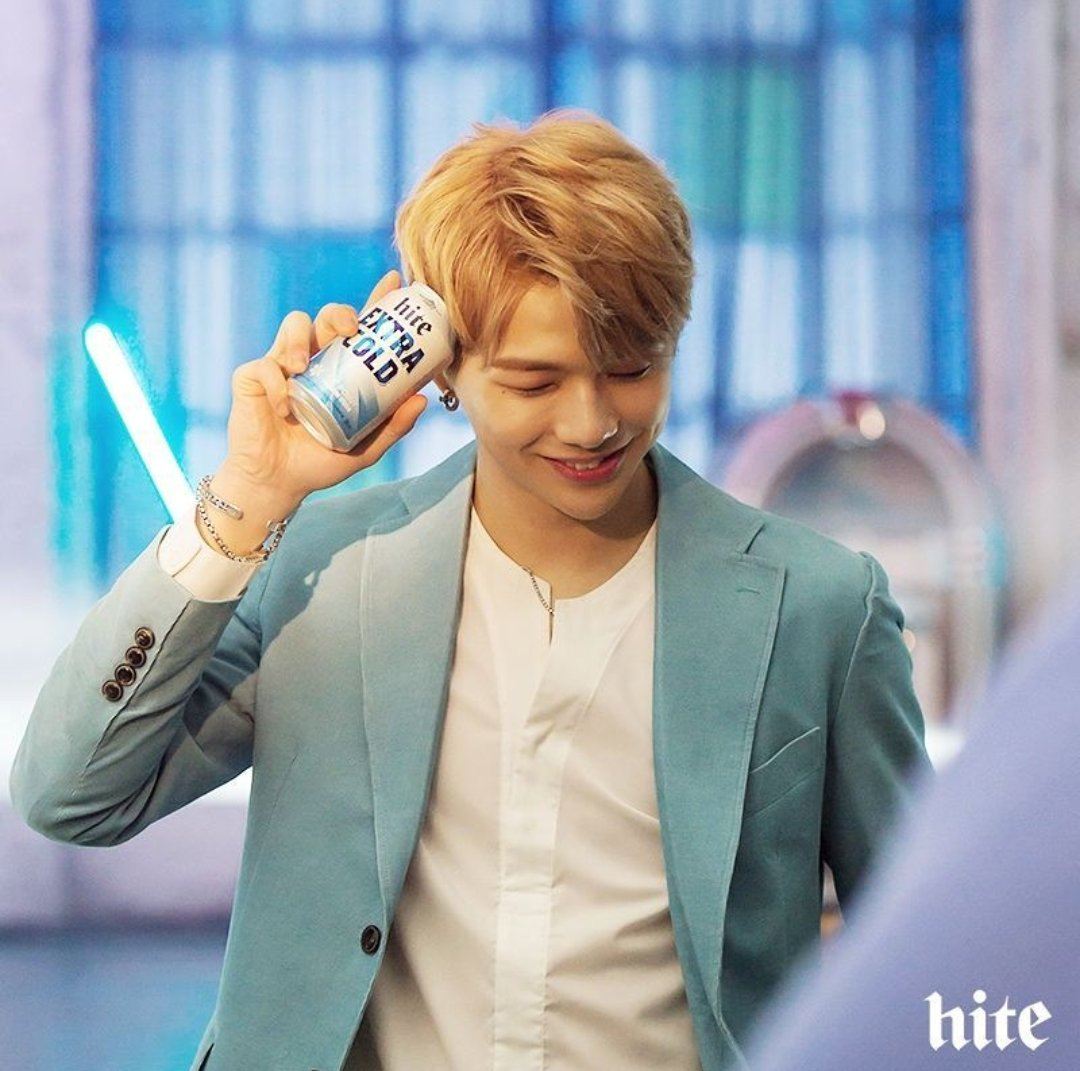 Idols who liked somaek included BTS's Jimin, NCT 127's Doyoung, BTOB's Hyunsik, B1A4's Sandeul…
…Wanna One's Jisung, SEVENTEEN's Jeonghan, and EXO's Chanyeol, Suho, and Xiumin.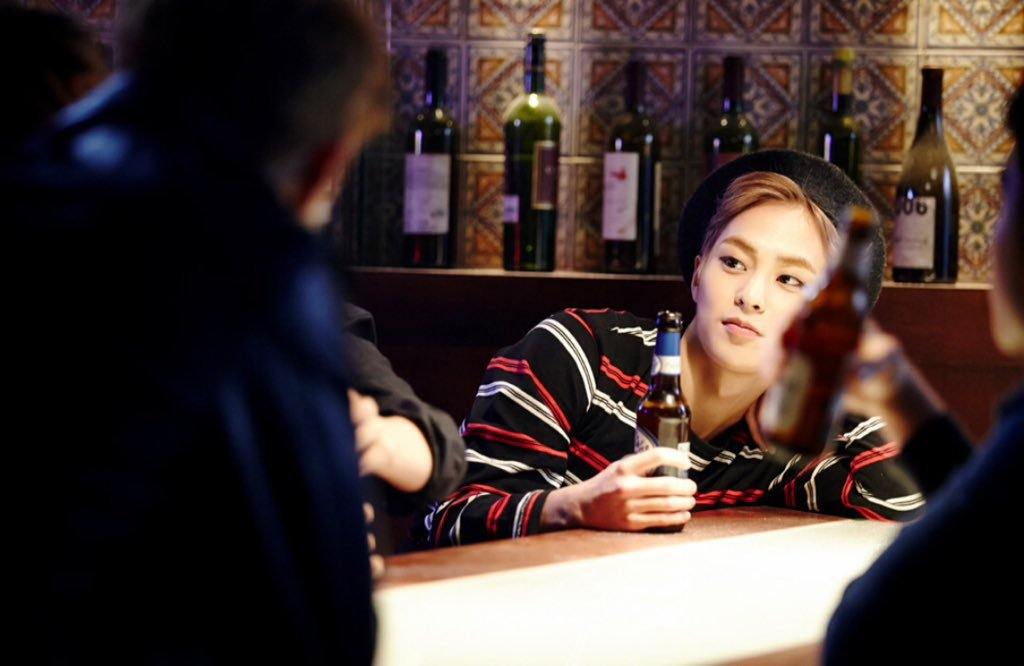 WINNER's Seunghoon, EXO's Kai, SEVENTEEN's Joshua and The 8, PENTAGON's Hui, and BTS's V all chose non-alcoholic drinks.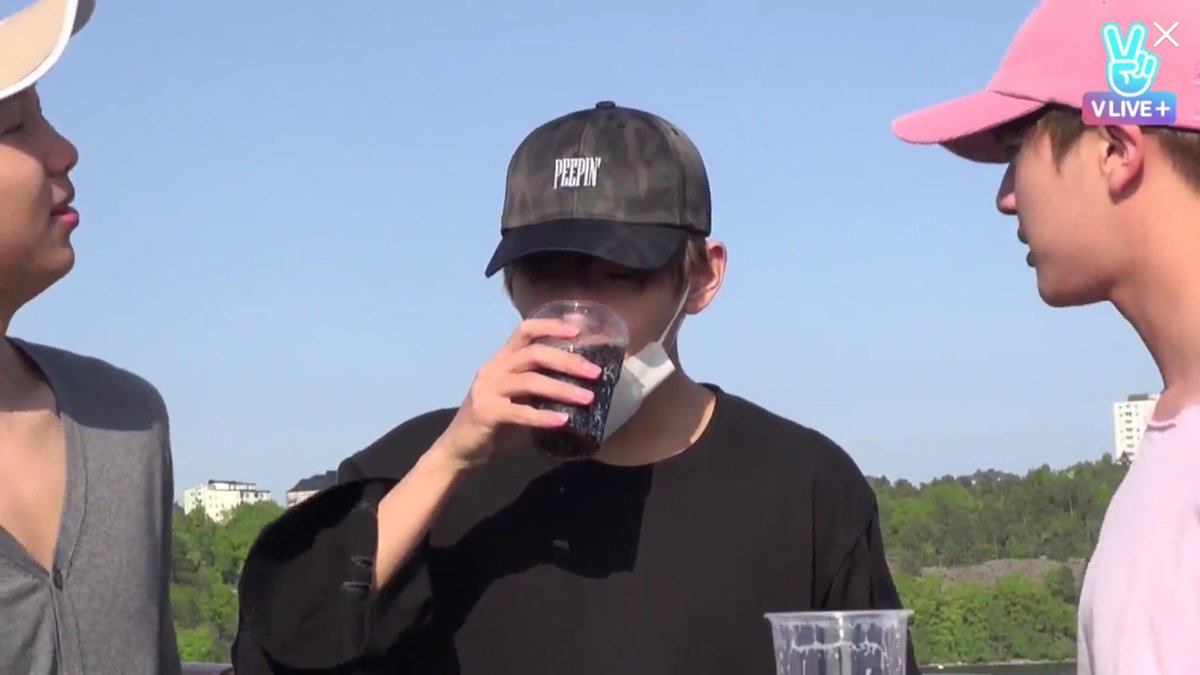 Share This Post