International Fan Gets A Tattoo Of Taeyang To Show His Love
Korean fans have shown their amusement towards an international Taeyang fan who has shown his love in public for the Korean artist.
Posting on his Twitter account, the international fan – identified as Charles – shares a collage of Taeyang and himself that showed off his tattoo, he comments, "My oppa for life." The tattoo reads 'Taeyang Oppa'. Another tweet by the international fan shows off his backside, writing, "For my oppa. Always and forever."
In response, many Korean fans have commented on how cute his love for the popular artist is, leaving posts such as, "My oppa kekekekeke cute," "Kekekekekekekekeke," "This is cute kekekeke," "Lovely boss kekekeke," and more.
Meanwhile, Taeyang is currently busy fulfilling BIGBANG activities as the group celebrate their 10th year anniversary this year with a series of fan meeting throughout China and recently completed the tour in Japan. Additionally, the group is expected to enlist in the military at separate times with member T.O.P rumored to be entering first before the end of 2016. The remaining members of the group will be following individual activities with G-Dragon and Taeyang said to be promoting solo before enlisting in the military themselves making 2016 the final year to see the group perform as a whole until the return of all the members.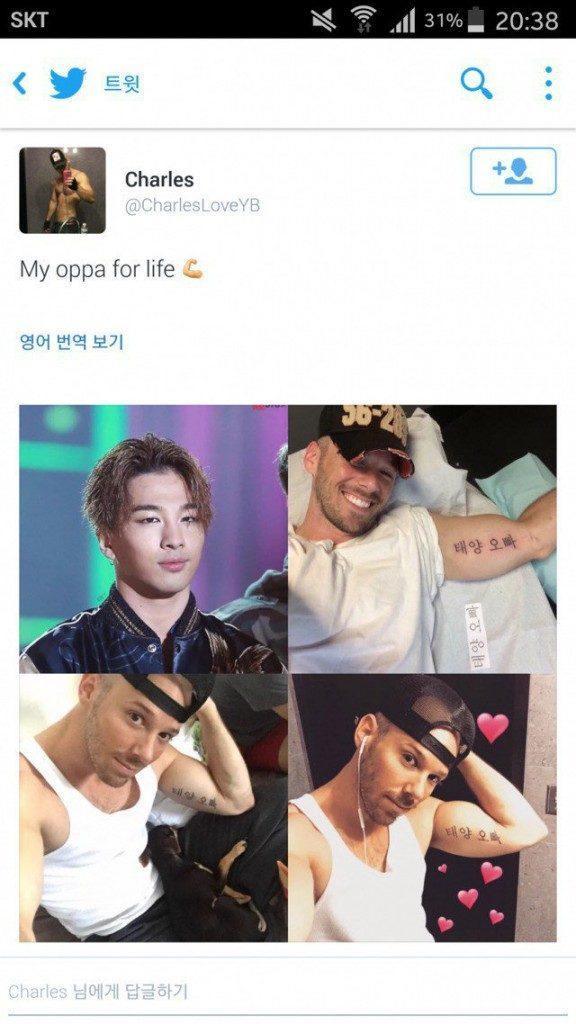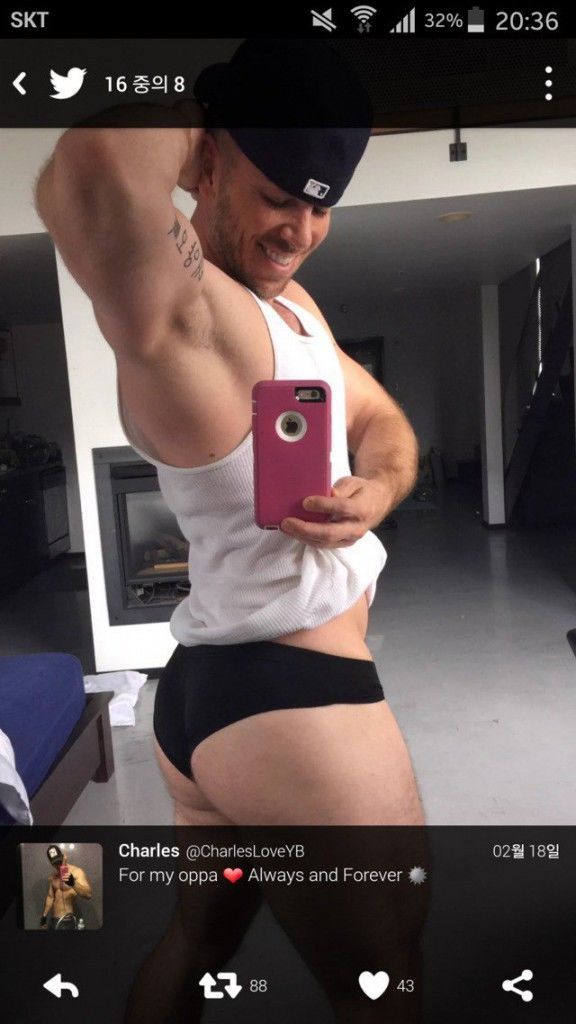 Source: Instiz
Share This Post