I.O.I Yoojung And Doyeon Spotted Doing Something Hysterical at Sister's Wedding
Choi Yoojung and Kim Doyeon were spotted giving a celebratory performance for Doyeon's older sister's wedding.
Doyeon: I am that bride's sister,Kim Doyeon
Yoojung: I am that sister's friend, Choi Yoojung.
???? pic.twitter.com/4kzuE7CB3c

— remeDY #HandsOnMe (@shofuwaaa) June 10, 2017
Doyeon's older sister recently got married, and Yoojung and Doyeon performed PSY's "I Luv It" as a congratulatory performance.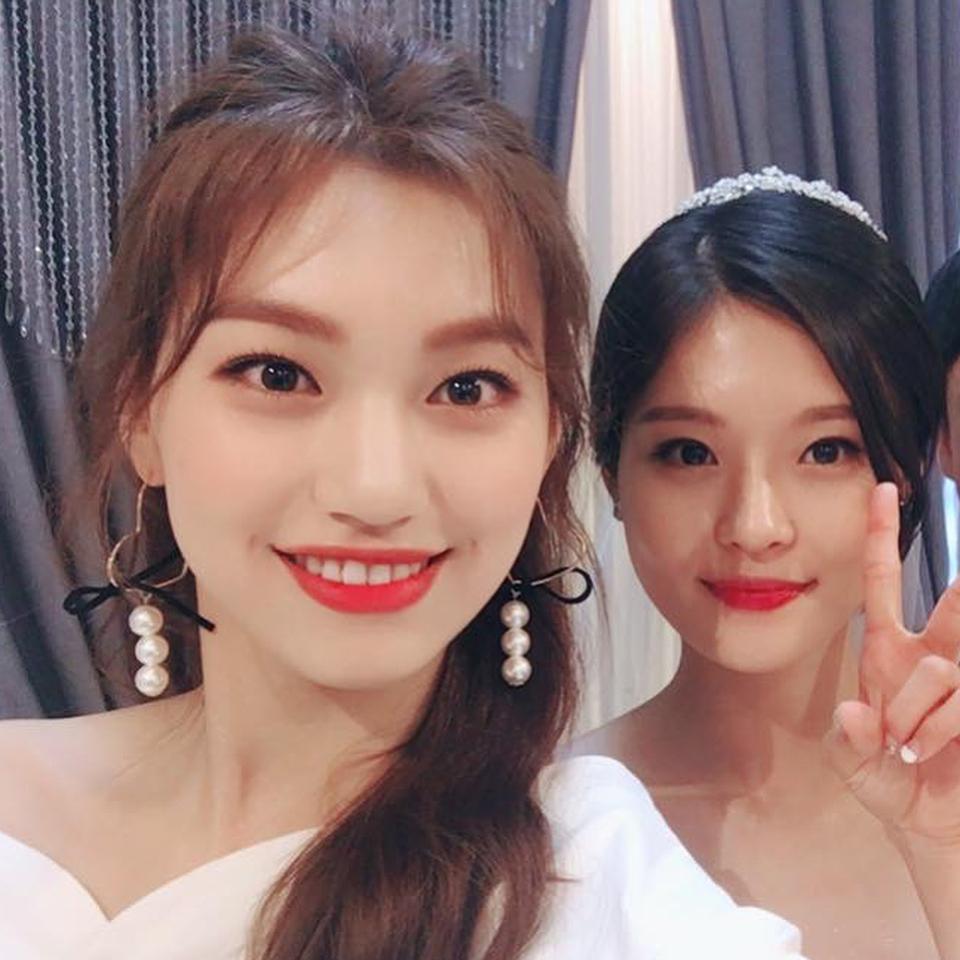 Everyone at the wedding went crazy and cheered loudly for the girls, especially when the bride joined in!
The guests at the wedding truly appreciated the performance as Doyeon and Yoojung went down the aisle to rile them up even more.
Watch their full performance below!
Doyeon and Yoojung dancing PSY I Luv It on Doyeon's sister wedding. Her sister dancing with them too ? #Doyeon #김도연 #Yoojung #최유정 pic.twitter.com/JZEAbEtX0C

— #다시 만나 #아이오아이 (@Just_IOI) June 10, 2017
Share This Post