Irene Spotted Struggling To Keep Her Short Skirt From Lifting Up Completely
Irene seemed to be uncomfortable while performing "Russian Roulette" when her dress kept on riding up.
There were previous instances where Red Velvet's Irene was seen wearing a very short skirt, and now it has happened again at the 31st Golden Disk Awards. For Red Velvet's performance, Irene wore a red mini sweater dress. Naturally, the dress is at a normally short length that is popular among many women.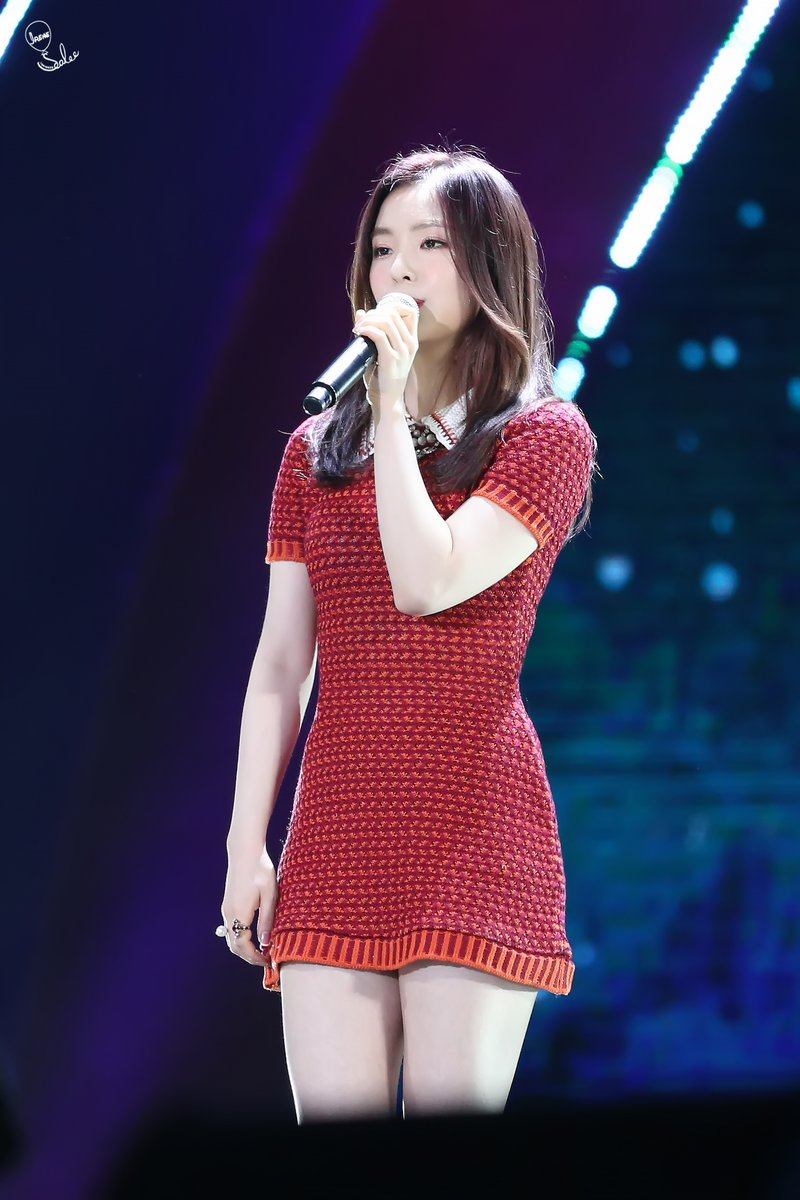 However, the material of the dress seemed to be quite inflexible, causing the dress to ride up a lot whenever you raise your arms. In the choreography for "Russian Roulette," there were many instances where Irene had to raise her hands high in the air. With no choice, Irene felt conscious about her dress going up during the whole performance and tried her best to pull it down at certain times.
Although she was wearing spandex underneath, they were still quite short compared to underskirts and could still be quite revealing.
Irene continued to pull down her dress even after their stage ended.
In addition, some fans even claimed that the stylist failed to take into consideration the fact that Irene's undergarments may shine through such material.
Fans are immensely worried that if her stylists continued to keep on giving her too revealing clothes, she may end up having another traumatizing gif spread around again.
Share This Post