Irene's reaction to her wardrobe malfunction on "Running Man" has fans giggling
Wardrobe malfunctions are a rare occurrence in the K-Pop industry, but they do happen every once in a while and Irene's reaction to her recent accident is making fans giggle. 
The members of Red Velvet finally made their first appearance on an episode of SBS's Running Man. In the beginning of the episode, the cast of Running Man had a mission to lay as long as they could on separate yoga mats while not being able to see the guests of the episode appear. The hit Red Velvet song "Russian Roulette" began to play, and the cast showed their enthusiasm and excitement.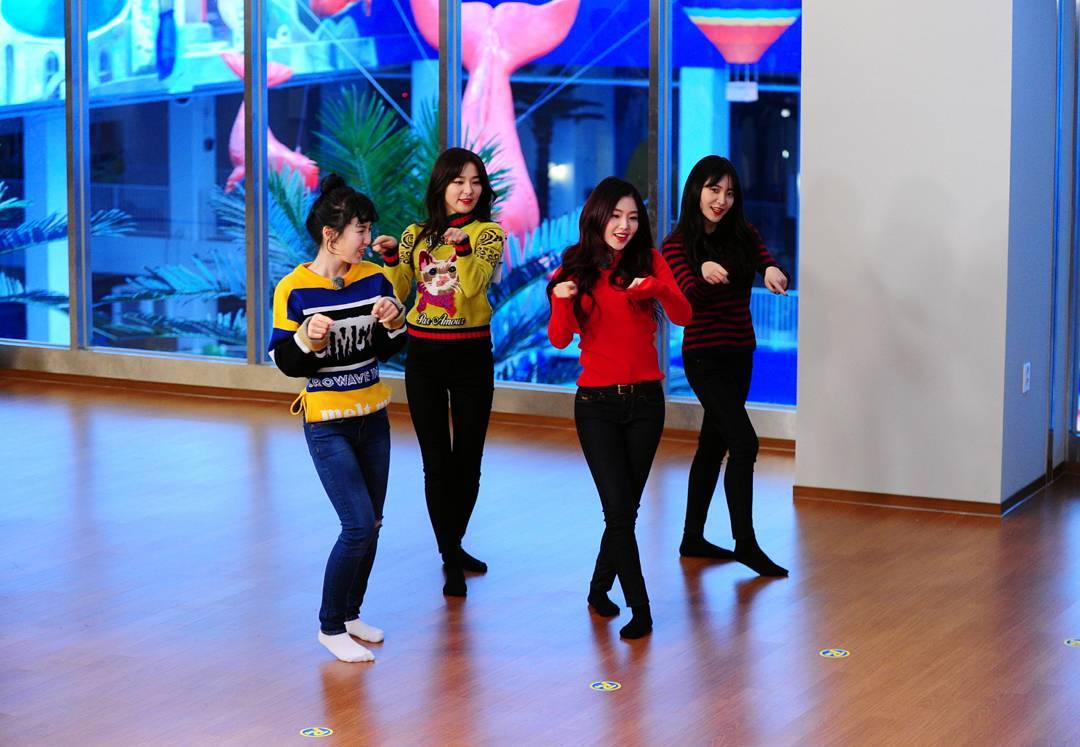 After not being able to hold in his excitement any longer, Yoo Jae Suk stood up and sprinted towards Red Velvet, who were dancing along to their song. Yoo Jae Suk was so excited that he even slipped on his way towards them. After "Russian Roulette" ended, they began to dance to their newest single, "Rookie", which was so alluring that even Lee Kwang Soo gave up and stood up to watch their performance.
While dancing to their songs, however, Irene's long-sleeved shirt with extra long, flared out sleeves got caught on the velcro portion of Yeri's name tag. Irene's shocked expression said it all as she attempted to detach herself from Yeri.
Check out the full video of Red Velvet's entrance here!
Share This Post