IU Donated To Her Old High School's Scholarship Fund
IU is an idol who is beautiful inside and out, and this recent act of selflessness is proof of that.
On February 22, an internet post titled "IU Scholarship" surfaced on an online community. The post depicted a school pamphlet from Dongeok Girls High School that showed a list of scholarships available to the students with one of the scholarships named "Lee Ji Eun (IU) Scholarship." Recipients of the scholarship who are struggling financially will receive five million won (4,421 USD) each for a semester of school or college.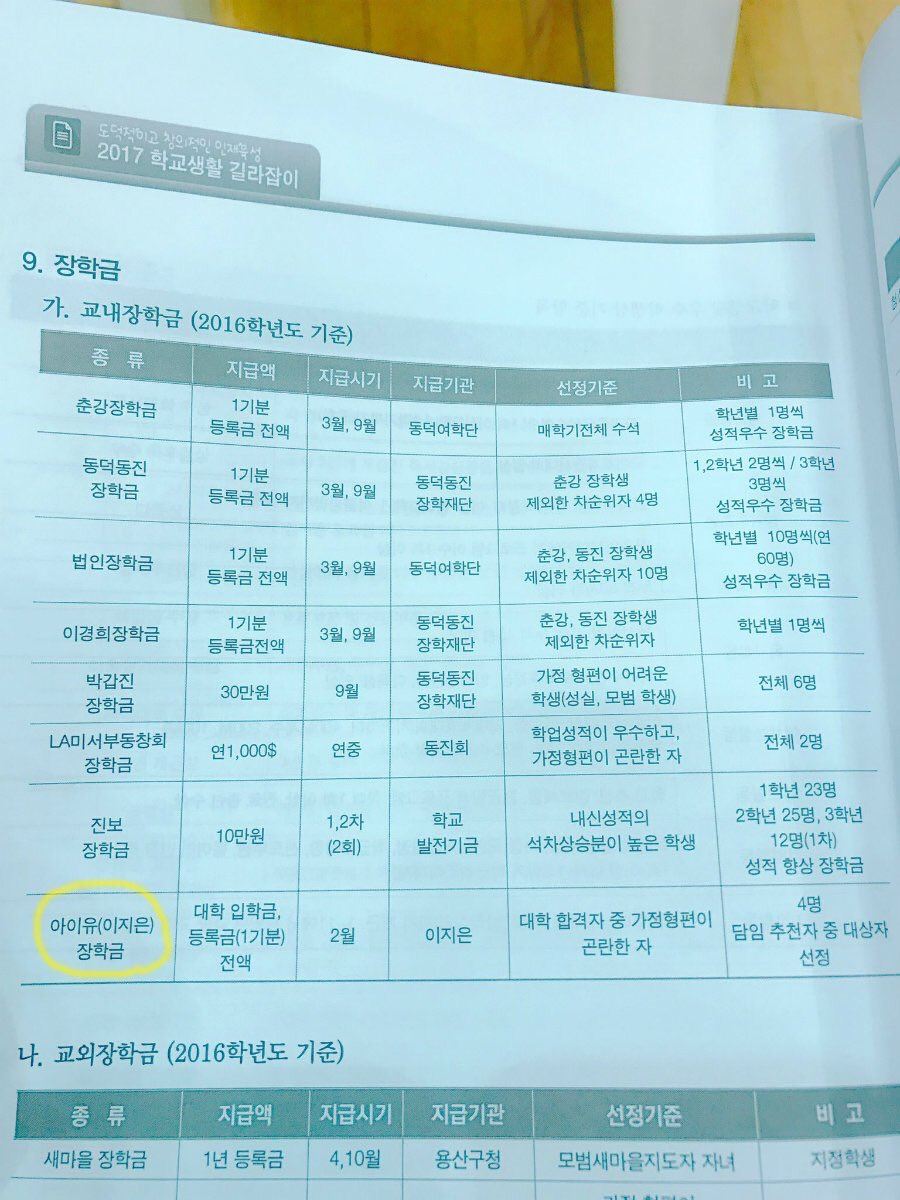 As it turns out, IU is an alumnus of Dongeok Girls High School and graduated in 2012 after an accomplished four years of study. She has been donating money back to her school, providing financial support to students via the scholarship in her name. Many are commending IU for her kind-hearted act and consideration for her juniors.
On a different note, the idol also recently created a personal YouTube account on February 12. Don't forget to check it out!
Source: Nate
Share This Post