IU Reads Kim Soo Hyun A Hand Written Love Letter On Camera
In a look behind the scenes of IU's Ending Scene music video, IU reveals that the letter she appears to be reading to Kim Soo Hyun is actually a real letter.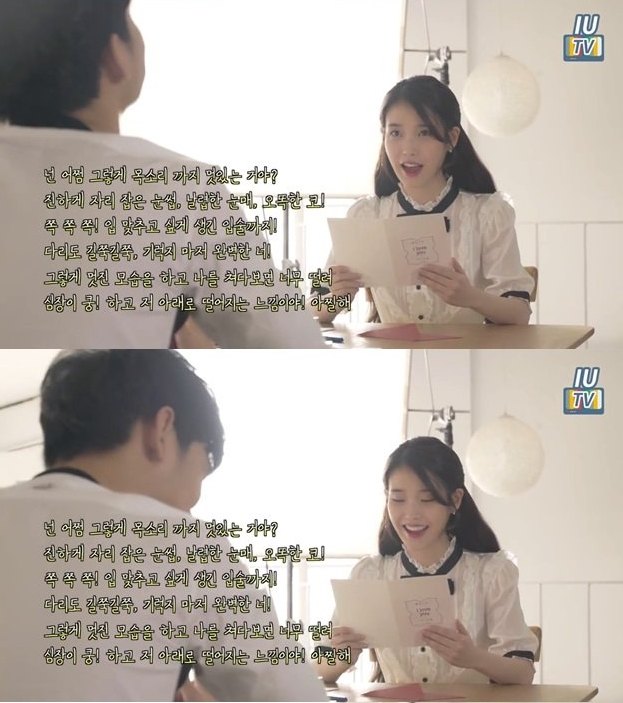 Before the filming of the music video, staff wrote a letter for IU to read aloud while filming the scene. She not only read it to Kim Soo Hyun during the video, she also ran through it with him before filming the scene in order to make him feel more comfortable.
How is even your voice so perfect? Your thick eyebrows, sharp eyes and pointed nose!
I just want to kiss that perfect lip of yours again and again!
Even your body is perfect with those long legs of yours.
It makes me  tremble when you look at me looking so good.
My heart drops with a loud thump! It's thrilling!

– IU's love letter in Ending Scene
Kim Soo Hyun was understandably surprised that the prop actually contained a real letter addressed to him, but couldn't help but be pleased with and humbled by its contents. In the letter, IU compliments Kim Soo Hyun by calling him cute, handsome, gentle, and perfect.
Source: Dispatch
Share This Post