Jang Moon Bok Is Winning Over Fans For This One Move In His Latest Performance
Produce 101 contestant Jang Moon Bok, who is currently ranked among the show's top 11, is turning heads yet again for his latest stage performance.

For the first challenge of the hit music contest survival show, Produce 101, the contestants were placed into groups (chosen by contest leaders) and were to perform a hit song by popular a boy group of their choice. Jang Moon Bok was in a group that performed EXO's "Call Me Baby" and they surprised viewers with their fresh rendition of the popular song.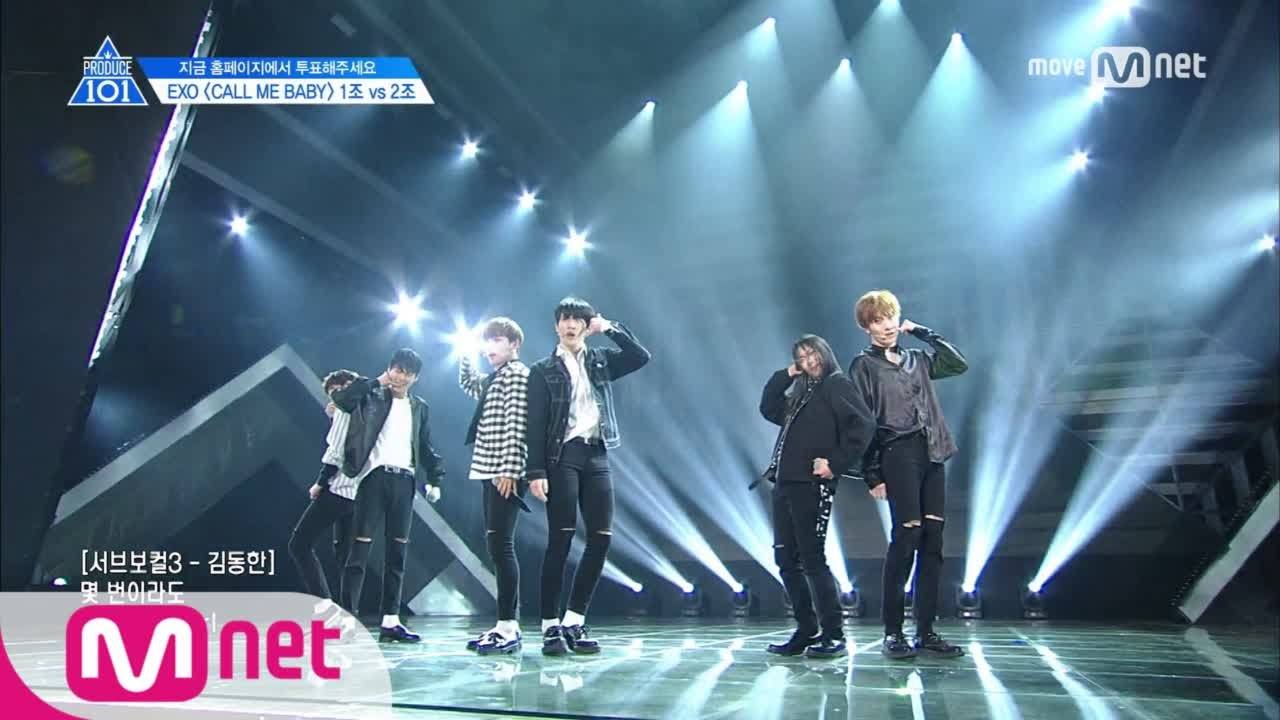 Many people believed that he would drag his group down, due to his lack of dance experience and F-grade ranking, but Jang Moon Bok proved his haters wrong by dancing through the entire song without making any mistakes.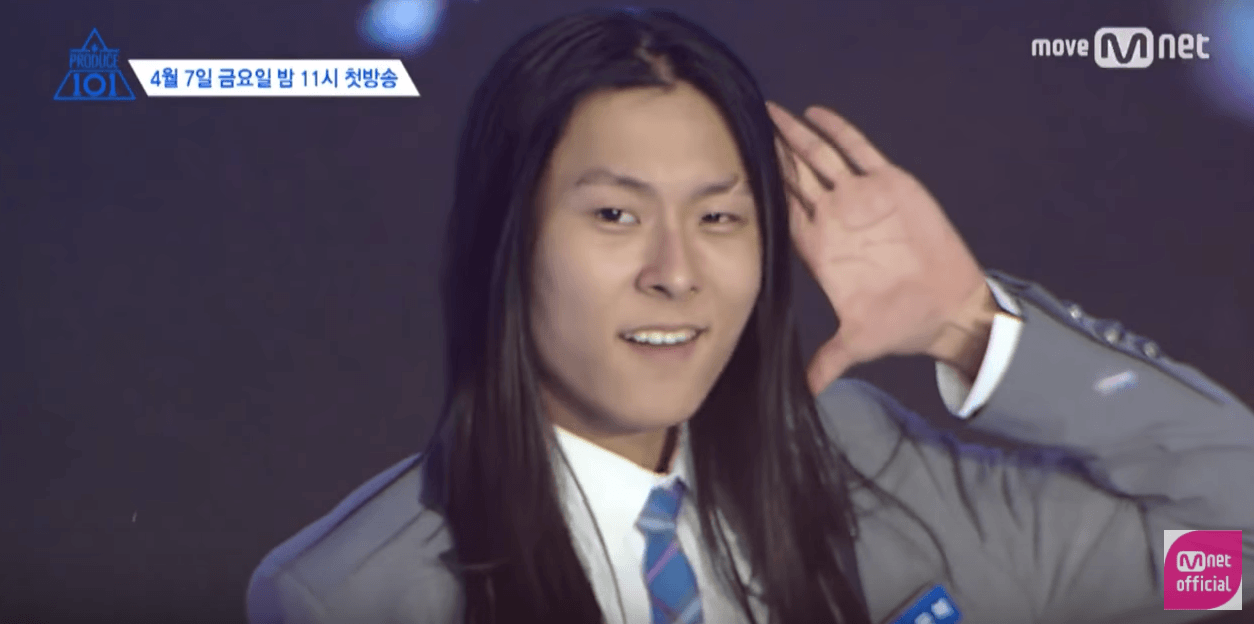 In addition to pulling through the performance of the difficult song, when the rap break of the song came by and it was his turn to rap, he did something special that made the entire crowd, and even the judges laugh. He was piggy-backed by his teammate Seong Hyun Woo while they made their entrance center stage for their part in the song.
Moon Bok's quirky choreography and unique character have led non-fans to understand why he has been garnering so much attention recently. Since Moon Bok's stage performance
Check out the full performance of "Call Me Baby" by Jang Moon Bok's team:
Bonus:
Since Moon Bok's stage performance, some fans couldn't help but circulate a similarity they noticed between his performance and the Toguro brothers from Yu Yu Hakusho, a popular Japanese anime series.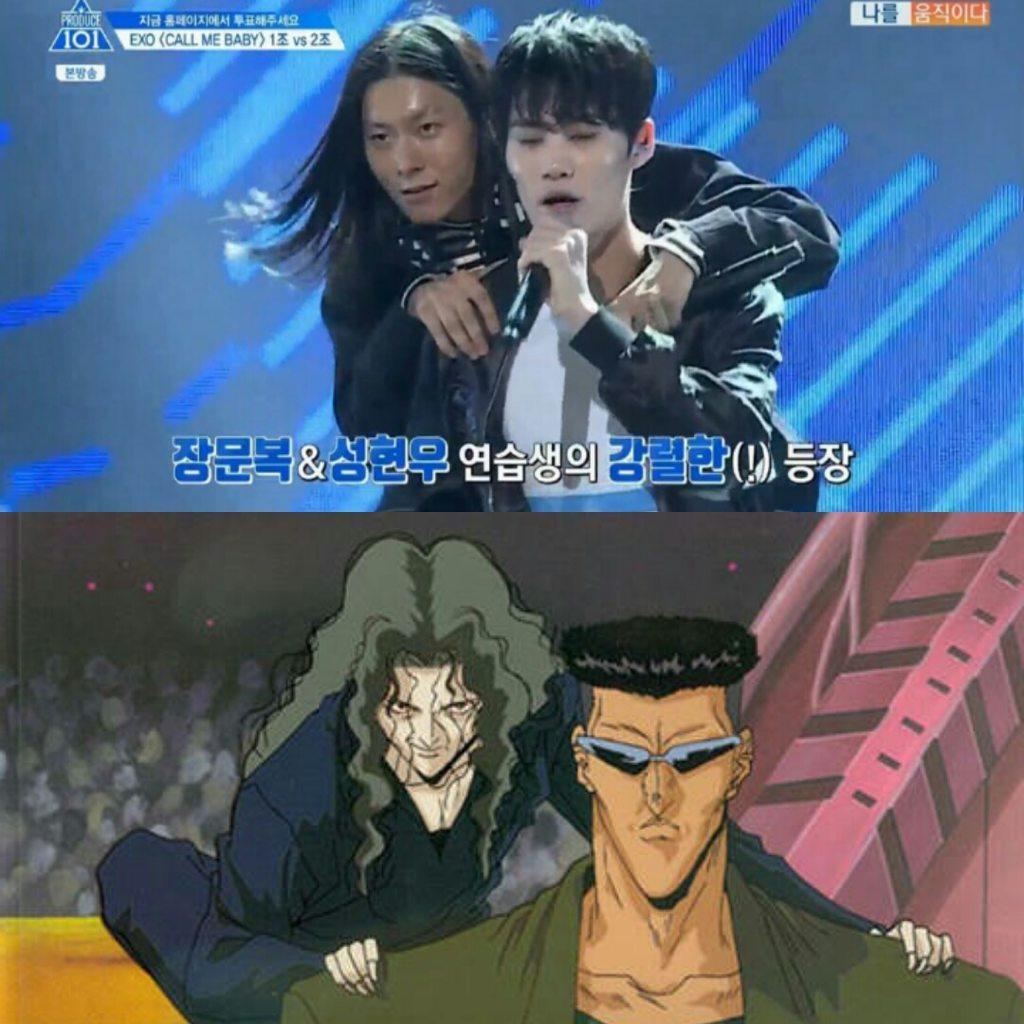 Share This Post