JBJ's Kwon Hyunbin Used To Be A World-Class Athlete
Imagine a match between him and GOT7's Jackson!
Kwon Hyunbin fought his way to 22nd place on Produce 101 Season 2 and a spot in project group JBJ, but this isn't his first round of competition. He was also a top athlete during junior high school.
It turns out that Kwon Hyunbin was a very talented fencer, and represented both his school and Korea as a youth representative in national and international fencing tournaments.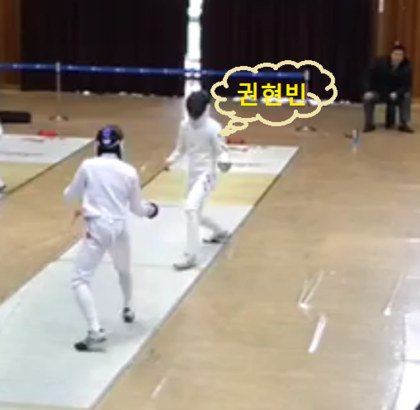 He had to give up his dreams as an athlete, however, after sustaining injuries in his thigh muscles. This led him to return to a general high school afterward, where Kwon Hyunbin became a school council member for two years.
He hasn't completely abandoned his sporting past though and remains close to some of Korea's fencing elite. When it was announced that Kwon Hyunbin would be joining Produce 101, Park Sang Yeon, an Olympic gold medalist fencer, showed his support.
"An always friendly younger brother is going on Produce 101. Ever since he was young, he has been someone who works hard towards his dreams and now the opportunity has come. I really hope that friends like him do well. His name is Kwon Hyun Bin, please give him lots of support~!!" — Park Sang Yeon
Share This Post