Jungkook tells Rap Monster to pause concert because of fans' aggressive behaviour
A video clip resurfaced after it showed the members of BTS responding calmly after a tense moment with their fans. 
Recently, a video of BTS responding calmly to their fans resurfaced. The clip was from their concert at the Prudential Center in Newark, United States last March 24th. With 24,000 fans present at the event, the members started to worry after fans in the front row started arguing and pushing.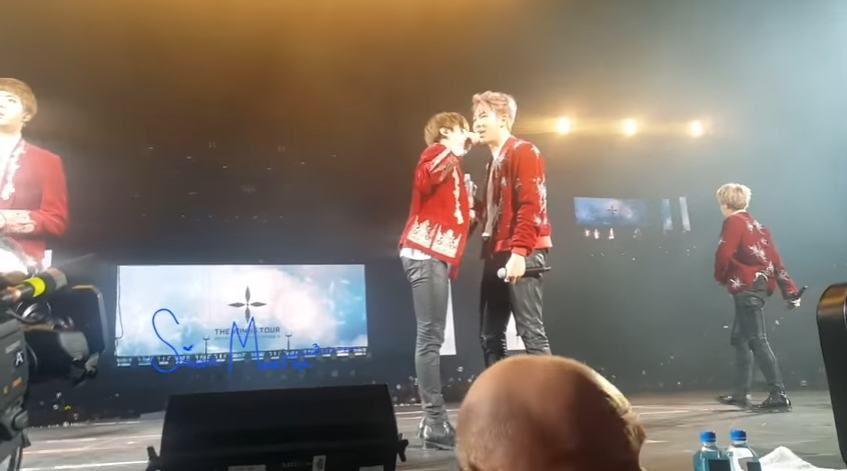 An account from the fan who uploaded the video revealed that most of the fans in the front row were almost crushed into the barricade because of the pushing. She tried to catch the attention of the members and hoped to address the incident with the rest of the audience.
Member Jungkook, in particular, saw the situation and appeared worried that their fans would eventually end up hurting each other. He spoke to Rap Monster who briefly stopped the concert to address the importance of their safety and asked fans to stop pushing.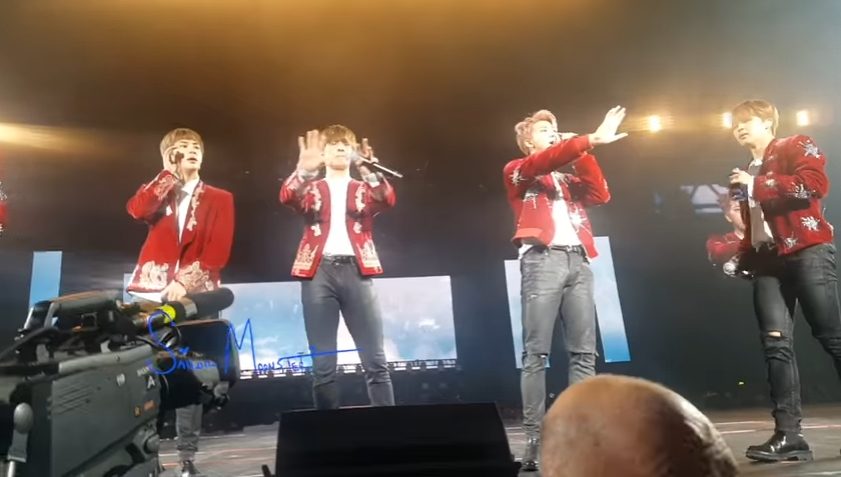 BTS was recently in the United States as part of their Wings Concert Tour. The tour ended in Anaheim, California last April 1st and 2nd.
Catch the full incident in the video below.
Source: Dispatch
Share This Post