Jungyeon Started Crying After TWICE's Concert In Thailand
TWICE's Jungyeon cried at their Thailand concert, as she couldn't hide her shock from their concert turn out.
On April 8, TWICE held their official concert in Bangkok, Thailand, and over 4,000 people came to support and cheer on for the group. TWICE performed all of their hits, including "TT", "Cheer Up", and "Knock Knock" as the crowd chanted the lyrics and their names throughout the whole concert.
At the end of their concert, all the members of TWICE individually said their goodbyes to their fans, and when it was Jungyeon's turn, she couldn't help but shed tears at how incredible the concert's turn out was.
At first, she tried hard not to cry as fans chanted "Don't cry!" in Korean, but her tears kept coming as she tried to finish her ending statement with a quavering voice.
https://www.youtube.com/watch?v=bU_-XU011oY
"I had a lot of worries. How would I communicate with them when our language is different? But I learned that we can feel like we're one, just from your mutual support for us. We will try even harder. Thank you."

— TWICE's Jungyeon
Furthermore, Jihyo had joined them on stage, even though she had a painful knee condition that stopped her from participating in any further promotional activities. Fortunately, she performed while seated so as to prevent any pressure on her knees.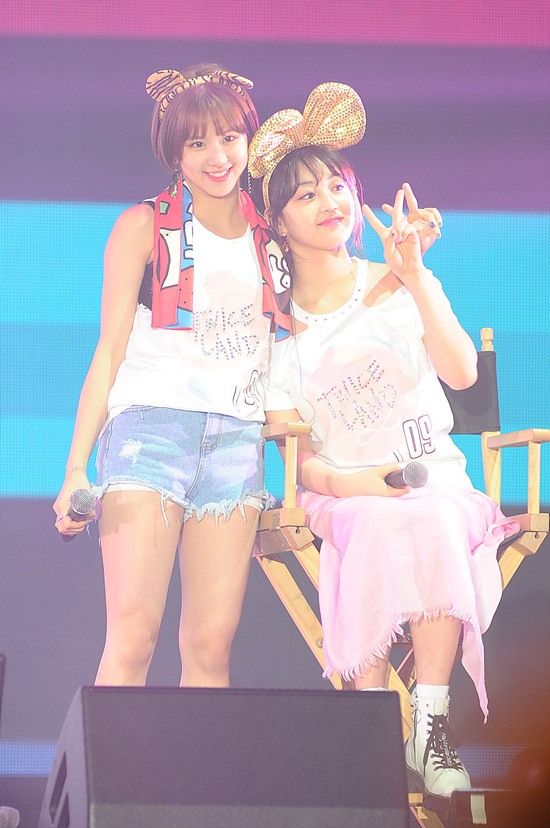 Source: Dispatch
Share This Post