JWalkerz: A brief history about Jay Park's fan club name
On November 5th, Jay Park shared a photo from an intimate event with his fans and posted it with a caption, "#EverythingYouWanted #Jwalk #Jrun #Jfly."
The post received a number of likes and comments, however, some of his fans found it insensitive, because of a misunderstanding around the true meaning behind his hashtags.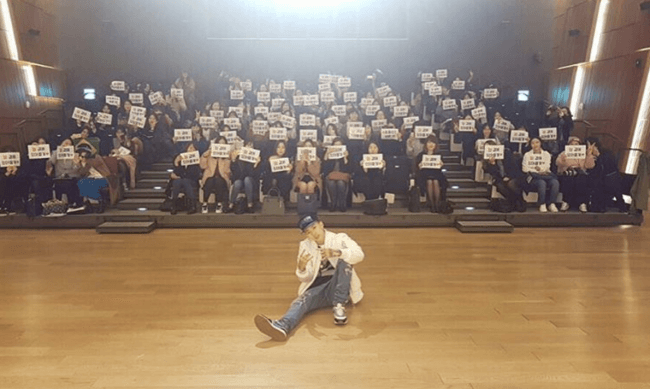 A statement was released, educating people once more as to how Jay Park got his fan club name.
The history of his motto dates back to the time when he was on hiatus following his departure from 2PM back in 2009. The tags "#JWalk, #JRun, and #JFly," literally means that Jay Park will walk, run and fly with his fans together. It was one of the taglines used when he was just restarting as a solo artist. It was also one of the inspiration for his fan club name, JayWalkers (JWalkerz).
Although it was a common name and tagline, fellow commenters joked that the tag had something to do with jaywalking (a pedestrian crossing the road without any regard to traffic regulations) and his fans were offended. Since the statement was posted, the fansite received a number of replies who hoped that the explanation can clear up the misunderstanding amongst fellow fans.
Jay Park briefly left the Korean music industry back in 2009. It was the height of his Myspace scandal when he announced his departure from 2PM and decided to return to the United States. In the brief period of his hiatus, however, fans remained active in supporting and pursuing his return. Jay Park broke his silence in 2010 when he released his first cover video of "Nothin' on You" which went viral.
Between the release of that viral video and his return to South Korea to sign an exclusive contract as a solo artist, his fans held on to that statement as a sign of their support and reminder of that struggle.
[INFO] JWalkerz History #Jwalk #Jrun #Jfly pic.twitter.com/y5k0R2Dfep

— JAY PARK NETWORK (@jayparknetwork) November 5, 2016
Share This Post