JYP Entertainment Strengthen Their Rules For Fansign Events Following Recent Incident
JYP Entertainment recently announced changes in their policies regarding fansigns, adding stricter rules that fans need to follow. 
In the past, the company was relatively liberal with what fans were allowed to bring during fansign events, which allowed gifts such as snacks, wearable accessories, and stuffed animals.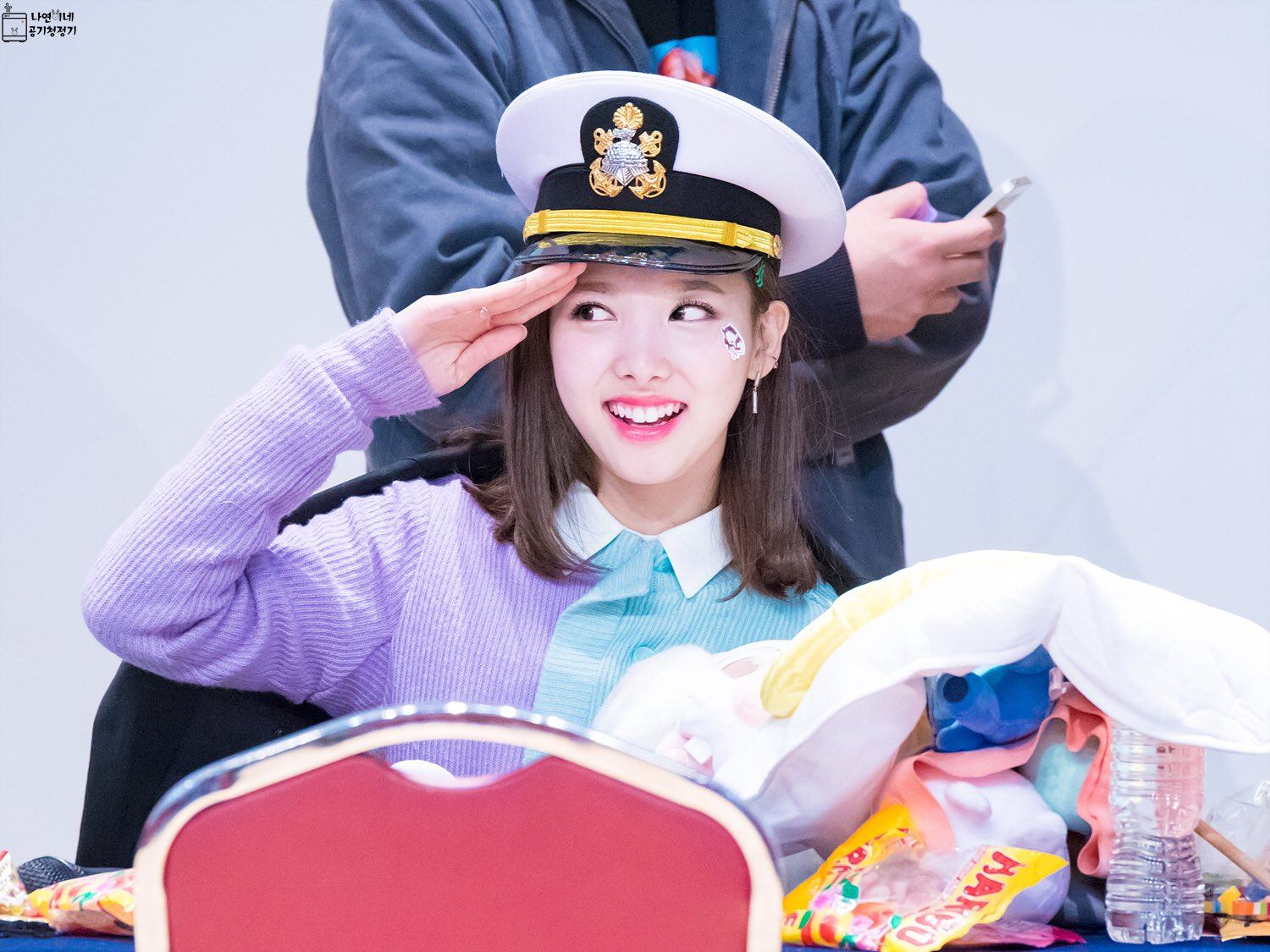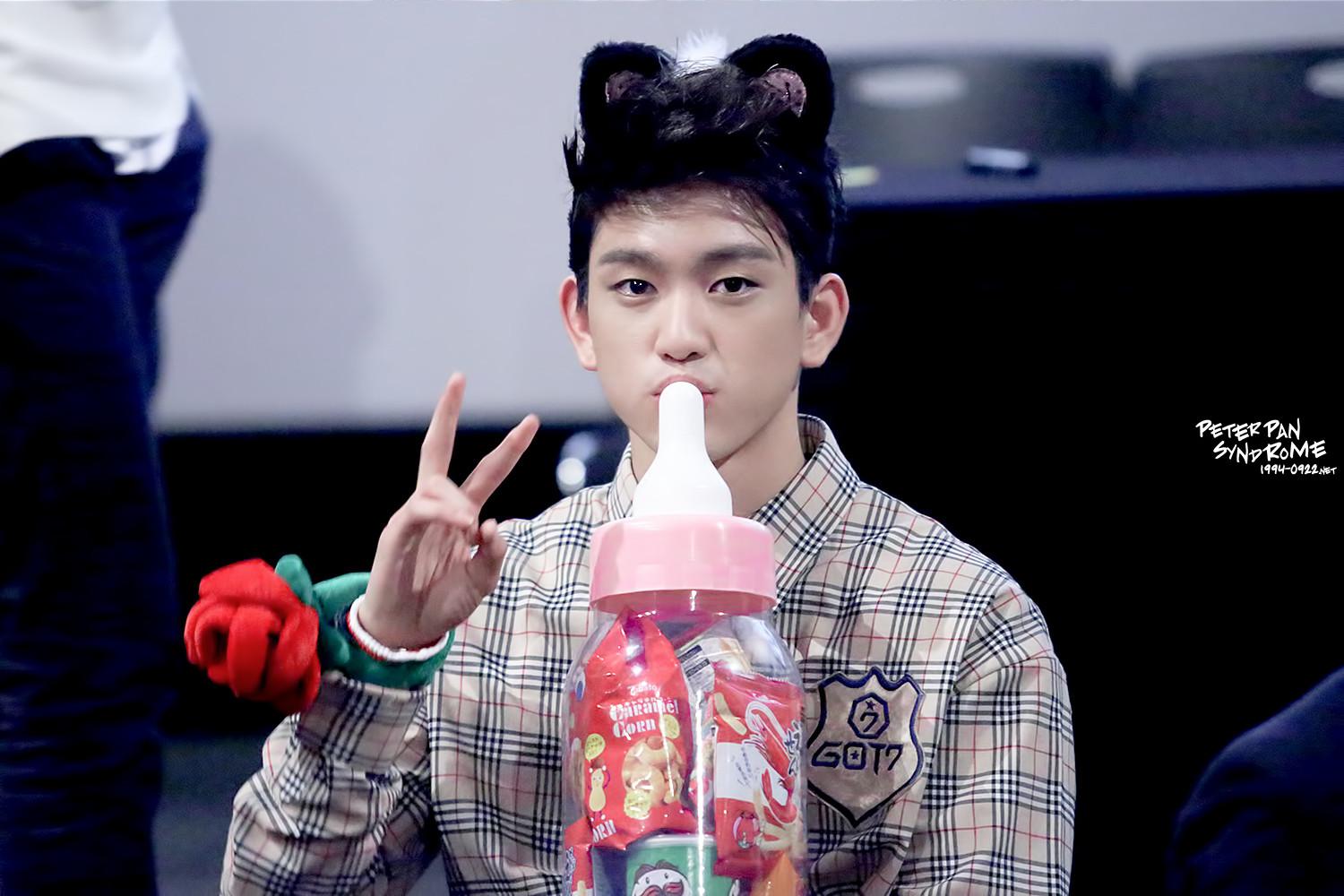 However, the company recently made an announcement through their artists fan cafe website, notifying fans that stricter rules will now be enforced for the safety of the artists. There have been theories that the rules were added in light of a recent controversy that occurred during rookie girl group TWICE's recent fansign event.
Read a translation of the letter, which has been posted in the "Notice" section of JYP Entertainment artists (such as miss A, GOT7, and TWICE):
Hello this is JYPE.
This is an official notice with regards to our artists' album fansigning event.
From today on at album fansigning events,
1) You can only receive autographs on albums.
2) Due to safety concerns of artists, we plan to have staff members check your possessions before approaching the artists on stage. If there are items that could pose threat to the artist or items containing unidentifiable symbols they will not be allowed to bring such items on stage. This will also be in effect in all types of events including when fans come in contact with artists during travels. No items without prior checking will be allowed to reach the artists.
We are enforcing these rules to prevent any accidents to prioritize our artists' safety so we would ask for fans' understanding in this.
Thank you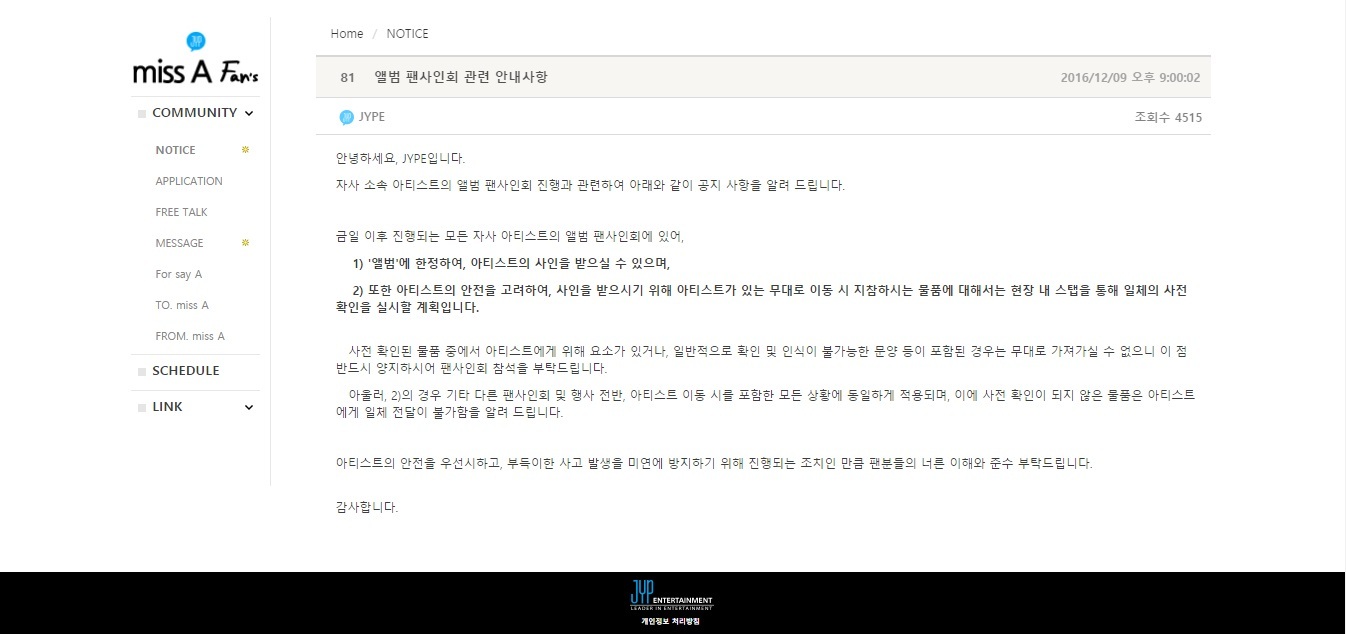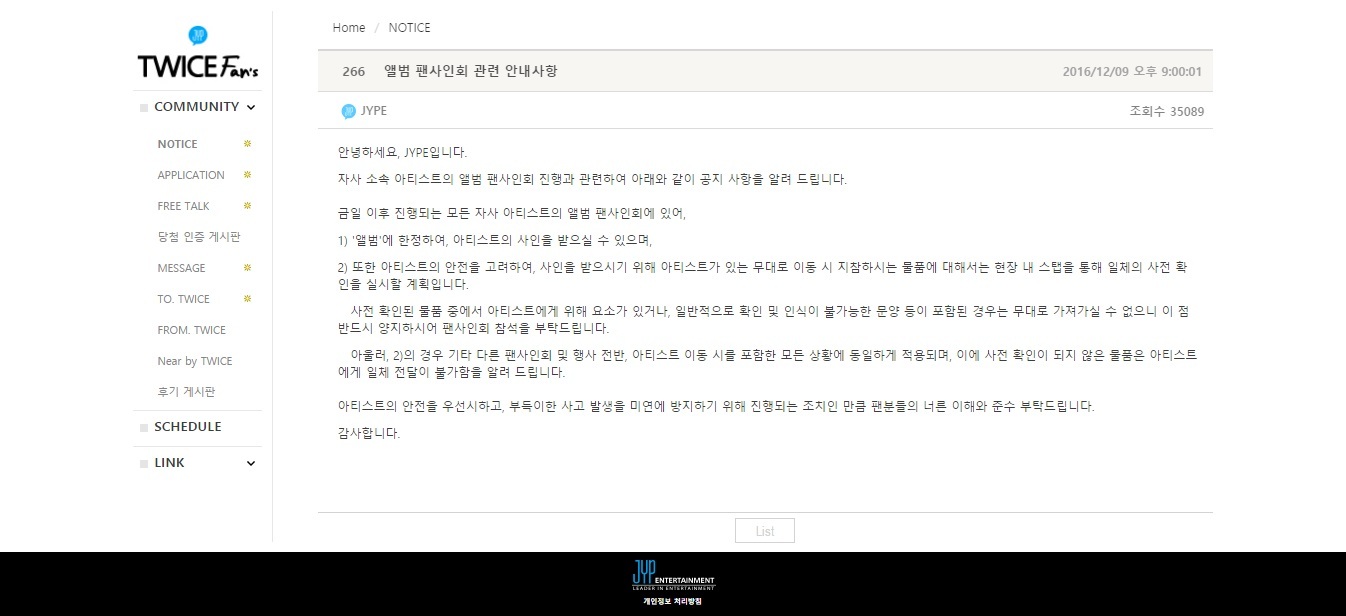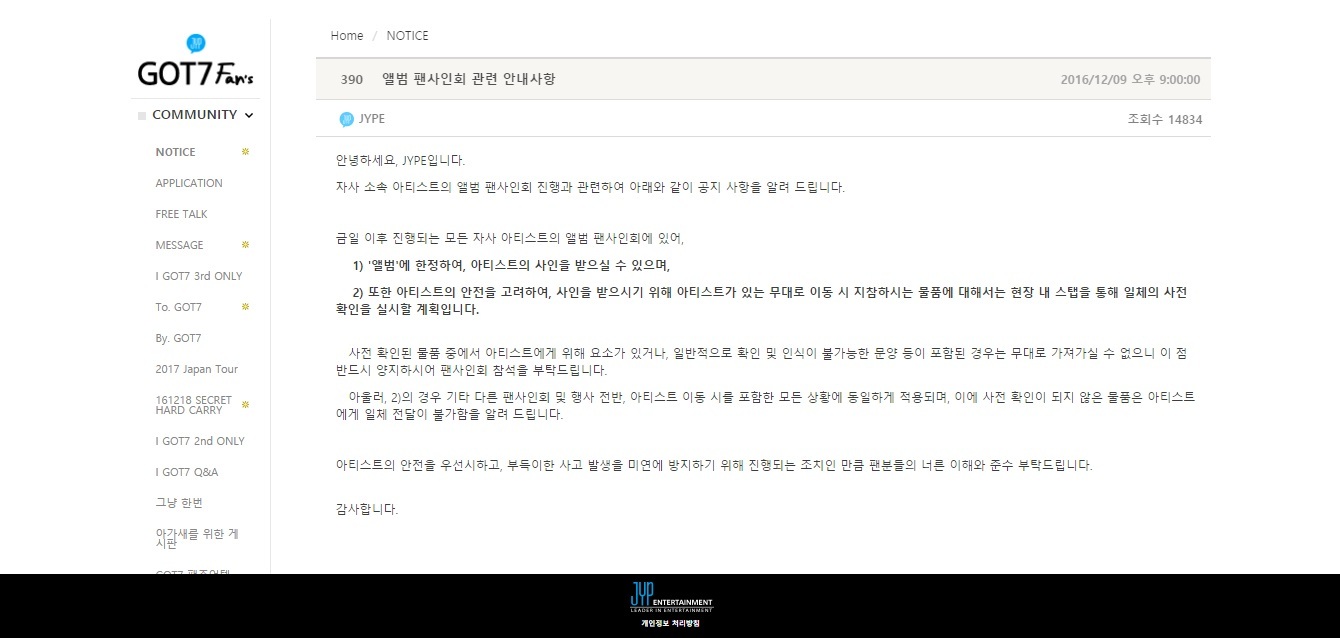 Although the policy might restrict what fans are able to bring to their favorite idols, many have expressed their respect toward the company for taking steps to protect their artists.
JYP Entertainment received similar praise from fans when they implemented stricter blacklist rules for their artists earlier in the year.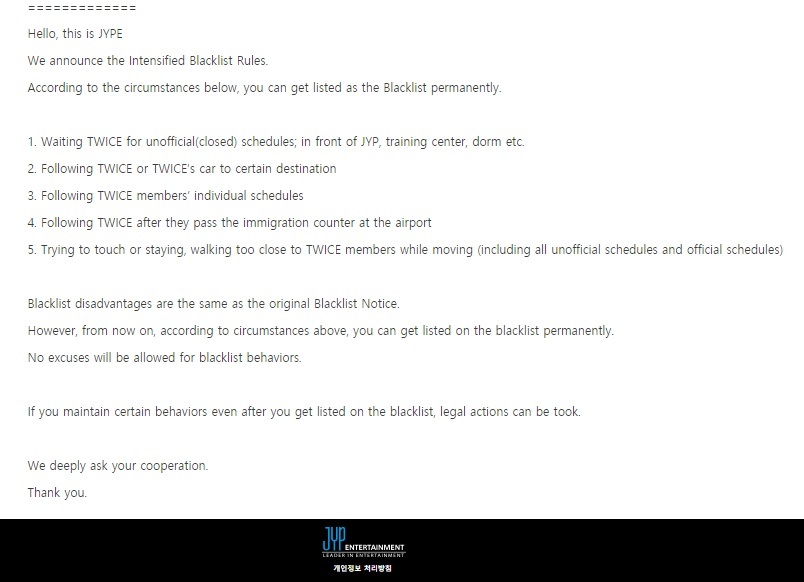 Share This Post