JYP trolls fans by hiding pictures of himself inside TWICE merchandise
The biggest troll in the K-Pop industry is back, with J.Y. Park pranking TWICE fans once again with this hilarious surprise.
Fans recently discovered an unexpected image included in TWICE's official merchandise. Upon opening some of TWICE's promotional cards for "Knock Knock", some fans appear to have been greeted by a photo of J.Y Park alongside the other members' cards.
Upon further inspection, the photo appears to be a joke from fans, a nod to his surprise appearance in TWICE's music video. The joke image of J.Y. Park's surprise card has been circulating around the internet and fan communities bringing laughter and puzzlement to anyone who sees it, with some fans even believing that it's real.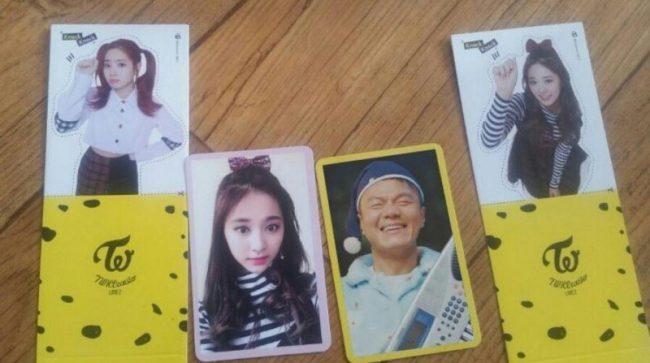 At present, TWICE has started promotions for their track, "Knock Knock," which is the title track from their first studio album.
Source: Instiz
Share This Post