JYP's Second Duet Group Is With Dogs?
JYP Entertainment started off their duet match project with a sweet collaboration between Bernard Park and Wonder Girls's Hyerim. 
And after the success of their song "With You," the agency recently announced that they would hold another duet featuring their artists, but this time with an added twist. Rather than pairing up two singers, the project teaser revealed that one of its artists would be performing a duet with a cuddly canine partner.  Although fans were confused with this news, they were nonetheless excited to see what the label will come out with.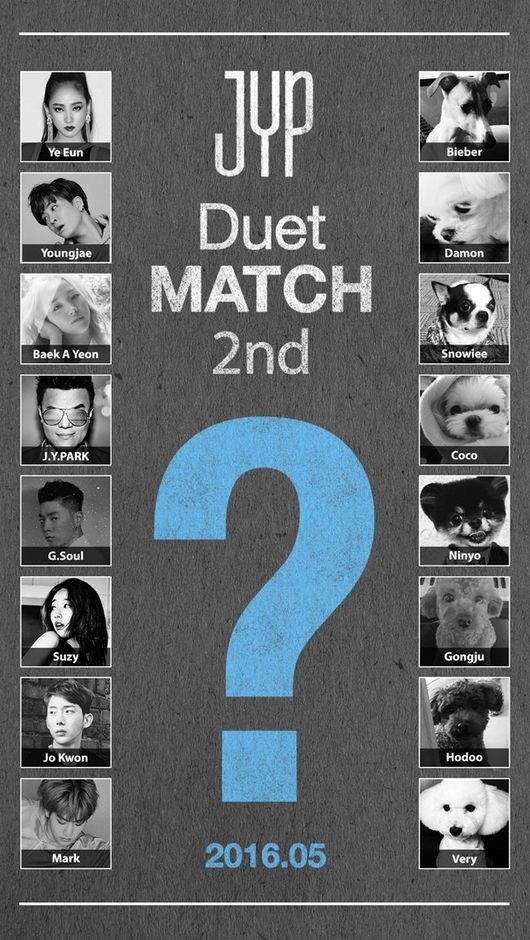 Share This Post