K-Pop Idols Celebrate April Fools' Day With Cute Pranks
It's that time of the year again where celebrities try to prank their fans with funny posts.
People celebrate April Fools' Day on the first of every April by coming up with jokes to fool others. Not only do fans create pranks; idols also take part in the fun. Every year, celebrities come up with new ideas to joke around with for their fans. Hoping to get closer to their fans, these April Fools' jokes had fans on the edge of their seats laughing.
Gugudan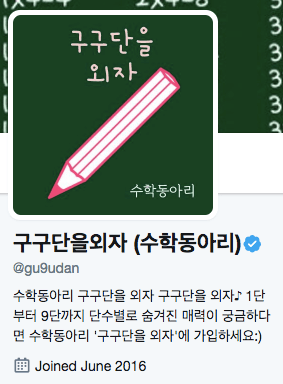 Gugudan recently changed their official Twitter page into a math club! Gugudan in Korean is also known as the multiplication table. Using this to their advantage, they changed their profile header to a picture of the multiplication table and their profile picture to a pencil. In their profile picture, they wrote, "Let's memorize the multiplication table" at the top and "Math Club" at the bottom.
BTS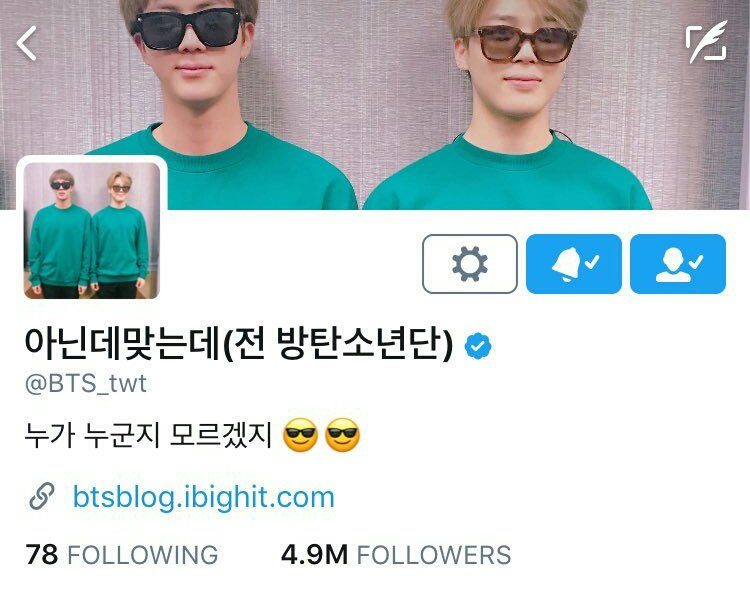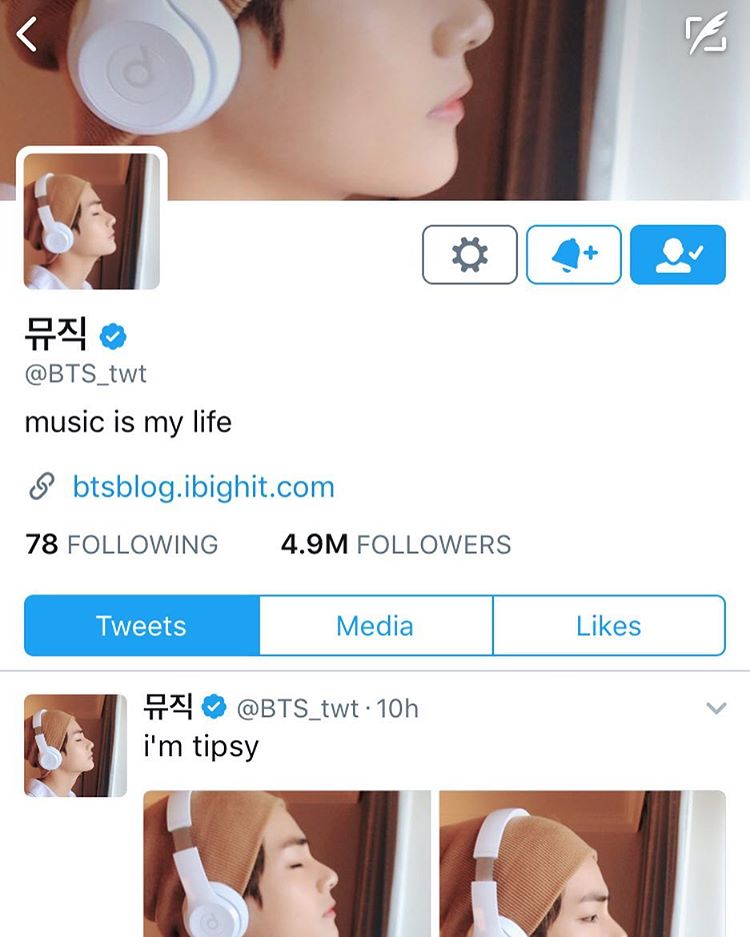 BTS made a complete change to their official Twitter page. They began by changing their entire profile to a picture of Jin and Jimin wearing matching clothes and sunglasses. Their profile information read, "You don't know who is who right?" Four hours later, they changed their name to "Music" with a picture of V listening to music as the profile and header picture. BTS then posted with pictures of V that read "i'm tipsy."
😎😎 #아닌데맞는데 pic.twitter.com/NnI2cVolOf

— 방탄소년단 (@BTS_twt) April 1, 2017
i'm tipsy pic.twitter.com/drNND2BRkY

— 방탄소년단 (@BTS_twt) April 1, 2017
TWICE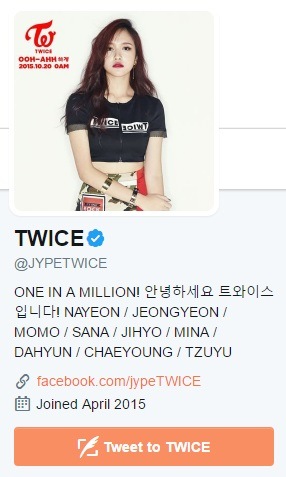 TWICE got fans excited as they announced their comeback! They posted on their official Twitter page with the words, "TWICE IS BACK" with a link to a YouTube teaser. To many fans disappointment, the link sent them back to 2015 when TWICE released the teaser for their debut song "Like Ooh-Ahh." They have also been changing their profile picture now and then with images from their "Like Ooh-Ahh" phase of each member.
TWICE IS BACKhttps://t.co/gyabscK33p#TWICE #트와이스 #COMEBACK

— TWICE (@JYPETWICE) March 31, 2017
VIXX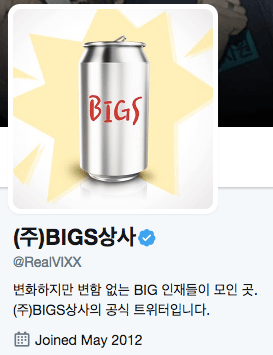 VIXX garnered laughter as they changed their group name to "BIGS" on Twitter. Since the pronunciation of VIXX and BIGS sound very similar to each other, they decided it would be funny to change their name up. To make it more entertaining, they changed their profile picture to a can with the word "BIGS" on it replacing their original logo. They even made a post regarding their fan cafe for the group "BIGS," of course linking back to their original fan cafe for VIXX.
Teen Top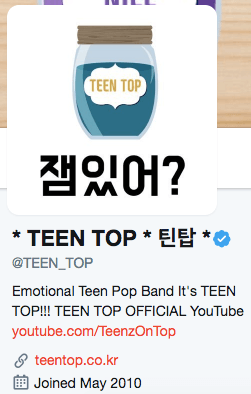 Teen Top used the words "Is it fun?" in Korean to fool around. In Korean, the first letter of the word "Is it fun?" sounds like the word jam. Using this, they decided to change their Twitter page into a jam page! Their header picture had a picture of jams labeled with each member's name while their profile picture had a picture of a bottle of jam labeled "Teen Top" with the words "Is it fun?" underneath.
WINNER's Lee Seung Hoon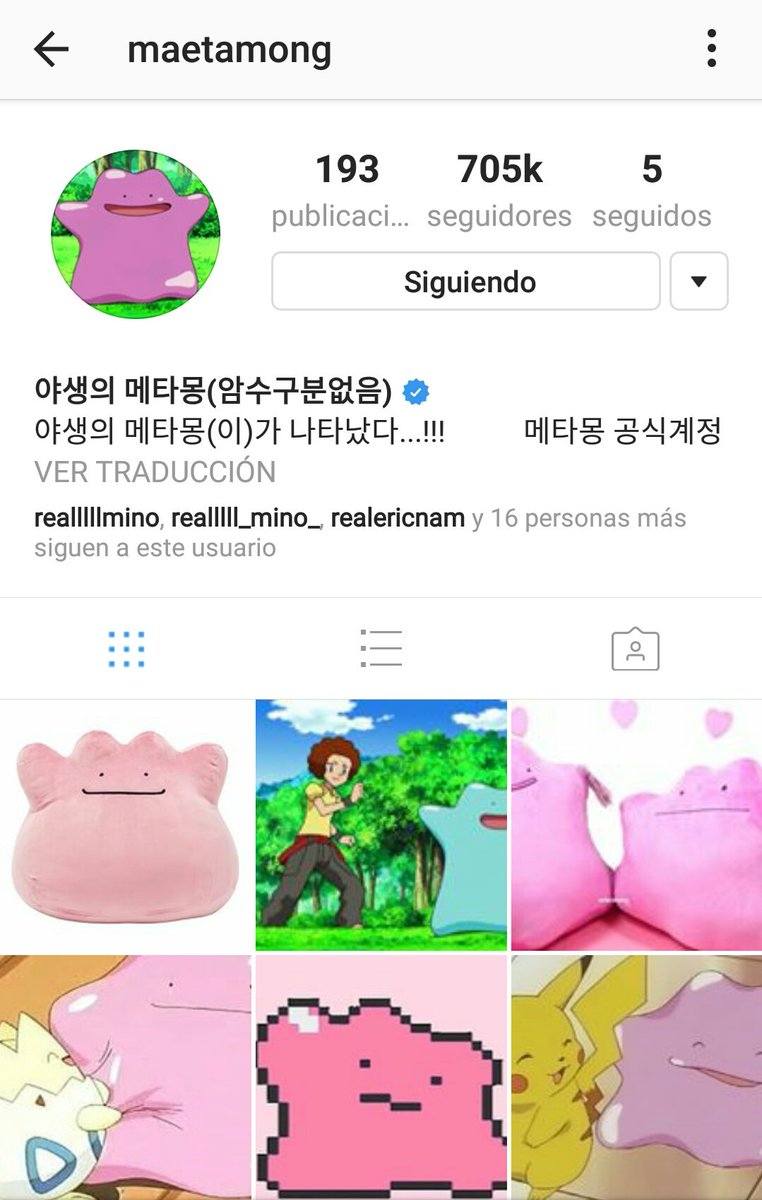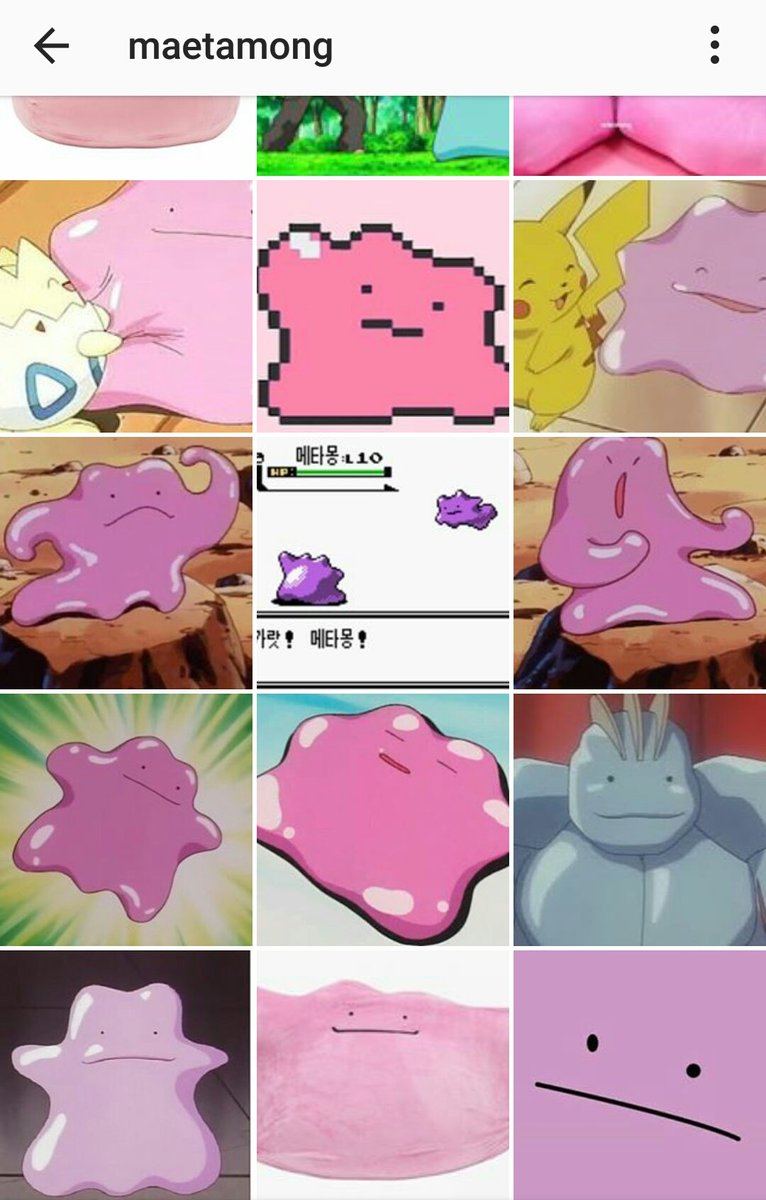 Seung Hoon's Instagram account name had always been "maetamong" which is the Korean version of Ditto from Pokemon. For April Fools', he decided to change his page into a page for Ditto. He uploaded 15 funny pictures of Ditto making fans laugh. His profile picture is now a picture of Ditto instead of him.
Girls' Generation's Seohyun

Seohyun posted a picture of her in what seems like a school uniform on Instagram. Her post read, "Traveling back in time. I'm 17 years old. #highschoolerhyun #realityis27." Fans have been complimenting her for her beauty. Seohyun doesn't seem as if she has aged at all since she still looks so young! She could get away with this April Fools' joke.
Mamamoo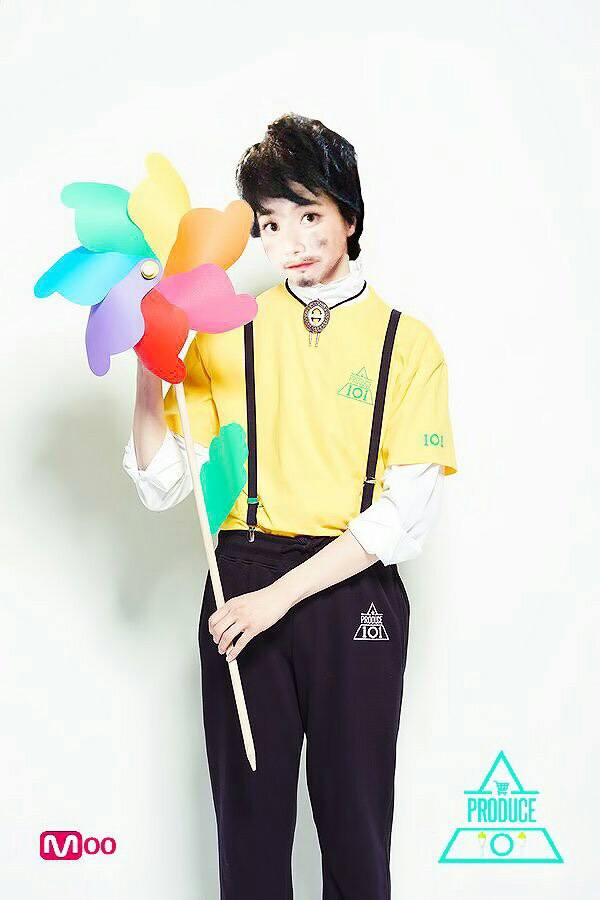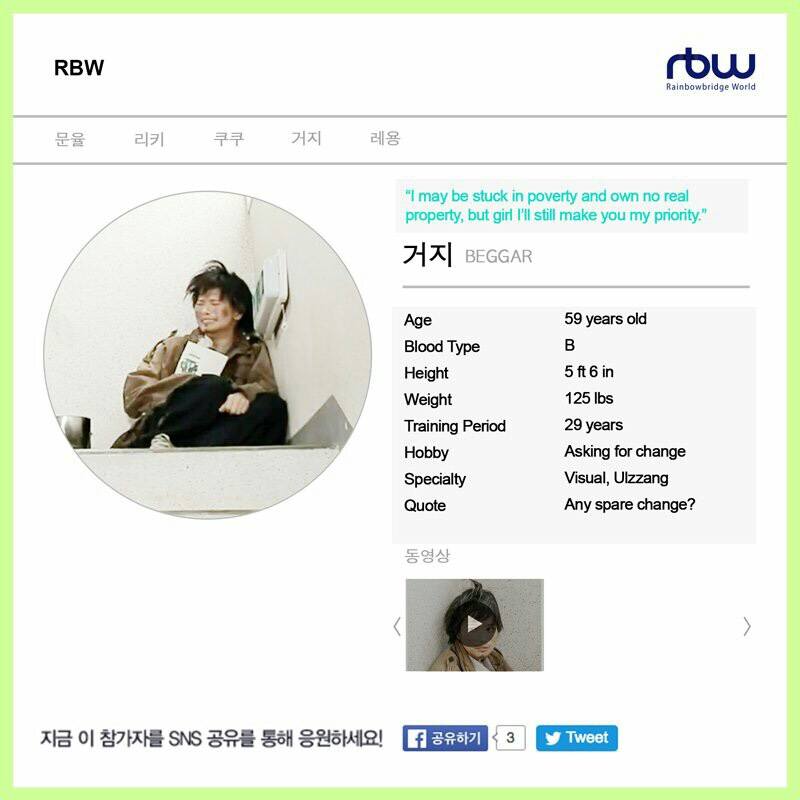 Mamamoo brought many laughs as they changed their profile on their official company website. Usually, an artist's profile includes their stage name, hobbies, age, etc. On Mamamoo's profile, they changed their name to "Beggar" with their age being 59 years old. Their hobby and quote also relate to asking for spare change. They also pretended to be part of Mnet's Produce 101 Season 2 competition by posting a funny picture. Instead of saying "Mnet," it read "Moo."
Oh My Girl
Oh My Girl decided to have a little fun by releasing a new teaser video for their comeback! Instead of being Oh My Girl, they decided to change their name to Oh My Boy. The teaser claimed Oh My Boy was going to have a comeback and even called the teaser "April Fools' Day version. Fans are absolutely in love with Oh My Boy and want them to release an actual song!
VROMANCE

VROMANCE decided to have a little fun with their fans by using their fandom name to create an April Fools' Day joke! VROMANCE's fans are called VROCCOLI which sounds similar to broccoli. So on April Fools' Day, they decided to sell broccoli. They changed their Twitter page into a broccoli company and even posted tweets about selling broccoli.
총각네 브로콜리 가게 오픈!
오픈기념 빅세일 실시합니다!
지금 바로 주문하세요 ☞ https://t.co/pPYsR2y3w6#총각네브로콜리 #대박기원 pic.twitter.com/N3vTWt1Nha

— 브로맨스 (VROMANCE) (@RBW_VROMANCE) March 31, 2017
총각네 브로콜리 가게가 오픈하였습니다!
오늘부터 새로운 삶을 시작하는 저 박장현에게 많은 관심 부탁드리겠습니다.#총각네브로콜리 #대표박장현 #브로콜리사랑해 pic.twitter.com/rGUNiRpOMz

— 브로맨스 (VROMANCE) (@RBW_VROMANCE) March 31, 2017
BTS Fansite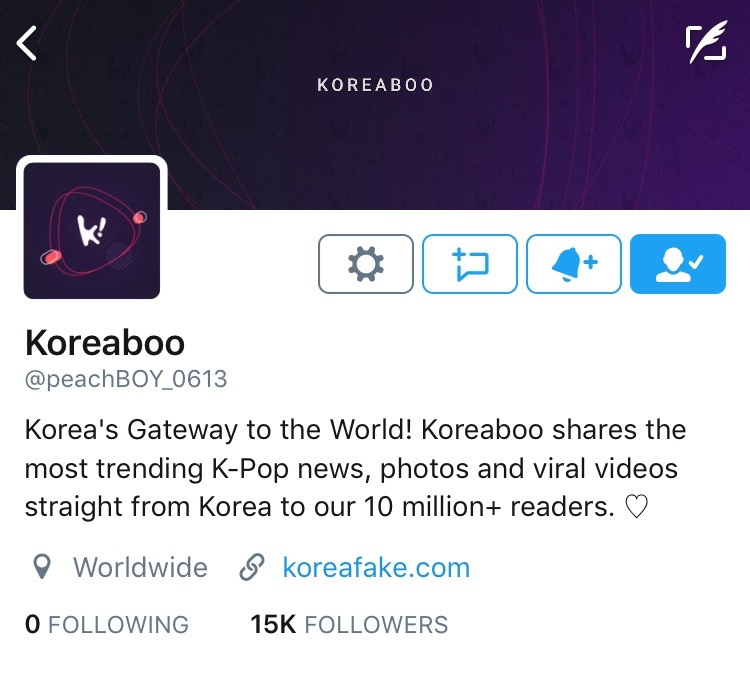 A BTS fansite on Twitter by the name of peachBOY_0613 decided to celebrate April Fools' by pretending to be Koreaboo for the day! By changing their header picture, profile picture, and even the account information, it looked exactly like Koreaboo's account garnering much laughter from the Koreaboo staff. It seemed realistic as they even posted tweets in the same format of Koreaboo's tweets.
https://twitter.com/peachBOY_0613/status/847855273586728960
https://twitter.com/peachBOY_0613/status/847843228514529284
Share This Post