K-Pop idols visit the famous Glass Bridge in China, and discover something shocking
The Glass Bridge in Zhangjiajie, China is the longest and the highest glass bridge in the world and also has many surprising secrets! 
Several months ago, Cao Lu of FIESTAR and Jo Se Ho walked on the world's longest and highest glass bridge of the world as part of their wedding ceremony as a virtual couple on We Got Married. Cao Lu brought Jo Se Ho to her hometown for the wedding and brought him to a famous tourist spot in Hunan: the Zhangjiajie Grand Canyon Glass Bridge. According to park officials, a maximum of 8,000 visitors will be allowed on the bridge each day. The 300m glass bridge officially opened in August of 2016 and has already attracted many tourists. It also has some crazy facts many don't know about!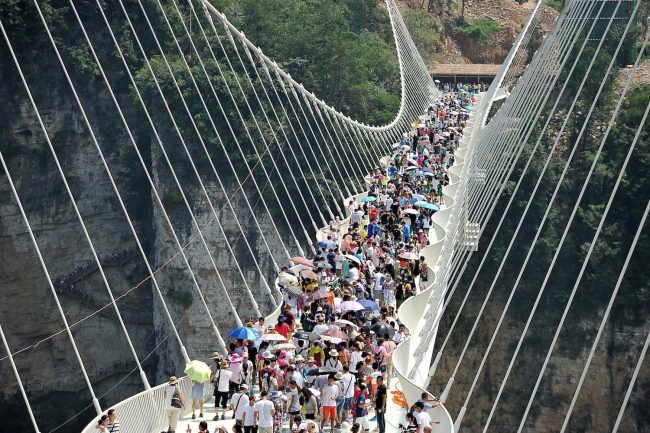 The Zhangjiajie Grand Canyon Glass Bridge hosts monthly yoga sessions, with thousands of people signing up to partake in the session every day. There is currently a wait list of approximately 500,00 people!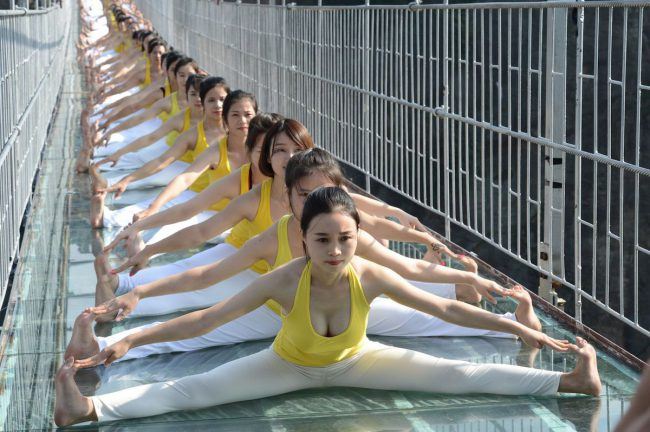 After a series of glass bridges in China cracking, the engineers of this bridge let tourists try to smash the triple-pane panels with a sledgehammer. They even drove an SUV over the cracked glass to prove its resilience!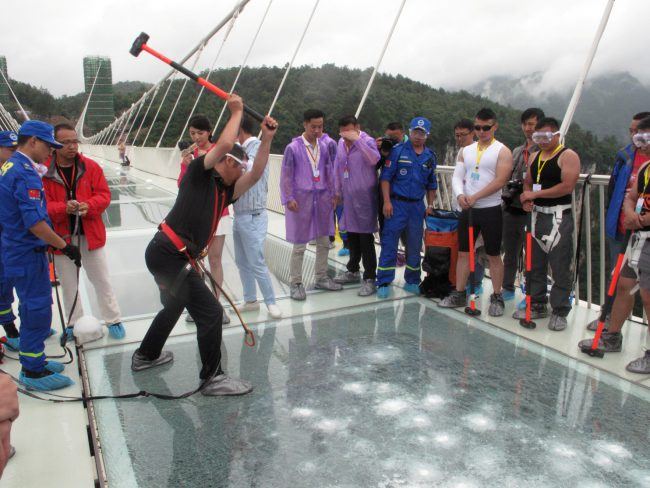 There will be several fashion shows that will take place on this colossal bridge every year, with designers from China and all across the world too!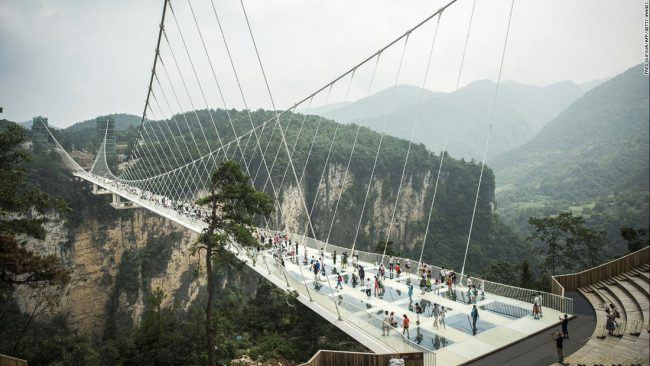 Although fashion shows will take place on the bridge, there are still some rules that need to be followed. High heels or shoes with studs are not allowed, despite the many durability tests. Selfie sticks are also banned, because the park officials fear that people will fall off the sides of the bridge when trying to get the perfect angle for their selfie.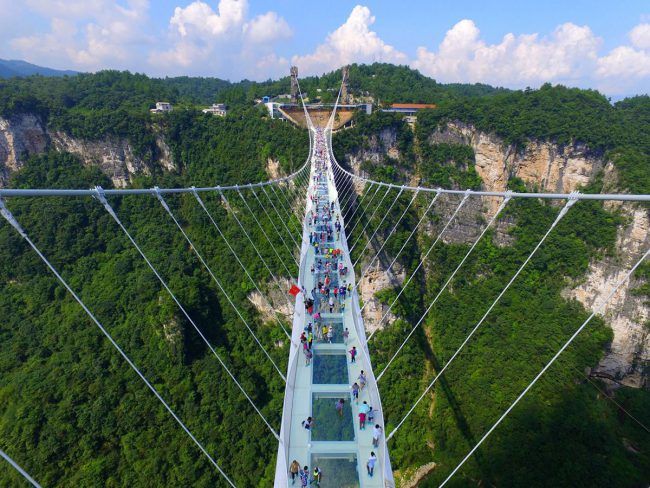 Film director James Cameron drew inspiration for his film Avatar from the park that the bridge is located in. Some of the scenes from the film were even shot in the Tianmenshan National Forest Park! Opposing the construction of the park and bridge, Cameron personally contacted Chinese officials to locate the sky-walk in another area.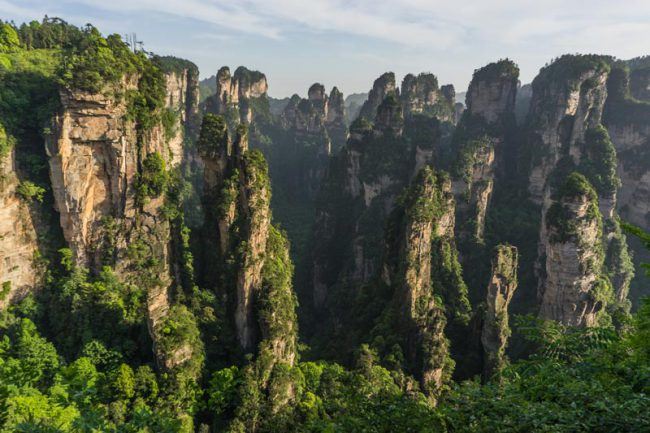 Cao Lu and Jo Seho's six-month virtual marriage recently concluded last month. Take a look at this clip from the episode where they visited the glass bridge!
Share This Post