KARD's Big Matthew Says He Fell For Baekhyun
The members of KARD expressed that they couldn't get over Baekhyun's move in EXO's song "Ko Ko Bop".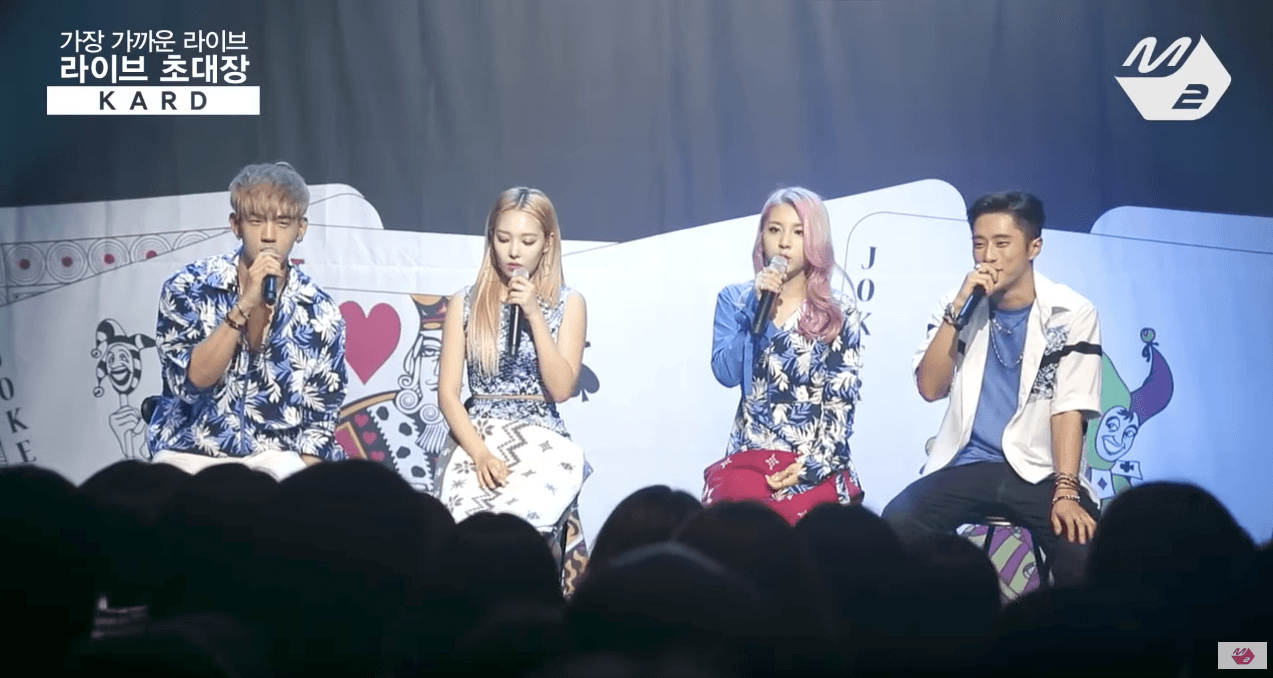 During their live showcase, the KARD members all said that they especially fell for EXO's Baekhyun "I think I like it" part.
Somin then asked BM to show the audience which move they were talking about, to which he hesitated at first, but later obliged.
They also showed that they were blown away by other iconic moves in "Ko Ko bop", especially Kai's first move in the dance first dance break.
Watch the segment below!
KARD 엑소,백현 언급 ?
백현선배님 ' I think I like it ' 부분 보고 반했다고 말해주셧다 ! 반할만하죠 …. pic.twitter.com/sjFQeKlXDB

— 포빗? (@bbh_forbit) July 30, 2017
Share This Post