Korean couples are starting to ride the new trend of couple makeup
Couples in South Korea often wear matching outfits as a candid fashion statement. In recent years, however, the trend has been taken to the next level with matching makeup styles.
As it turns out, Korean men are now using makeup and skincare products that are similar to their girlfriends'. Having matching beauty products provides the same "communal" feeling that matching outfits provides. Along with the recent rise in Korean men using more and more makeup products, this trend in matching makeup styles has become increasingly commonplace.
A survey conducted by the South Korean Ministry of Food and Drug Safety revealed that about one-third and one-fifth of the participants used a face mask and BB cream respectively one month before the survey took place. A surprising one-half of the participants used "perfume, sunscreen, and facial foam cleanser" one month before the survey took place as well.
Korean beauty product brands immediately took advantage of the trend and were able to capitalize sales especially during the holidays. Companies soon began selling products that were marketed to couples as opposed to just one person.
Body Shop, a British cosmetics company owned by L'Oréal, began selling their "No-Filter cushion," which "is a product that's great for using as a couple."
AprilSkin, a natural cosmetics brand, promoted different flavored "lip treatments" that had the following tagline: "You can get a more romantic experience with your significant other by wanting to kiss each other's lips even more."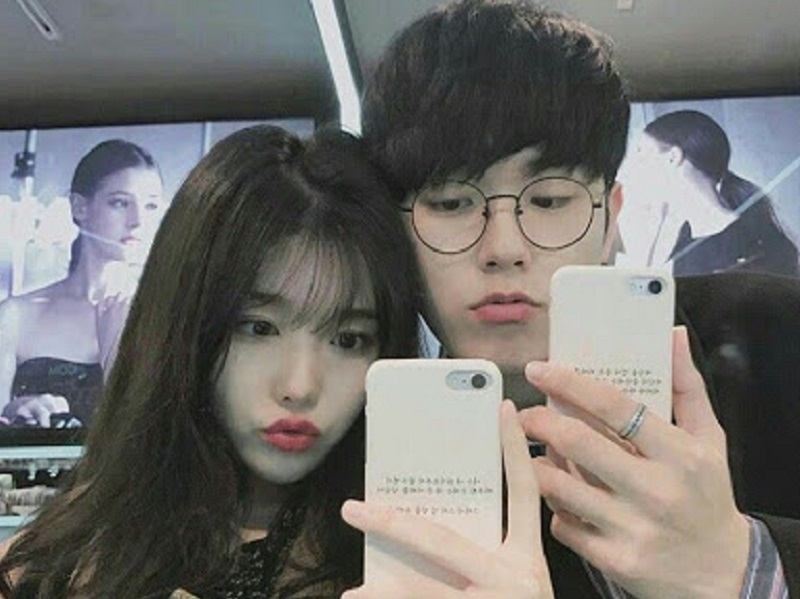 Interestingly, skincare companies have begun producing unisex products that are suitable for both men and women—furthing fueling the matching makeup trend.
Source: NextShark
Share This Post