Korean online male community ranks top female celebrities
Popular Korean male internet community MLBPARK recently conducted their yearly Goddess of Bullpen poll to determine who's considered the top female celebrity online. 
While the poll was dominated by female idols as expected, many were shocked by four rookies ranking among the top eight, with I.O.I's Nayoung grabbing the top spot on the list and TWICE's Sana, Nayeon, and Mina taking three more spots in the top eight.
After seeing the results, many fans were surprised to see who the male users on MLBPARK voted for, but praised the girls who were able to reach such high spots on the poll.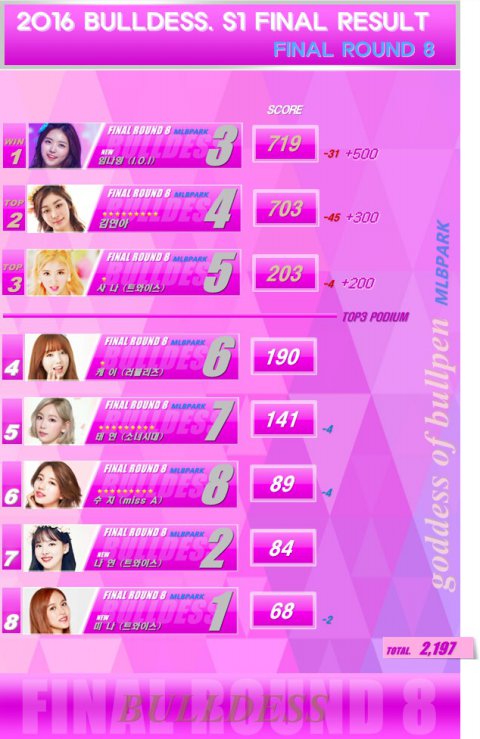 1. Nayoung (I.O.I)
2. Kim Yuna
3. Sana (TWICE)
4. Kei (Lovelyz)
5. Taeyeon (Girls' Generation)
6. Suzy (miss A)
7. Nayeon (TWICE)
8. Mina (TWICE)
Source: Pann
Share This Post