This Korean Woman Has Saved Over 200 Dogs From Certain Death
For the last 26 years, this South Korean woman has rescued over 200 dogs that were stray or meant to be sold to restaurants.
61-year-old Jung Myung Sook has dedicated the last 26 years of her life to saving dogs and taking care of them. She does not have much money, but she still puts her heart into caring for the dogs.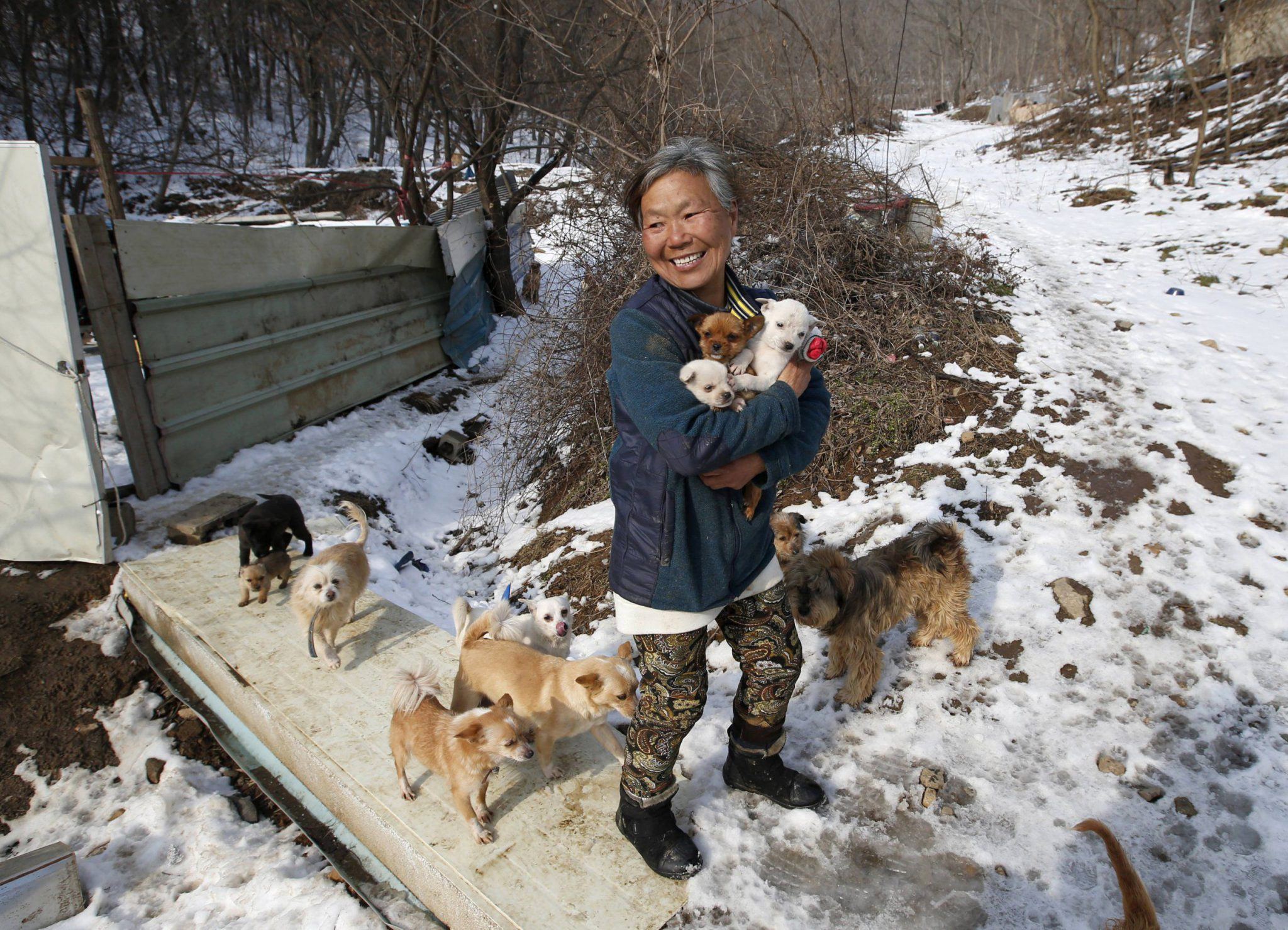 Jung has been forced to move 7 times in the past due to her neighbors complaining about the noise, but she hasn't given up.
"Some people talk about me, saying, 'Why is that beggar-like middle-aged woman smiling all the time?,' but I just focus on feeding my babies. I'm happy and healthy."

– Jung Myung Sook
Dogs are still sold in meat markets and eaten as food in South Korea, and only recently they have started to become more popular as pets. People that are touched by her kind heart have helped her with feeding and taking care of the dogs.
Check out this video of Jung Myung Sook talking about her dogs below!
Source: Bored Panda
Share This Post