This looks like a wig, but zooming in reveals something horrifying
People are getting freaked out over a video that was uploaded by a man from Thailand.
People couldn't understand how that "wig" was moving.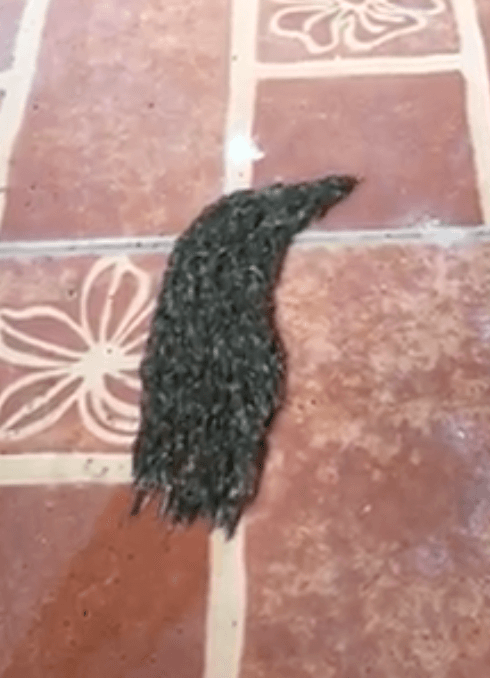 After looking closely, it was revealed that it wasn't a wig but thousands of thousands of fungus gnat larvae moving together.
Fungus gnat larvae feed on fungi and decaying plant material. The larvae get together as a defense mechanism to ward off predators.
Their body composition allows the larvae to slip against one another and move together. While they do leave a trail of their fluid, no larvae gets left behind.
Check out the original video that was uploaded on Facebook by this man from Thailand…if you want to…
นี้มันหนอนอะไหร่ครับมันกำลังจะยกพวกเข้าไปในบ้านอยู่น่ากลัวหนัด

Posted by TaOod Kanghae on Tuesday, April 25, 2017
Share This Post