Lovelyz Mijoo Suddenly Burst Into Tears During Their Fansign
Lovelyz's Mijoo couldn't help but burst into tears at their latest fansign as she showed her devoted fans how much she cared for them.
On March 19, Lovelyz held a fansign event in Busan that was scheduled to take place directly after they recorded their performance at MBC's Show! Music Core. Unfortunately, Lovelyz's schedule at Show! Music Core was delayed multiple times and, as a result, fans had to wait several hours to watch and cheer for Lovelyz in the studio. The delay also caused their fansign to take place several hours behind schedule; nevertheless, most of Lovelyz's fans waited faithfully to be let into the event.
Once fans were let in, they immediately noticed that Mijoo had a difficult time looking up at her fans and instead focused intently on signing her fans' merchandise.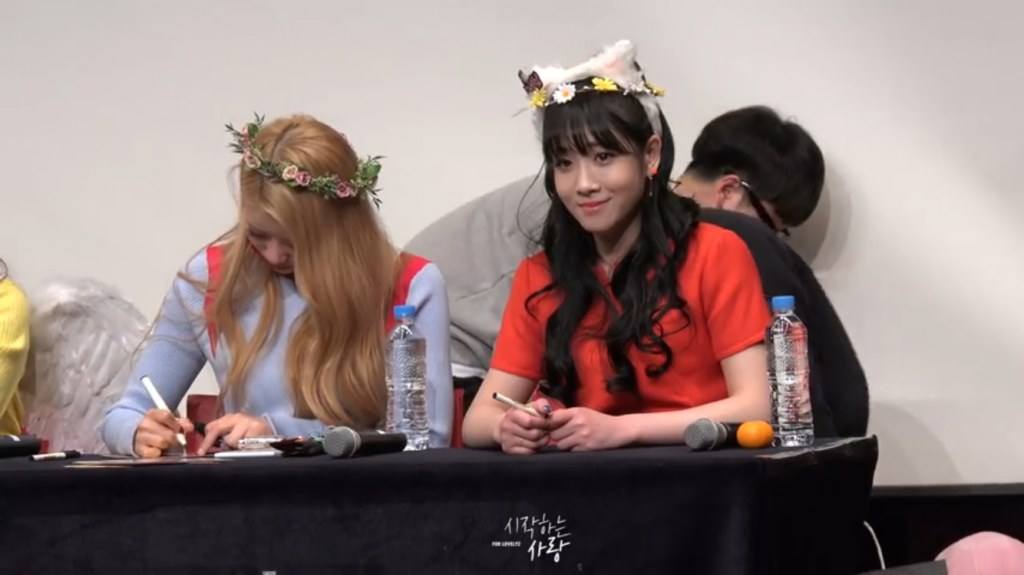 At the end, Lovelyz's members were required to say a few words before leaving, and this was when Mijoo couldn't hold back her tears anymore.
During her speech, Mijoo suddenly burst out into tears, apologizing to her fans for making them wait for so long. She also expressed her guilt and worry upon hearing that their fans couldn't even eat dinner since they were waiting for them.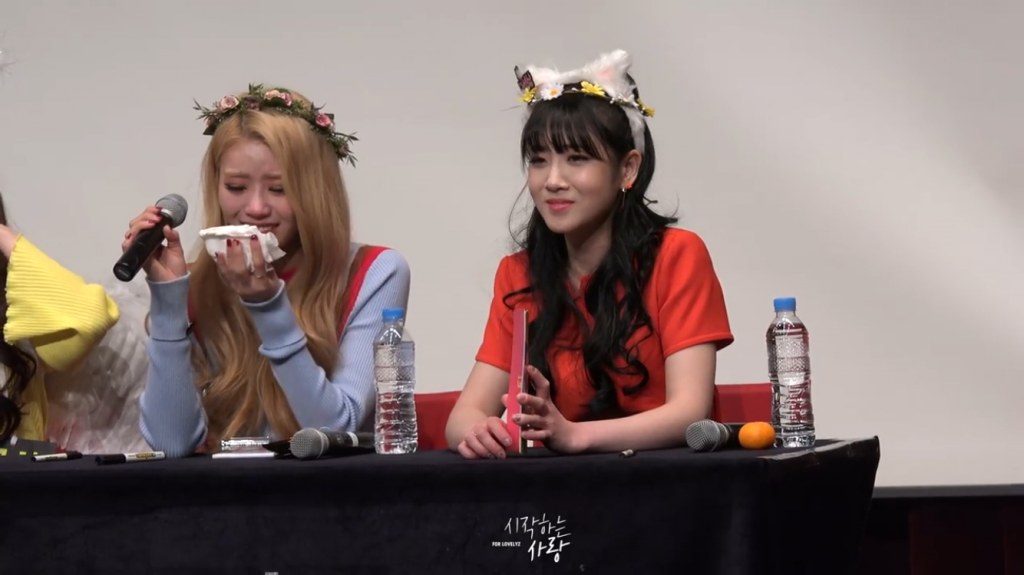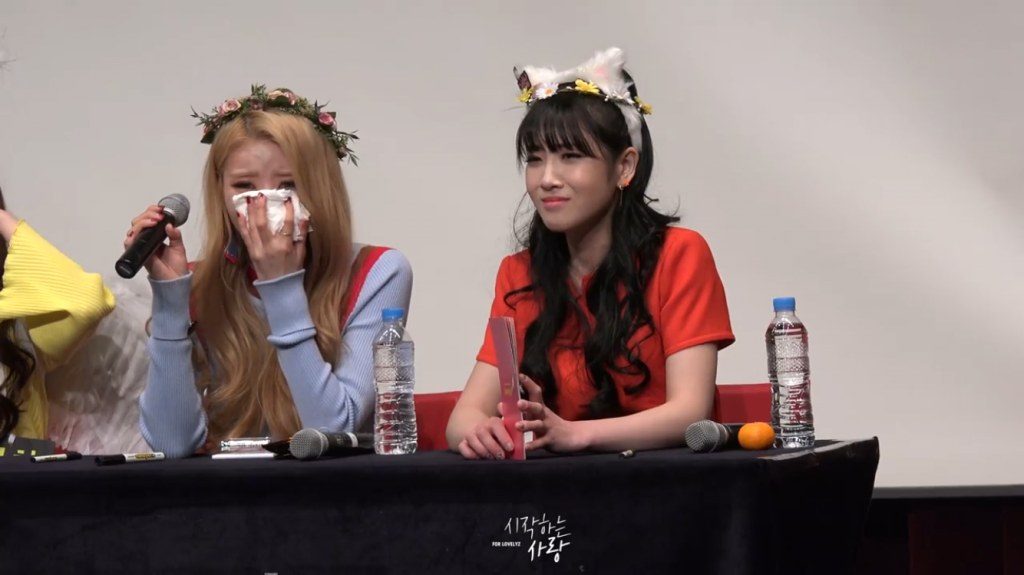 This is how much Mijoo cares about her fans.
Source: Pann
Share This Post