This lucky fanboy always gets noticed by SHINee at concerts
It's any K-Pop fan's dream to be noticed by their idol, and this one particular fanboy constantly accomplishes this unbelievable task.
SHINee ran into one of their most memorable American fans while on tour for SHINee World V in Dallas. During one of the talk segments of the concert, a fanboy could be heard shouting the words "Annyeong Jonghyun!" drawing the attention of SHINee.
Though most artists would be quick to dismiss the distraction, SHINee's Key did not drop the subject as he immediately recognized the fanboy. Key revealed that he remembered the fanboy from their previous events held in Dallas!
In response to this statement, the fanboy can be seen nodding his head, acknowledging that it was him before and pointing to where he had previously sat the year before.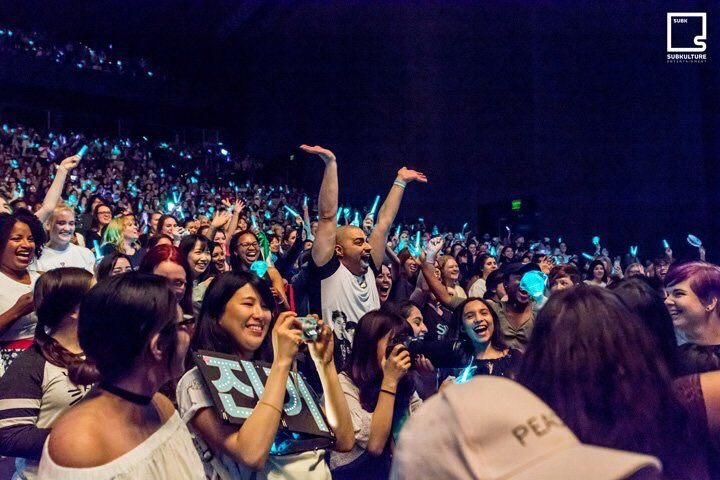 This is not the first time this particular fan has been noticed. Last year while SHINee held their fanmeets in Chicago and Dallas, they ran into the same fanboy at both locations. The fan was able to capture Jonghyun's attention when he shouted "Jonghyun saranghae" during their last encounter.
A few months later, when SHINee made their way to Dallas for their second fanmeet the same fanboy made his presence known by professing his love to Jonghyun once more. This time, however, Jonghyun got up from his seat in excitement as he recognized the fan and asked him if he has been in Chicago.
Check out the videos of SHINee's interaction with their number one fanboy!
Dallas Fanmeet 2016
SHINee World V in Dallas 2017
Share This Post