K-Pop bromances that turned into something beyond what anyone imagined
Bromances are everywhere in the K-Pop industry. But friendship among some of the most talented artists in the industry sometimes bear fruit in the form of amazing songs or performances.

MBC's Duet Song Festival is a show where seven celebrity artists pick a non-celebrity to perform a duet stage with. Anyone can submit a video of themselves singing and the non-celebrities are chosen from the vast pool of submissions. Duet stages are limited to four minutes in length and the show's winners are determined by polling the celebrity judges and 500 audience members.
B1A4's main vocalist Sandeul has won an incredible five times on the show! VIXX's Ken, also known for his great vocals, has won three times. The two 92-liners are known to be very close friends and had an opportunity to perform a special duet stage on the November 11th episode of Duet Song Festival.
The duo delivered a beautiful performance of Sung Si Kyung's "Hee Jae" and moved the audience with their soulful voices. Sung Si Kyung, who is an MC on Duet Song Festival, also seemed to be touched that they sang one of his songs for their duet stage.
This was the first time Sandeul and Ken performed a duet together, but they've actually sung together with other idols in the past. Check out some of the collaboration stages below!
B1A4's Sandeul, BTOB's Sungjae & Eunkwang, and VIXX's Leo & Ken perform "Run Across The Sky."
SHINee's Onew, Block B's Taeil, B1A4's Sandeul, and VIXX's Ken perform "The Western Sky."
Ken and Sandeul are also close friends with BTS's Jin, who is also a 92-liner. Many fans who are aware of the three idols' relationship are hoping to see them all perform together in the future!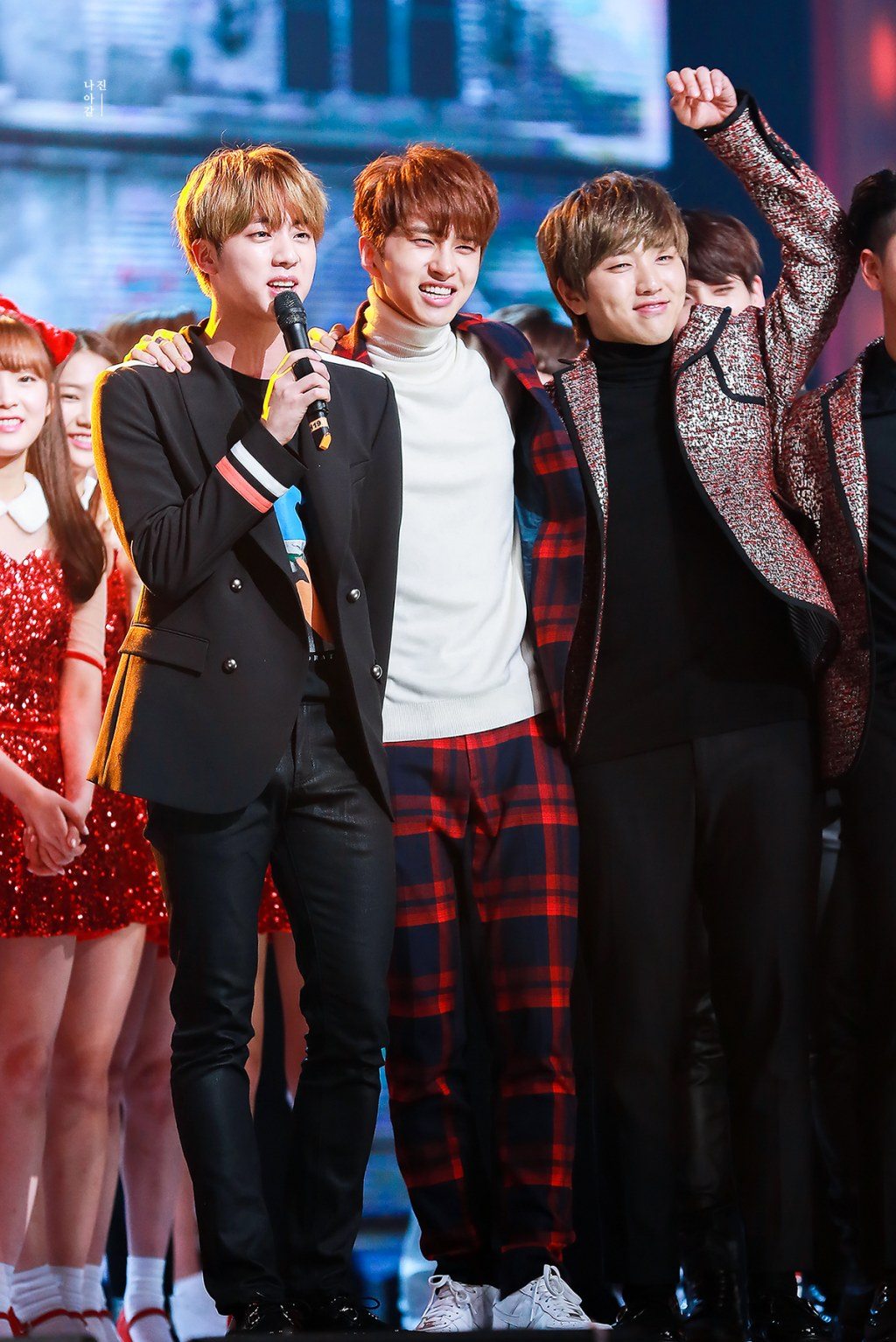 Meanwhile, VIXX just finished their "Closer" promotions and B1A4 is currently preparing for their comeback.
Source: Sports Donga
Share This Post